Conventions during the Pandemic from Comic Cons to Youmacon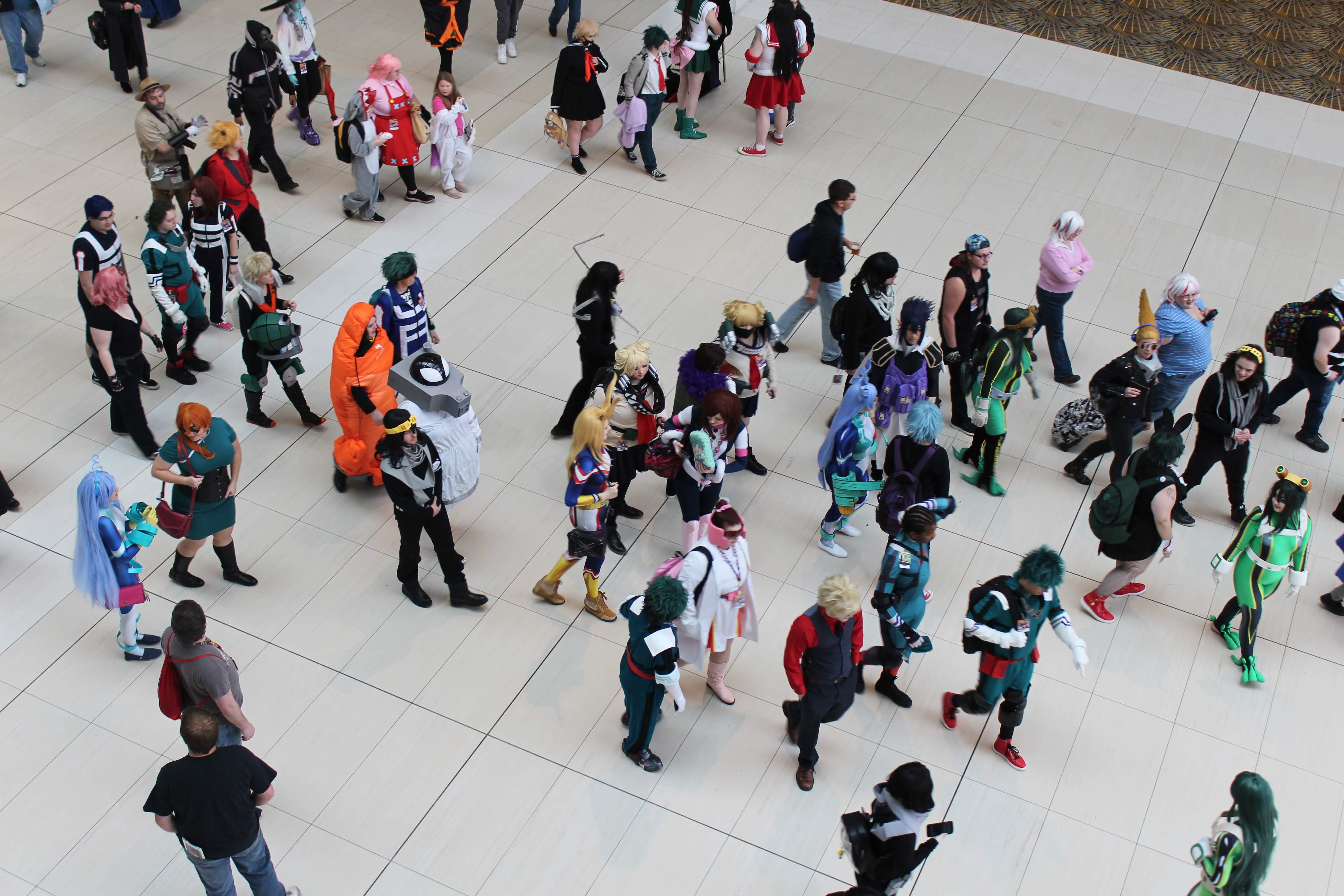 Youmacon 2019 at TCF Center in Detroit photo by Justin Randles
Detroit's Youmacon has officially announced that this year they will not be holding the convention that draws over 21,000 guests from around the world. Instead the event founders have announced that they will be hosting a free online convention that will be held on Halloween weekend. Youmacon is also putting out a "Rollover" option with tickets rolling over to 2021, no questions asked and no additional charges. Youmacon has changed their normal 7-day refund policy to a no-refund policy, in light of recent events.
This also wouldn't be the first time that the creators of Youmacon have had to deal with a convention shut down due to unforeseen circumstances. In 2017 the Midwest Media Expo, more commonly known as M2X, was supposed to be held at the Edward Hotel & Convention Center in Dearborn. Founder of both M2X and Youmacon, Morgan Kollin, cited problems with the Edward hotel management as the reason for the cancellation. However, he asked fans to not retaliate against the hotel. M2X the next year joined with the Toledo based convention of Glass City Con to form the Glass City Con X Midwest Media Expo.
Just three months into a jam packed year of conventions, most comic cons were postponed due to the COVID-19 pandemic. With many fans having already purchased tickets for such large events as San Diego Comic Con (SDCC) and New York Comic Con, most convention organizers were put into a bind of whether or not to hold the conventions.
While a portion of conventions and events that were canceled pushed pre-purchased tickets to next year, some conventions will host virtual panels with actors, artists, and other special guests. Some are hosting virtual cosplay events, where competitors can send in either a picture or video of their cosplay or skit to be judged and awarded prizes. There is also fan-run and official "artist alleys" to support the artist who would have been at these conventions. For some conventions, like BlizzCon, this isn't anything out of the ordinary, as they've been selling tickets to attend virtually for years.
DC Fandom experience has taken all of the content they were going to show at SDCC and instead have opted to run their own 24 hour mini-conventions. So far there have been two of these where they premiered behind the scenes of "Shazam! 2," "The Suicide Squad" sequel, and so much more.
For most of these online conventions people can head over to the website attached to the con. Some of these virtual cons are paid experiences, such as the LightBox Expo. Tickets are a lot less than what you would normally pay for an in person event, sometimes going as low as a $1.
Comic cons aren't just places to go. They are important to independent artists and makers of every kind, especially cosplayers. Cosplayers are those who dress up or dress-up and pretend to be a fictional character. These can range from almost literal adaptations of a character down to the minutest details to trying to get the feel of a character through different means. The costumes can be free and made with household items, or cost thousands of dollars of crafting and special made pieces.
Some cosplay materials may be unconventional. EVA foam or Worbla, a non-toxic thermoplastic that comes in different forms, is used often in cosplaying. These materials can be specifically sold for cosplay reasons. Some props and pieces can be made from foam floor mats. The same might be said about fabrics. Household fabric, cosplay specific fabric, and pre-made pieces that some might alter may involve a mix with EVA foam. Some of the materials used for cosplay can be toxic or not safe to handle without protection, so carefully read the warning labels on any of the materials. Heating the EVA foam should be done outside and, if possible, with a respirator that can filter dust or chemicals.
Read about my cosplay journey and watch a brief video of me crafting my costume: https://mirrornews.hfcc.edu/news/2020/10-26/my-cosplay-journey