"Where's Your Humanity"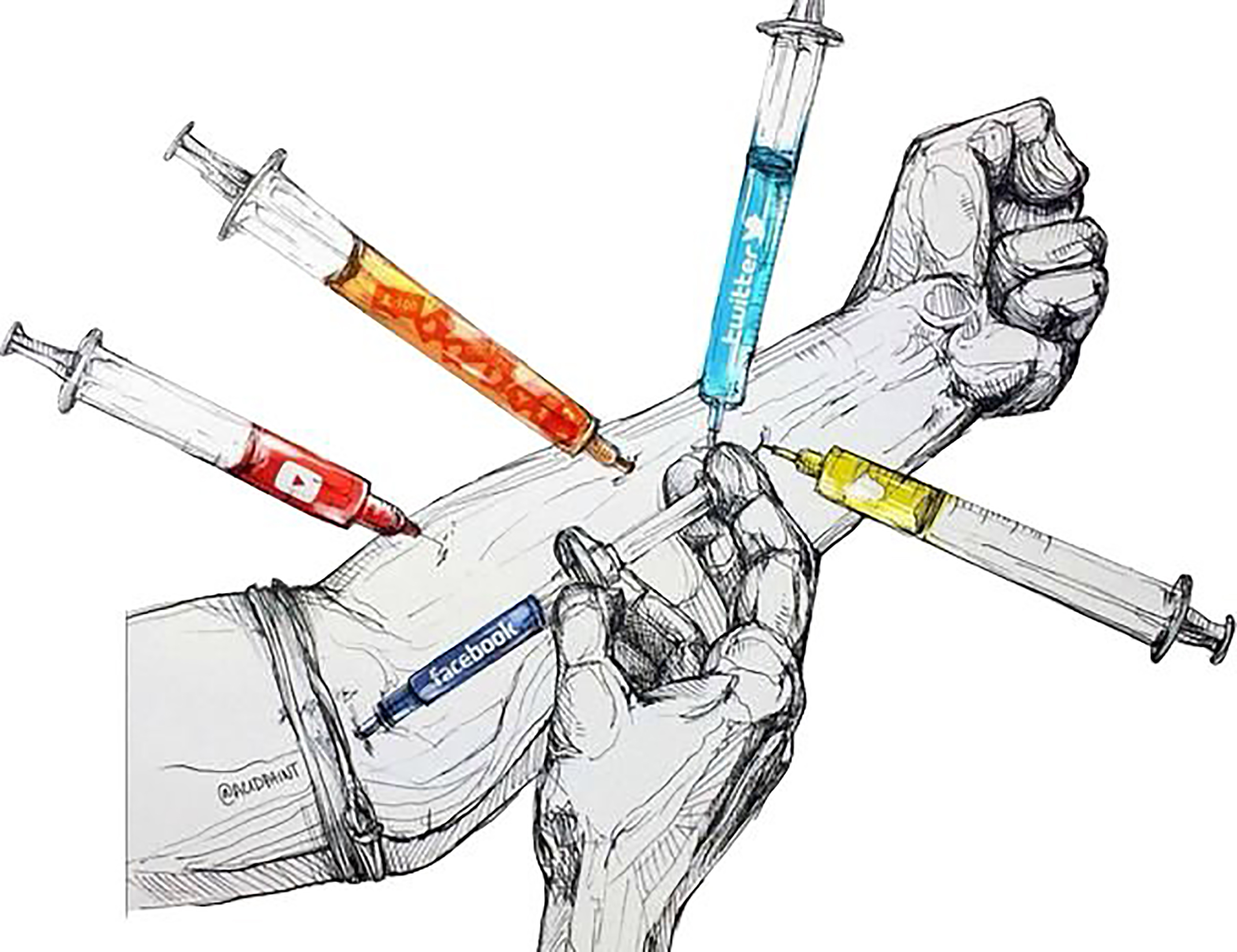 Illustration by @acidpaint
The rise in the recent popularity of live-streaming crimes such as murder and rape to large platforms such as Facebook, Twitter, and Instagram for the world to see is growing at an alarming rate and shows no real sign of slowing down anytime soon. Have we become so infatuated with the need to see violence that we've lost total sight of what it means to connect with one another as human beings in a humane way?
The average human-being spends "5 years and 4 months on social media," as told by David Grossman in "Facebook's First President admits social media exploits vulnerability in human psychology." As new trends emerge and updates to our favorite social sites are applied, the risk of vulnerability heightens. In recent years, there has been a rise in popularity of watching crimes as they are being committed. In a recent article titled, "Why people share murder, rape on Facebook," Doug Grossman and Pamela Rutledge, director of the Media Psychology Research Center states, "Social media exposes the crimes, along with the poster's need to feel important or powerful. However, in most cases, it appears that the need for bravado is much greater than any concerns about getting caught."
Although social media sites have "community standards" and various rules and regulations in place for posts being uploaded, recent crimes shared through these very sites prove an all too real and harsh reality. Our protection mentally, emotionally, and physically doesn't matter in the eyes of a media company with more than 1.79 billion users. In 2011, the alleged rape of Rehtaeh Parsons was discovered when teens shared a photograph and text messages. Parsons, 17, hung herself and in April was taken off life support. In the same year, a Pennsylvania teen pleaded guilty to the rape of a 15-year-old girl. The teen reportedly went to Facebook in search of a hitman to kill her. In 2017, Steve Stephens, deemed the "Facebook Killer," shot and killed 74-year-old Robert Godwin Sr. and recorded the gruesome encounter through Facebook Live. It took Facebook two hours to remove the initial post.
Every day, the constant uploading and viewing of violent or distasteful content surfaces around the web at an alarming rate. For those who in fact see this particular content, it can begin to seem daunting to even log on in fear of what you may be exposed to. With no real end in sight, I question the ethics of social networking companies and their executives and what preventive measures they currently have in place to stop an alleged criminal in his or her tracks and what steps have they taken to improve upon since the last known incident?
Due to the recent live streaming of violent crimes in recent years, it seems overdue that we begin to have honest conversations about the safety of ourselves and generations to come. In the case of the "Facebook Killer," the video was seen and shared thousands of times, and although law enforcement was contacted and the proper measures were in fact taken to apprehend the suspect, it still took Facebook more than two hours to remove the video. This has become the new normal.
Social media in the 21st century inevitably plays a critical role in the way we interact and connect with one another. However, using social platforms to showcase a crime or shame a victim is not what it should be used for. Social media platforms do not exist without us participating in them. It is up to us to protect our own humanity.
Share it now!