New Japan Gallery at the DIA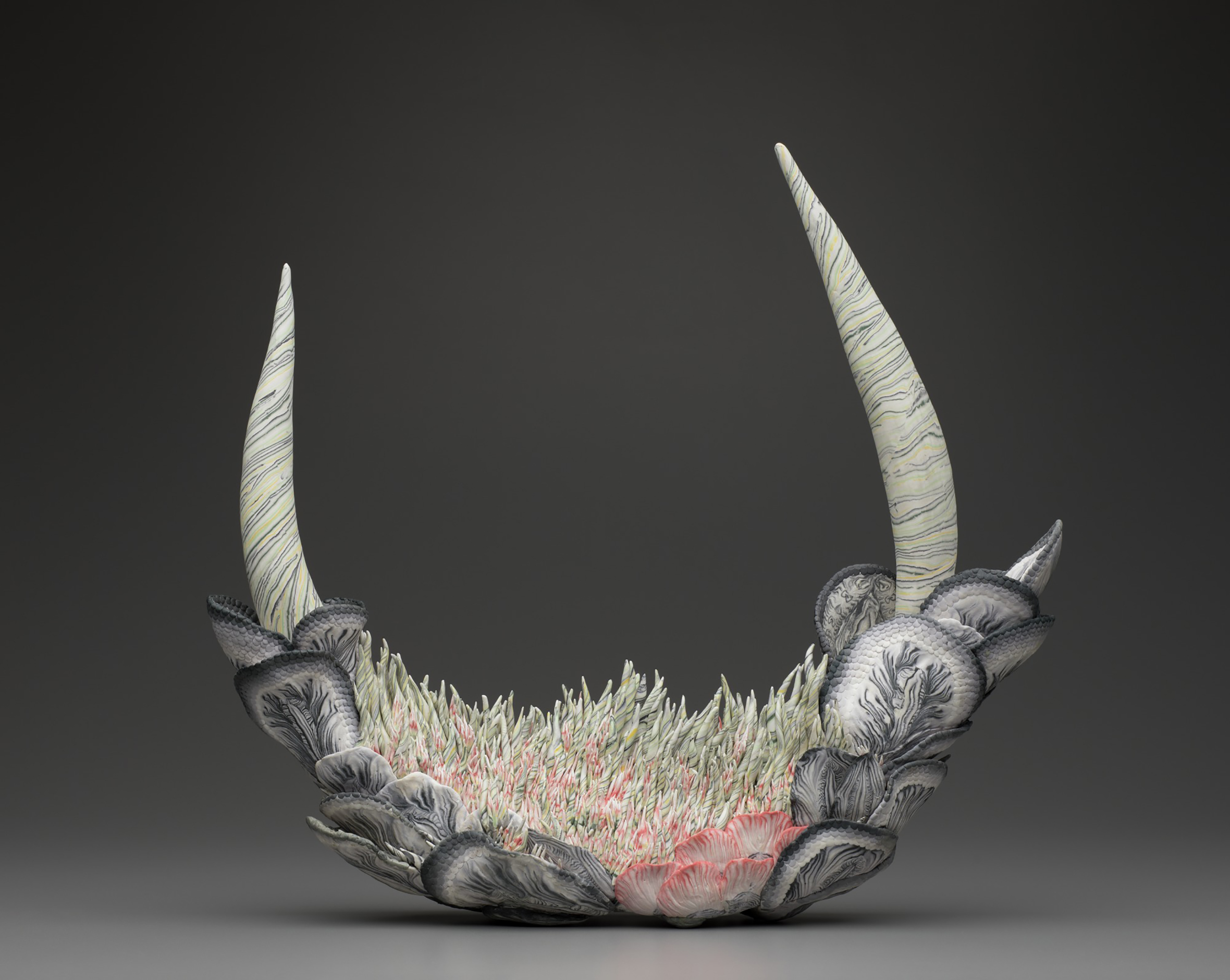 Above: Creature by Tomoko Konno | Photo Courtesy DIA
A new Japan Gallery is part of the permanent exhibits at the Detroit Institute of Arts. The opening weekend, Nov. 4-5, included several workshops and performances, showcasing multiple Japanese style arts, such as washi paper making, doll making, martial arts, and a dance troupe. Placed in the Great Hall were "Masters Artist Booths," each of whom presented a craft they are particularly proficient in, including Ichimatsu dolls by Master Fujimura, ceramic pottery by Master Kinoshita, and traditional woodcarving by Master Yokoya. Museum goers were able to purchase the crafts presented by the` Masters.
The gallery itself describes several Japanese traditions and religions. An ornate Mikoshi, in which a deity is believed to reside during a matsuri (festival), is prominently displayed. The Mikoshi is carried around in a parade, a way of bringing the deity "to the people," – the term itself means "special vehicles for the deity or most revered person." Patrons can also view a statue of a "rakan," a follower of Buddha, and a "sutra," a Buddhist religious text.
The tea ceremony is featured prominently throughout the exhibit, most notably in a large teahouse frame created by the late Shigeru Uchida, award winning Japanese interior designer.
In a separate room, an interactive digital tea table runs the museum-goers through a short tea ceremony, and allows them to handle a 3D-printed tea bowl. Also displayed nearby are several utensils and tools for tea making and drinking, including a ceramic jar for tea leaves, a kettle, and a bamboo tea scoop. Imperfections in the utensils are often highly valued since they make the piece unique.
The gallery emphasizes "stillness and movement" – the calculated movements of the Noh theater actors, the importance of mindfulness in Buddhism, the slow and deliberate movements used in the tea ceremony, and the concept of "ma" (open spaces) in paintings.
Also featured is a "tokonoma," an alcove, the focal point of a home or tea room. They generally include paintings or calligraphy on the wall, with lacquer or ceramics on the floor. The artwork is typically changed with the season. The DIA also states that many works of art in the exhibit will change seasonally to protect light-sensitive objects and to share more of their treasures with the public.
Though modest in size, the exhibit, "Stillness and Movement: Art from Japan" presents a beautiful sampling of Japanese history and culture.
Share it now!