Insomniac Nerd's Rave about Youmacon 2017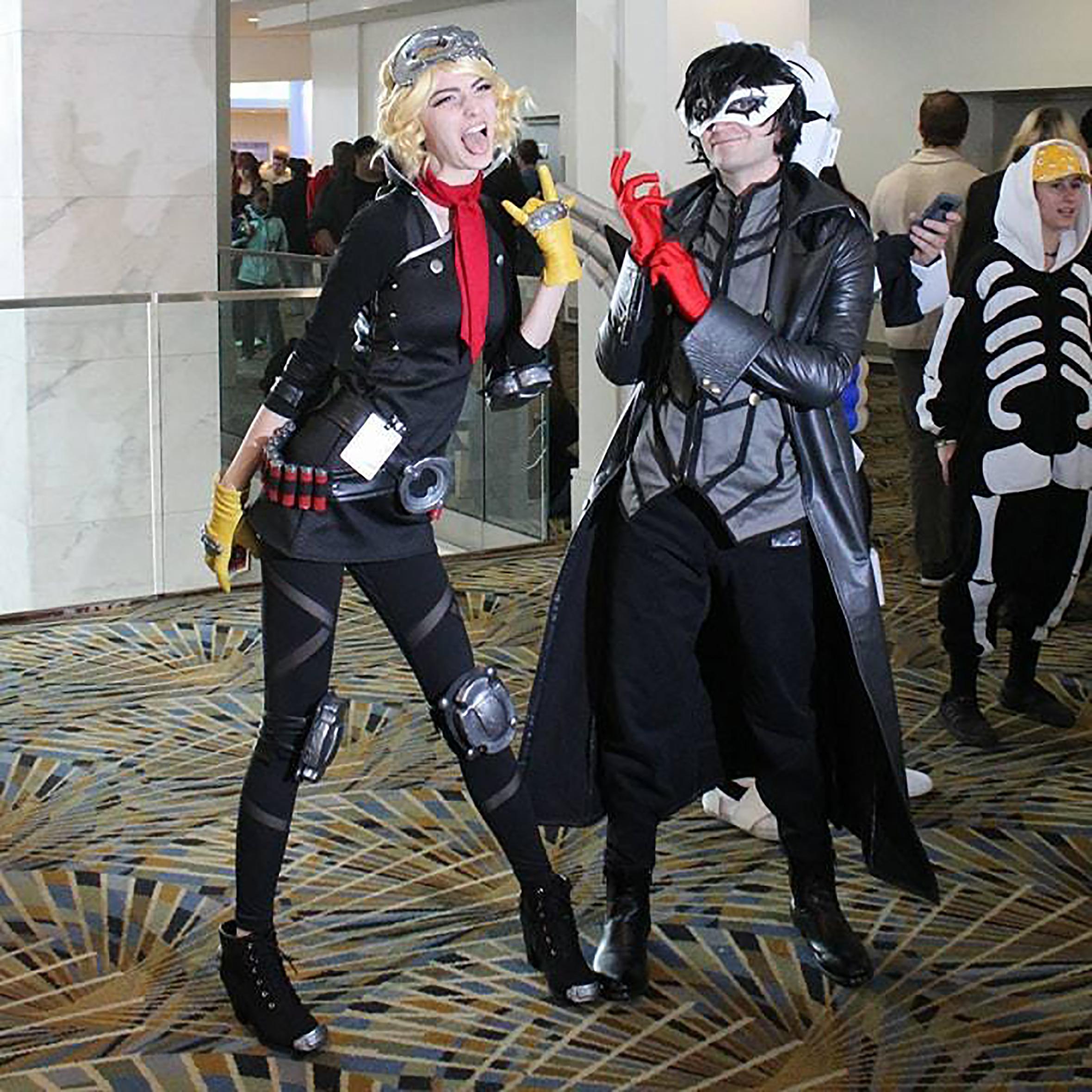 Youmacon attendees' cosplay Photos by Thomas Cunningham
Youmacon is the largest anime and gaming convention in Michigan. Held in Detroit at the Marriot Hotel in the Renaissance Center and at the Cobo Center, the convention is a celebration of Japanese pop culture and it encompasses anime, manga, and video games; basically, it's a nerd's paradise. Founder Morgan Kollin started with a little over a thousand participants in 2005. Last year more than 21,000 people attended the three-day event, and this year attendance is expected to have exceeded that.
People visit panels to talk with each other about their interests. Youmacon also incorporates a tabletop game room; a rave-like dance; and a sellers' room where you can go to buy art, gifts, and a variety of other items. Having gone four years in a row, one of my main stops is the game room; my favorite game is JuBeat, a Guitar-Hero-like-game where there is a 4-by-4 grid and you must hit the buttons in sequence as they light up. There were also plenty of PCs and gaming consoles available to play more popular games; I enjoyed that I could log onto my Blizzard account and play WoW or OverWatch when there was a free computer.
The panels and photoshoots were immense. There was so much going on all at once it was hard to visit everything that I wanted to visit because of corresponding time frames. I had to choose my schedule wisely.
The panels were an absolute blast. Each panel's host kept things entertaining and moving along; the audience of the panels also tended to keep things unique. The DBZ (DragonBall Z) panel was by far my favorite. It had good audience discussion and the panel encouraged participation. I was sad that it had to end.
I went to the OverWatch cosplay photoshoot and had a great time; I went as a "gender-bent junker DVa." It was wonderful to see all the other cosplays with the same theme. The DoomFist cosplay was my favorite at the shoot.
One of the most fun attractions is the Mario Party; the room is divided among teams and people from each team volunteer to partake in a series of "Mini-games." The mini-game that I have to say I enjoyed the most was musical chairs. The players were almost practically killing each other to get into the chairs. One fellow even broke the final chair as he won. Typically, Saturday night's rave goes on all night long. At the end, the crowd will chant for one more set. This time was different; a special guest from 95.5, DJ Paul Martindale kept the rave going on until 4 a.m. in the morning.
For those insomniac nerds out there like myself, there were plenty of anime showings going on pretty much 24/7. It was hard for me to stay away from the DragonBall Z showings as I wandered into the night checking out cosplays.
I had a blast at Youmacon 2017. It never fails to make great memories. From the cosplays to the never-ending schedule of things to do, I can't say that there was a time I wasn't thoroughly enticed. I came back from my four-day weekend as sore as sore can be, but it was well worth it. I think I can speak for all Youmacon goers when I say that I fell into a "Youma-depression" after it was all said and done, longing for my weekend to keep going. I cannot wait for next year. As DVa would say, "Bailing Out."
Share it now!