Hawks Athletics Help with Hurricane Relief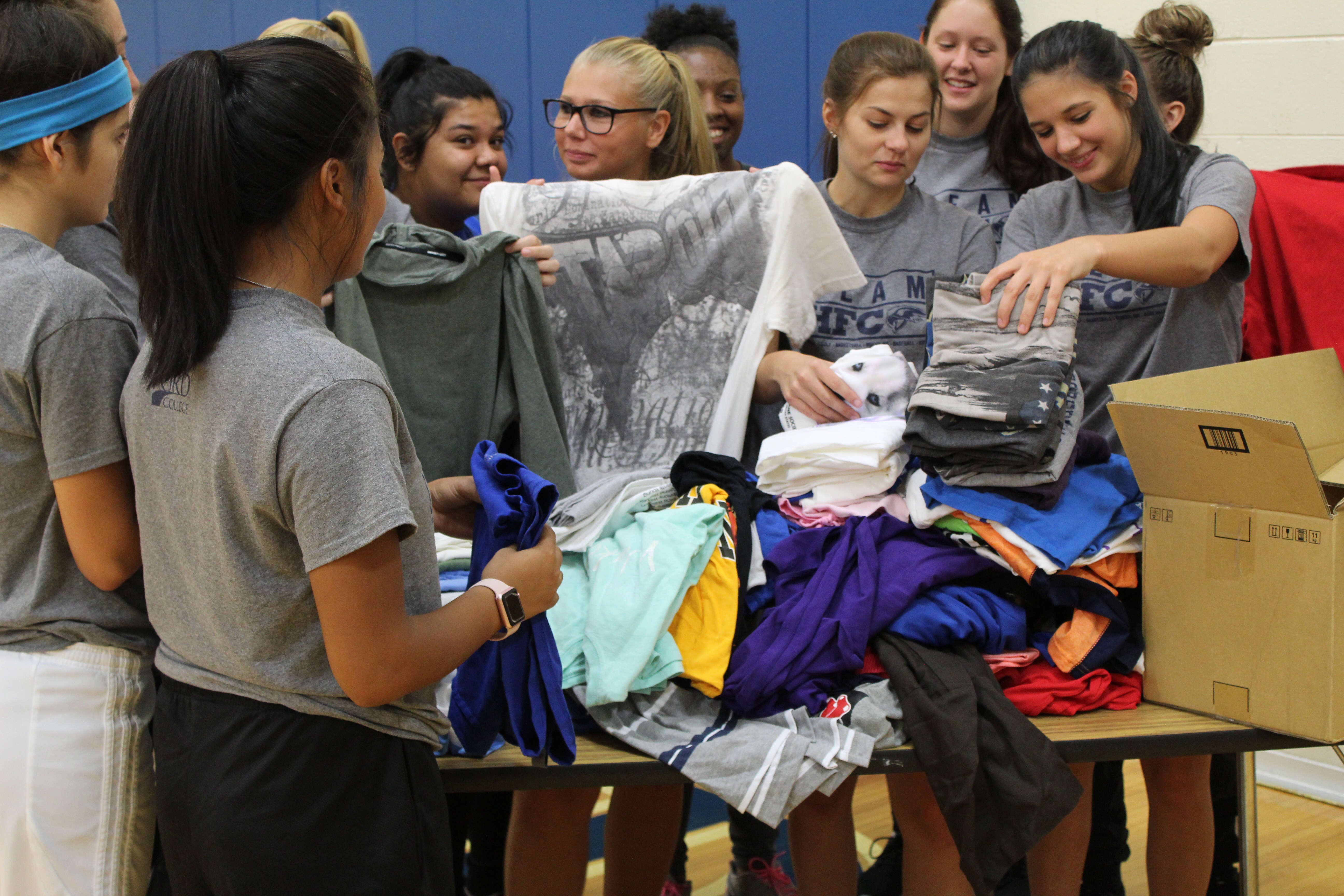 After Hurricane Harvey hit Houston, Hawks athletes wanted to help.
University of Houston men's basketball coach Kelvin Sampson sent out a call to action, and asked other colleges to help by sending newer or non-used clothes and shoes to students in the area so that they can play and practice for the games they love.
The student-athletes of Henry Ford College donated a box of clothes. One of the students who donated was Alex Cull, a freshman on the baseball team who said, "Coach Leighton talked to us about what our teams were doing to help out in Houston." He also said, "After seeing...all the damage, it made me wanna help out."
Athletic Director Rochelle Taylor encourages the campus community to donate new or gently used athletic equipment to the Athletic Memorial Building, Room H-9. Taylor said, "I am proud that our Hawks stepped up to provide support to Hurricane Harvey relief efforts."
Share it now!