ARC Music Festival Chicago 2023 - A Celebration of Music and Culture In The Heart Of The Windy City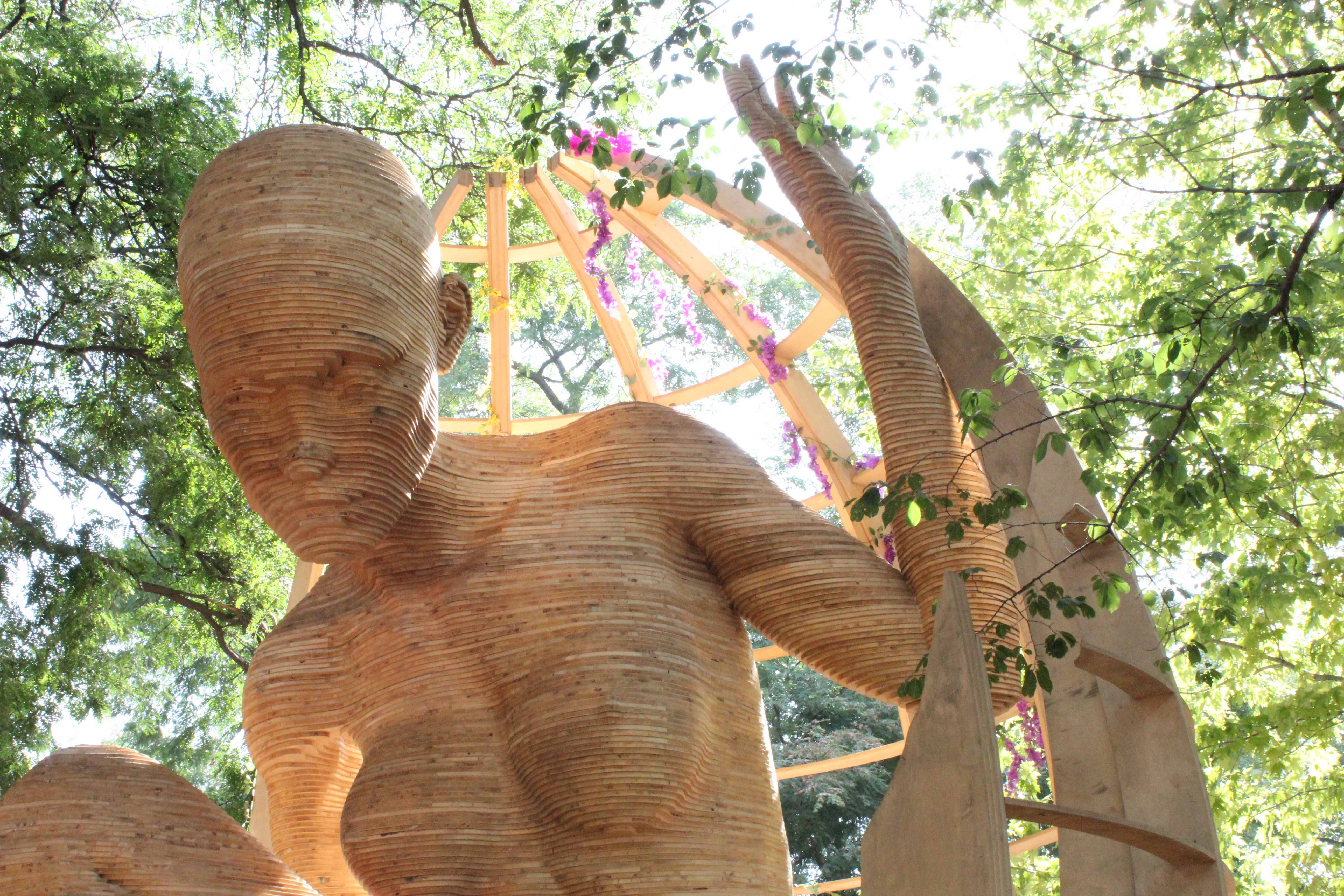 Wooden sculpture at ARC Music Festival, Chicago, Sept. 1-3, 2023 Photo by Christopher Namyst
Set in Union Park, Chicago, this year's ARC Music Festival, held over a sunny Labor Day weekend, had a beautiful location that offered open spaces as well as shaded areas for festival goers to relax and regroup.
ARC Music Festival made its debut in 2021, and with this year being it's third iteration, it has managed to establish itself as a prominant player in the festival scene. Founded by industry veterans and artists, this year was a great testament to the work and dedication it takes to put on such a large scale event.
In the late 1970s Disco's black and queer culture gave birth to a new genre of dance music known as "house" that was conceptualized in the clubs of Chicago. House is now a global phenomenon that can be attributed back to its Chicago roots. ARC festival was created to honor the invention of house music in its birthplace.
Unique stages and immersive art installations is what ARC is becoming known for. The festival's commitment to creating a visual playground and a truly immersive environment made my experience there well worth the trip from Detroit.
With a diverse lineup of of internationally known artists and producers, as well as local heroes, there was something for everyone. Techno, trance, house and everything in between - there was no shortage of options. The festival organizers made sure there was a plethera of artists that catered to many musical tastes, ensuring you were able to find your groove.
Some of my personal favorite sets included DJ Colette B2B DJ Heather, Moodyman B2B Carl Craig, Walker and Royce, Eric Prydz Presents Holo, Black Coffee, Fatboy Slim, Derrick Carter, Peggy Gou, Jeliah B2B Eliana, Hiroko Yamamura and Gene Farris.
Truth be told there were no wrong turns to take at this festival, only stages offering different vibes and settings under the skyline of a greatly diverse city rich in music and culture.