HBO Max's "Velma" Controversial Debut Season Spooks Viewers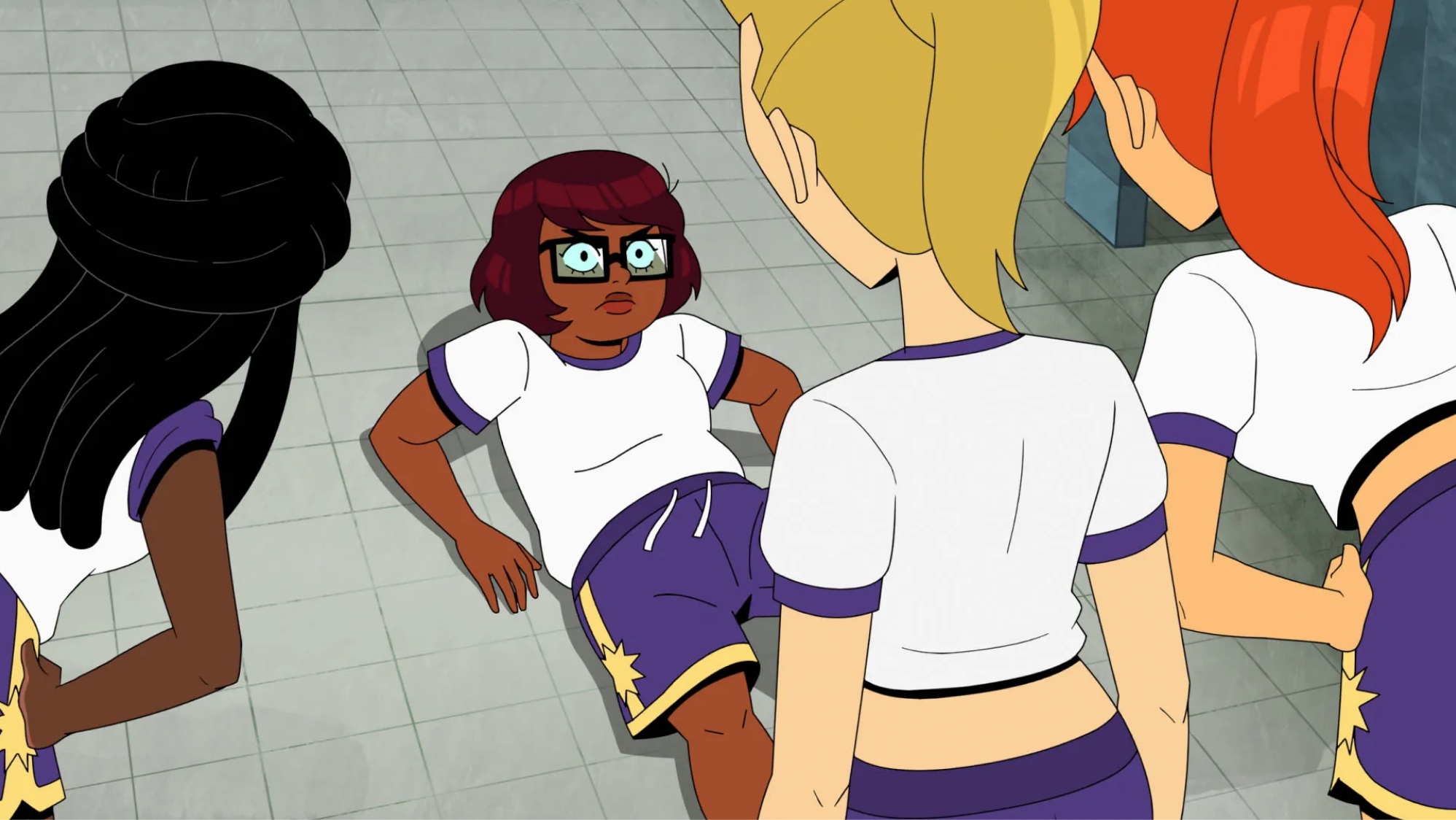 Scene from "Velma" courtesy HBO Max
The crazy and spooky adventures of Scooby-Doo and The Mystery Gang have been a beloved childhood memory for many of us since first airing in 1969. A group of curious teenagers "meddling" in mystery solving alongside a fun-loving dog made its way into our hearts. With over a dozen adaptations since, the latest, "Velma" from HBO Max is proving to cause quite a stir with fans and critics alike.
In this edgy and provocative origin story, Velma (voiced by Hollywood writer and actress Mindy Kaling) presents as a smart, witty and sexually fluid Indian-American teenager and social outcast. The introduction boasts how she was responsible for assembling the gang we know and love. We watch her navigate the aftermath of a missing mother, which further complicates her relationship with her father, Aman. Her best friend Norville has a major crush on her. A kiss reveals she and Daphne have suppressed intimate feelings for each other, and Fred's character is a bit… unhinged to say the least.
The show's reception from viewers has been overwhelmingly negative, constantly being raked over the "internet coals" since the airing of the pilot.
The reveal of new racial and ethnic identities of the characters provoked racist discourse online. In addition to Velma (Kaling) being Indian-American, Norville (Sam Richardson) is black and Daphne (Constance Wu) is an Asian American. The writers clearly anticipated this as a potential issue, making a case in defense of "race-blind casting" (assigning roles without considering race) in the first minutes of the pilot episode.
Viewer responses on Rotten Tomatoes describe the tone of the R-rated animated series as too raunchy and sexually charged, particularly in reference to the subplot of Velma exploring her fluidity throughout the show.
One criticism is that the storyline is without direction and fresh perspective, lacking awareness and depth in the characters. "The character development would seem to take one step forward and then two steps backward by the next episode," says T'Ara Stamps, HFC student, independent illustrator and animation fan. "How all the characters interact with one another is severely lacking in the show to the point where it is just mean-spirited," she added.
The boundary-breaking messages being conveyed in "Velma" have potential, but are later unraveled by contradictory writing and character development. There is an episode about a serial killer attacking the town's most attractive girls. Velma identifies as a feminist, so the lesson about looks as social currency, deeming who is worthy of protection or not in society was right there. But later in the episode, when Velma shows the popular girls that unlearning patriarchy equates to being physically unattractive, she shames them when they refuse to comply, then later uses their looks for her own benefit. She also refers to Norville's father as a "beta male" at one point. Fred has a "supposed" awakening after reading a piece of feminist literature, yet he continues to make unwanted advancements towards Velma, and uses Daphne for popularity. His performative allyship becomes a cringeworthy pun in several episodes.
I enjoy the edgier style of comedy that "Velma" is going for, but it falls flat with dated jokes. The improper use and placing of slang felt like writers were trying to incorporate buzz words they assumed were fitting and relevant. Characters make jokes, then they break the fourth wall to justify the jokes, as if expecting them to be challenged. The humor is present, but inconsistent and shaky. It almost appears as if it wants to follow the "Family Guy" model as a mode of social criticism and commentary, but hasn't figured out an approach that works.
The storyline moved very slowly, with not much of the climactic action taking place until towards the end of the season. However, the biggest mystery of Diya's whereabouts (Velma's missing mother) proved to be a worthwhile payoff, reminiscent of classic Scooby-Doo mysteries.
Even with a sea of unfavorable reviews, there were still redeeming qualities to the series. I appreciate the representation of what appears to be Velma's experiencing PTSD and panic disorders in response to the tragic experience of losing her mother. As someone who also has PTSD and anxiety disorder, it was affirming to see a depiction of how getting through those scary moments builds courage and confidence.
I've also noticed that "race-blind" casting can sometimes result in harmful stereotypical depictions of people of color, which I was relieved not to see here. Positive reviews such as in The Guardian and Variety argue that Velma's new character is fresh and exciting, elevating a pre-existing series reliant on dated gags. Queer fans express that exploring Velma's sexuality provides meaningful representation.
Despite the online thrashing, based on data from leading research company Parrot Analytics "Velma" received a 127 percent increase in demand from viewers, which is 37 times that of the average series. Only Netflix's Adams Family adaptation "Wednesday" has surpassed the show in demand. The second season of "Velma" has already been confirmed by Warner Brothers Television Group.
Hopefully the show's writing and production team are taking notes on the response from fans and adapting. Stamps believes not all hope is lost: "It can be salvaged, if the writers focused more on the characters and their nuances, not just cheap jokes and meta humor."
Season One of "Velma" is available on HBO Max.