Hawks Wrestling and Basketball Continue to Excel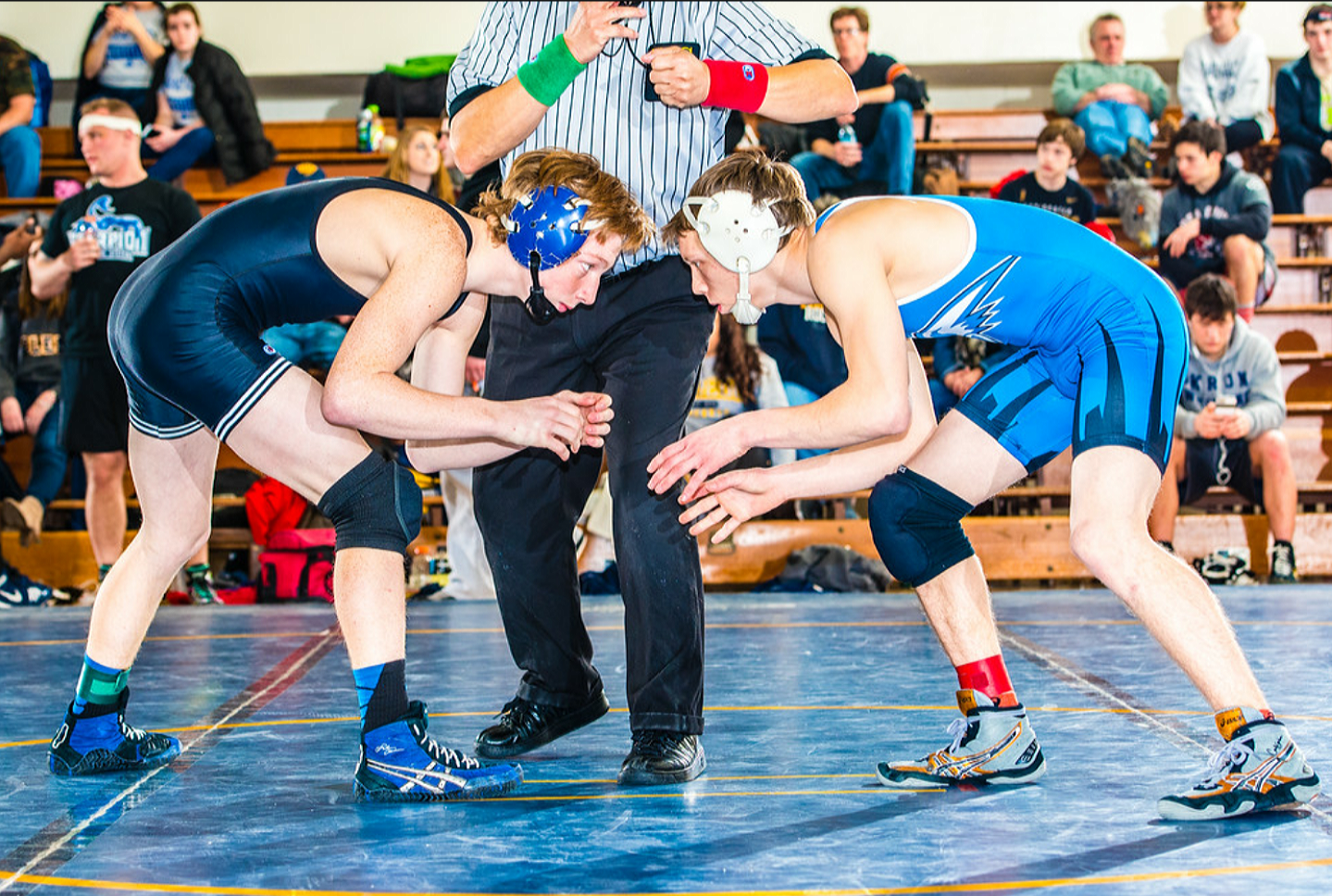 Photo by Hector Ochoa for The Mirror News
Fall is here and that means Henry Ford College wrestling and basketball.
Hawks Wrestling is in its sixth season in the National Junior College Athletic Association. For the first four years, the wrestling team was a club team. Every season comes with a new learning curve for award-winning Coach Grant Mackenzie.
Recruiting has always been a priority for the team. "Initially when I started, I always thought it was Wayne County. We have a kid from Boyne High School; it's way up north. We have kids coming to us now, which is great," Mackenzie said. It took time, but recruiting has become more streamlined for Henry Ford College. "Now that my name is out there, and the program's name is out there, I have coaches calling me," Mackenzie said.
This year's team features four sophomores, so the team is freshman heavy. Coach explained his concern about the team's youth. He makes it a point of emphasis to get freshman wrestlers through an entire year. The team loses 40-50 percent of its wrestlers due to eligibility every year. In response, Rochelle Taylor, Hawks Athletic Director pulls bi-weekly progress reports to keep tabs on the player's grades.
Coach Mackenzie is excited about the culture of this year's program as he used the phrase "positive peer pressure" to describe it. "We all know what peer pressure is, but when you get a team with positive peer pressure, it's great to see and hear teammates pushing each other, that's fantastic," he said. As the season starts Oct. 30, Coach Grant Mackenzie has been gearing up to get his guys ready.
Mackenzie has a unique idea for conditioning this year; working out with the Marines. "He would guide everyone through a group workout. It was organized, it was structured, and it was hard. And the kids had real Marines, young guys with big muscles barking at them. They ate it up!" Mackenzie said about a local Marine recruiter running his team's workout.
The Hawks will host two home tournaments this year. The Hawks Invite on Dec. 3 at 10 a.m. and the Whizzer Open on Feb. 4 at 10 a.m. The Whizzer Open is a commemoration to Coach Mackenzie's high school coach, and he said it has blossomed into a very tough junior college wrestling event.
Hawks Wrestling will have its first match on Oct. 30, at 10 a.m. at Mott Community College for the Fall Brawl Open.

Leon Ayers, a recent graduate who played basketball for the HFC Hawks, transferred to play basketball at Mercer University in Macon, GA. Photo by Joshua Tufts.
Henry Ford College men's basketball looks to continue its momentum going into the 2022-2023 season after appearing in the Elite 8 of the NCJAA tournament the last two years.
Head Coach Shepard is in his sixth season and has been named Coach of the Year three times. His team has had three consecutive seasons of players becoming All-Americans. This year's team has transfers from Eastern Michigan, Wayne State University, University of Massachusetts, and Ferris State University. All new players are from the transfer portal and none are true freshmen.
"The transfer portal has changed basketball for everybody; it's not just changed the Division One scene. They're a Division One player and they don't have a Division One opportunity, or a Division Two player and they don't have it, they trickle down," Shepard said.
The 2022-2023 Hawks basketball team will bring back three players from last year's roster. Coach Shepard said this year's team will be taller, deeper, and more flexible than before. Finding the right lineups with this talented bunch is a priority for Shepard. Last year's team had about seven players that saw the floor consistently; this year is a different story.
"This year, there will be anywhere from 11 to 12 that are really good."
Henry Ford College Hawks basketball will take on some of the toughest competition there is at the Junior College level. They'll play Division One and Division Two junior colleges. Vincennes University won the national championship three years ago and South Suburban won it last year. Both schools will take on Henry Ford College. Chipola College and Tallahassee are on the schedule as well and are both Division One junior college programs.
"Our goal every year stops and starts with win the conference and get to the national tournament and win the national tournament," said Coach Shepard.
The Hawks played at the Vincennes Jamboree on Oct. 9, where they went 2-1 in the scrimmages. They will continue play at the Rock Valley Jamboree on Oct. 23 at 9 a.m. The next home game is versus Terra State at 7:30 p.m. Nov. 9 at the Gym in the Athletic building I. Prior to the men's game, Hawks women's basketball will play its next home game at 5:30 p.m. also versus Terra State.