Noretta Dunworth School of Dance: A Studio Built Upon Love, Passion, and Family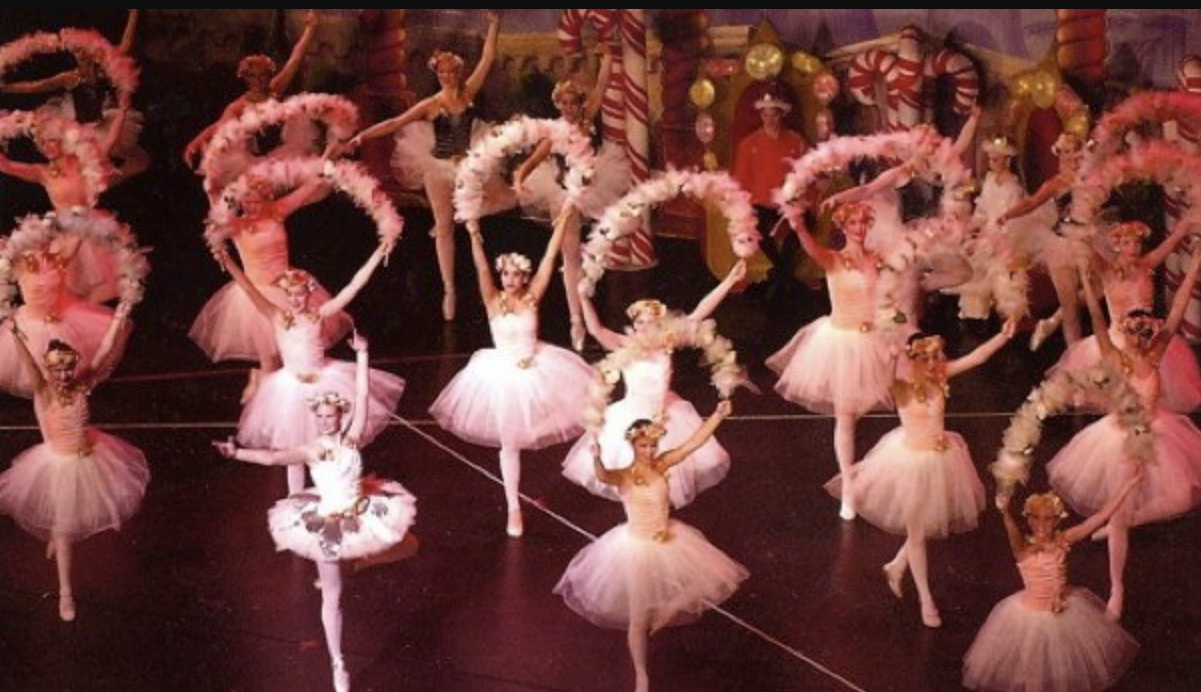 The Dearborn Ballet Theatre is the only ballet company in the area that is a non-profit organization and is open to dancers from all over the metropolitan Detroit area. Photo courtesy Noretta Dunworth School of Dance
Noretta Dunworth School of Dance is an award winning studio in Dearborn, Michigan, that has produced many stars. Home of Amy Yakima, Season 10 winner of "So You Think You Can Dance" and Lauren Yakima, Competitor on Season 3 of "World of Dance," Noretta Dunworth has won plethora of National Championships and her legacy shines in the dance world.
Noretta Dunworth is 94 years old. She is still teaching and passing her knowledge onto hundreds of students. Her daughter, Loni Lane Padesky, now owner of Noretta Dunworth School of Dance, along with her daughter Casey Quinn Padesky, former Broadway dancer, continue her mother's tradition of excellence. The Mirror News spoke with Loni Lane Padesky to ask her what it's like to run such a renowned studio.
Mirror News: Tell me about your childhood growing up with a mom that is also your dance teacher?
Padesky: She was my teacher, but I had other teachers too at the studio. It was difficult because I had to be the example, and even if I were doing it right she would still make me keep doing it over and over again. I had my grandma that protected me and she would tell my mom to "lay off" because my mom was so hard on me. It was great. Dance wasn't like how it is today. You basically just did the recital and maybe other shows. I twirled the baton so I did that as a talent in competitions, which is a lot different from what you would see today. I always had a tap solo, a jazz solo and baton.
MN: Tell me about your journey with dance.
Padesky: Basically, I didn't know that everyone didn't do it. I thought that's what people did. I was at the studio everyday right after school then all night. I came home from school, ate my dinner around three and went to the studio. Like I said, the things you really worked for were your Cecchetti ballet exams, the recital, Christmas shows and really any other events that would be going on in the city. Totally different than it is now. It wasn't as intense, training was just what you had, ballet, tap, jazz, that was it. There was really nothing else.
MN: Did you ever want to pursue dance as a professional career?
Padesky: I was assuming I would just be a dance teacher. There really wasn't much to do professionally. New York City was not good at that time; there was lots of crime, drugs and everything like that so people didn't really go to New York. There was nothing going on in California. There was Broadway of course, but there were not the same opportunities that you would see today. I tried out for "42nd Street" when I was too old. In those days people that were 17 or 18 were getting the jobs. I was about 27 or 28 and I auditioned when it came to Detroit. I made it right to the end and then I didn't get it. If you wanted to be a ballet dancer in those days, you had to leave home and train at twelve. I didn't want to do that. The only thing I did at school was I was a majorette and a cheerleader. I would still leave that right at 6 p.m. to come to dancing school. My dad would pick me up and we would go right over.
MN: How did you know you wanted to teach?
Padesky: I started teaching at twelve years old. I taught baton mostly, because nobody else could do that. Then eventually I just taught ballet. I had a ballet company in the early 80's called the "Dearborn Ballet Theatre." We started doing excerpts from the Nutcracker. Eventually, we got the symphony to join and we did the full Nutcracker Ballet. At that point I was full-on teaching. Even when I went off to college at Michigan State University I came home and taught on the weekends.
MN: What are some things Noretta instilled in you as a child or even young adult?
Padesky: In those days, everyone paid attention. There was no question, you either did it or you didn't. You did what the teacher said and tried to be the best you could be. I was in the Detroit City Ballet Apprentice Company when I was 12- 14 years old. After that, I danced with the major company until I went to college. Everyone was striving to do what they were supposed to be doing. I learned from my mom and owning a business that nobody has to do anything they don't want to do. If someone doesn't want to be somewhere, tell them to leave. You really do not have to do anything you don't want to do, you can go do something else. It's your way or the highway and I have always felt like that.
MN: What is the most rewarding thing about owning a family business?
Padesky: I wanted to be a lawyer when I was going through college. That fizzled out with me before I graduated. I was already teaching at the studio so that was a great job, I really liked it. I didn't just want to do something at night, I wanted to do something during the day as well. I got my teaching certificate and I taught elementary school for 2 or 3 years after I graduated college. I did that all day and taught dance all night which was too much. I got married when I was doing that. I didn't continue teaching elementary school during the day because I really didn't like it. It was public school so I did not have any say in how I could discipline and teach the kids. I didn't like not having a say. I liked teaching dance because it was "my way or the highway." I had control over how kids would progress. The most rewarding thing about the family business is that the older I got the more say I had. It's rewarding because you really are your own boss. You learn a lot about how to deal with people. Deal with any kind of person. You have to decide how you want to handle each situation. You can't always be brutally honest; you have to decide how tactful you need to be in each situation. Every kid is different.