Detroit Zoo's First Female Director Shares Summer Plans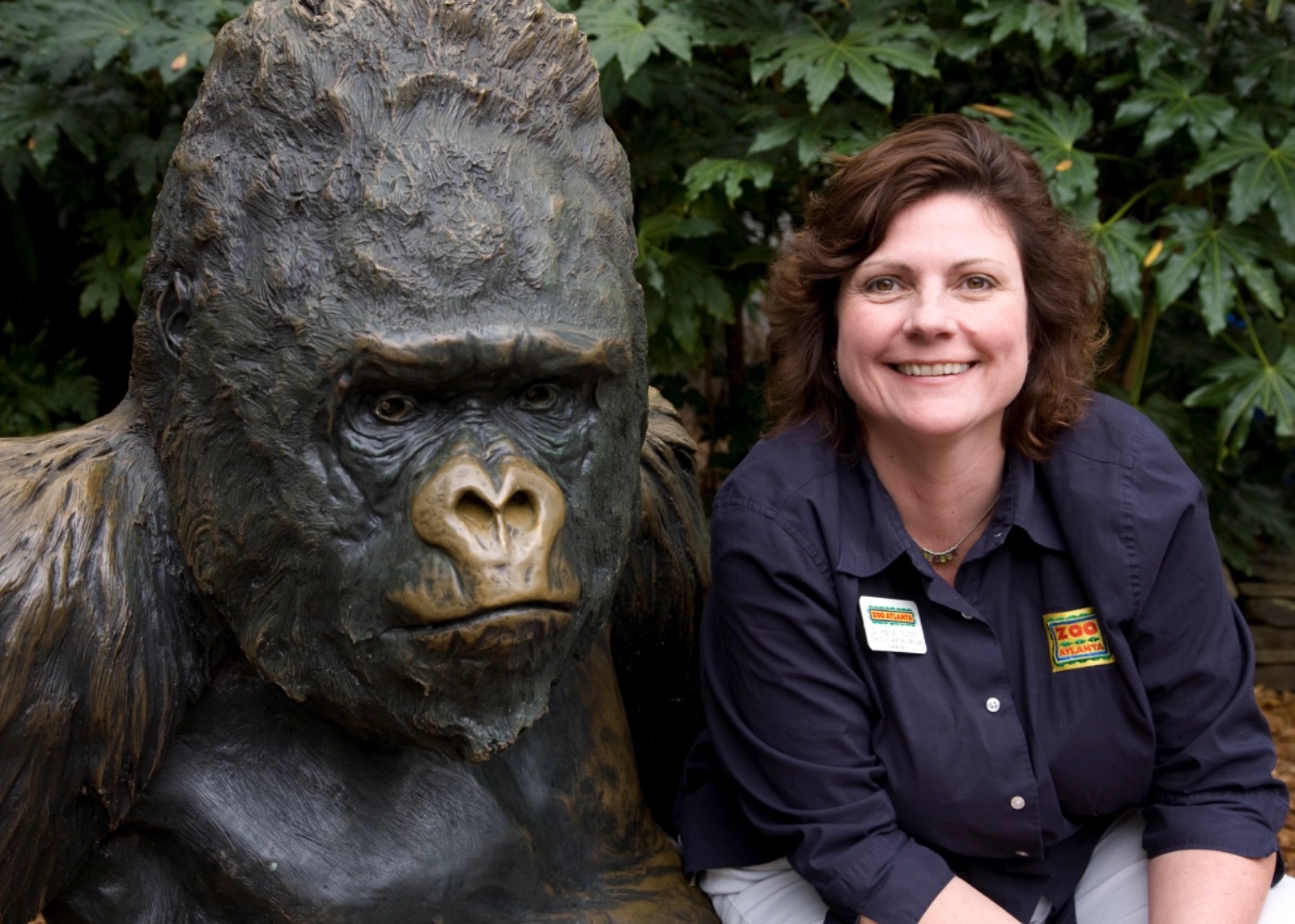 Dr. Hayley Murphy, CEO and Executive Director Detroit Zoo photo courtesy Detroit Zoological Society.
Last November, the Detroit Zoo opened its doors to a new director: Dr. Hayley Murphy. She is the Detroit Zoo's first female director in its 93-year history. She took over for Ron Kagan, who retired after 28 years of service with the Detroit Zoo.
Murphy has had to overcome immediate challenges as the new zoo director. Murphy had to rebuild confidence in the zoo after a polar bear death last year and ongoing leaks in the penguin conservation center.
In Feb. 2021, Anana, a 20-year-old female polar bear, died while breeding with a 16-year-old male. Murphy believes "advanced cardiac disease" is what killed the female polar bear. The zoo was unaware of her underlying condition, as she "wasn't showing clinical signs'' until zoo veterinarians did a complete autopsy.
According to MLive, Nuka, the male polar bear involved with the breeding incident, is in the process of being transferred permanently to another zoo as part of the Association of Zoos and Aquarium's Species and Survival Program. The program's goal is to "introduce endangered species of animals in hopes of mating to sustain endangered species." In 2020 at the Detroit Zoo, Nuka bred two cubs, Laerke and Astra, with the female polar bear, Suka.
Murphy also has had to contend with ongoing leaks in the zoo's penguin conservation center. Despite years of repairs, the Polk Penguin Conservation Center still had leaks when it opened this February. In an interview with the Detroit Free Press, Murphy said the zoo "opened the center knowing there were unresolved leaks." Millions of dollars have already been spent on repairs, and Murphy didn't want to keep the penguins from the "metro Detroit community" any longer. "We have found and corrected as many leaks as possible," Murphy told the Detroit Free Press. "The leaks that are still occurring are not affecting animal health or welfare, or the guest experiences enjoyed within the building." The penguin conservation center will remain open and under increased surveillance.
I visited the Detroit Zoo on March 17. The Polk Penguin Conservation Center was a unique and immersive experience. The improved facility is very large, and over 75 penguins have embraced their new habitat. The polar bear exhibit was thriving, even after the unfortunate event last year. Suka was active with her female cub, Astra. Her other polar bear cub, Laerke, may have been with his BFF, grizzly bear cub Jebbie. The two developed an inseparable bond last year and can be seen playing together in the zoo's Arctic Ring of Life.
Murphy received a Bachelor of Science degree and a Doctorate in Veterinary Medicine from Cornell University. She tenured at Zoo Atlanta, where she was hired and held various management positions. She was deputy director at Zoo Atlanta when she accepted the executive director position at the Detroit Zoo. "Along my career path, I realized that I really wanted to have more of an impact on the mission and vision of zoos," Murphy said. "I also realized that, although I absolutely love animals, I also love working with people and leading teams. My skill set evolved into management, then upper management, then leadership."
Murphy's work extends beyond Zoo Atlanta and the Detroit Zoo. She serves on the Ethics Board of the Association of Zoos and Aquariums. She also has a particular interest in apes. "The apes in particular really resonate with me," she said. "I think they're so close to humans in behavior and how they communicate and they're such magnificent and charismatic animals that really represent the best that we can be as far as reaching out and saving animals in the wild." Murphy is the director of the Great Ape Heart Project and is also one of the country's top experts in gorilla cardiac health.
Murphy is eager to pick up where Kagan left off. According to The Detroit Jewish News, under Kagan's leadership, the zoo became home to over 300 species. Attendance at the zoo doubled and the number of memberships tripled. He also opened the Arctic Ring of Life, the National Amphibian Conservation Center, the Polk Penguin Conservation Center, and the Holtzman Wildlife Foundation Red Panda Forest. The zoo was named the "greenest zoo in the nation" by the American Zoo Association in 2015.
"Certainly, I want to continue the tradition of being an amazing resource for the community," Murphy said. "Our mission centers around animal welfare, stability, conservation, education, diversity, and inclusion. These are really strong hallmarks of the Detroit Zoological Society, so I don't want to change a thing about any of that."
The pandemic had a substantial impact not only on the Detroit Zoo, but on zoos in general. Zoos, along with aquariums and museums, are "driven by gate attendance," so when they had to shut their doors, it greatly affected their revenue. Murphy believes the pandemic also had an impact on the zoo's mission. "If people aren't coming through the doors, they're not necessarily making that connection with nature that we're here for."
While zoos weren't getting the revenue they needed, they weren't able to cut their expenses. "It was kind of a double-whammy for us because we have a living animal population," Murphy said. "We couldn't just send staff home to work from home, we had to maintain staff here. So while we cut our revenue, we were not able to cut a lot of our expenses." Murphy hopes to "make her mark" on the Detroit Zoo by helping it transition back to normal.
The Detroit Zoological Society has multiple plans for this summer and beyond. Murphy was excited to announce that dinosaurs are returning to the zoo this summer. Dinosauria, the largest outdoor dinosaur exhibit of its kind, was featured at the zoo in 2015. Public events are also returning after a two-season hiatus. "There's going to be different beer tasting events," Murphy said. "There's sunset at the zoo, which is a big, traditional fundraiser for us. It's very popular." The zoo is also bringing back Bunnyville during Easter-time.
On a long-term scale, the zoo is planning to build a new kid zone area and to renovate the Belle Isle Nature Center. The organization also hopes to begin building the Great Lakes Center for Nature in Macomb County in the near future. "There are a lot of exciting things on the horizon for us," Murphy said. She hopes to "continue the tradition of excellence" through her tenure at the Detroit Zoo.
Murphy emphasized the Detroit Zoo's reputation and dedication, both to its animals and its patrons. "We're here to connect people to nature and we're incredibly well-known in the zoo community for our animal welfare and animal sanctuary," she said. "We're incredibly well-known for our animal welfare track record and rescuing animals." She also mentioned the programs the zoo provides, saying they "try to be inclusive for all people." She encourages people to "come and interact with nature" at the zoo.
The Detroit Zoo is currently open during fall/winter hours, 10 a.m. to 4 p.m. Spring/summer hours will begin on April 1, which are 9 a.m. to 5 p.m. Admission and membership information can be found at detroitzoo.org.