Gourmet Donut Shoppe Opens in Dearborn Heights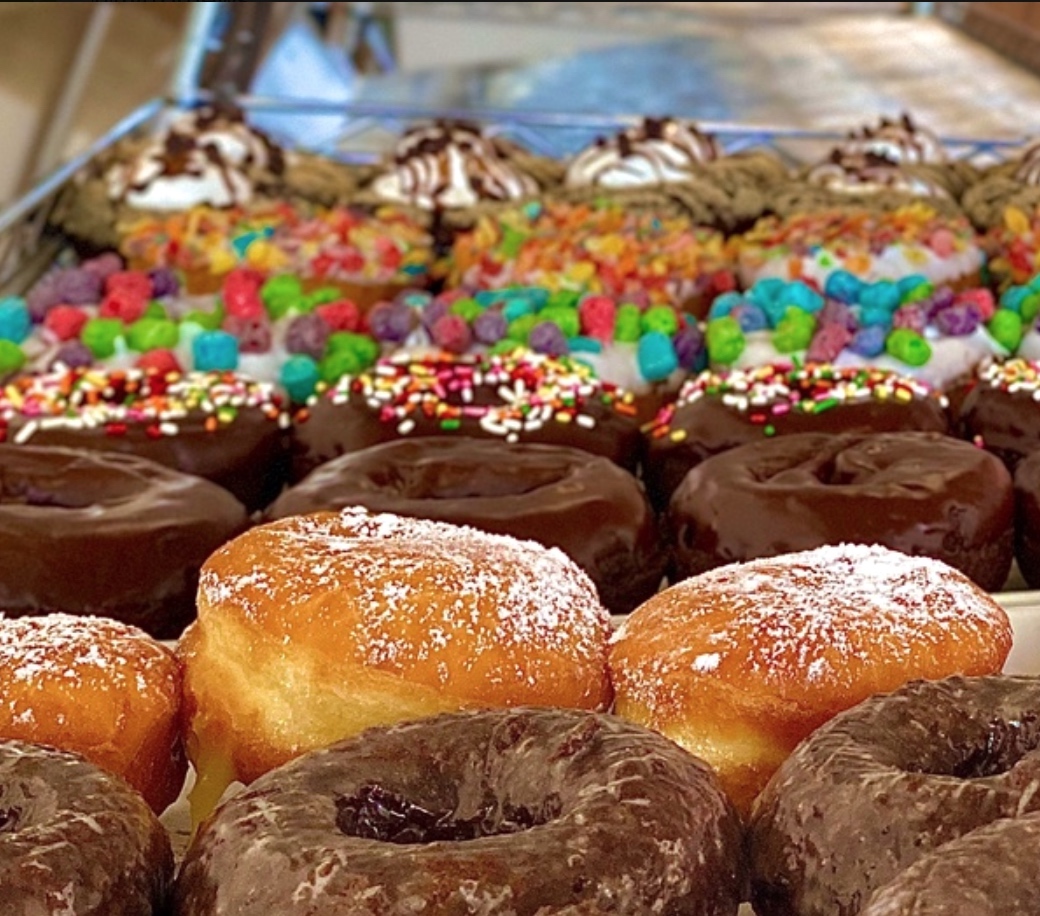 Donut Shoppe photo by Zynab Al-Timimi
Iman Elsibai is the owner of The Donut Shoppe Bakery. This one-of-a-kind bakery with its unique donut recipes opened this past December, and ever since then, the business has been actively flooding with orders.
The name, "The Donut Shoppe" was originally chosen by Elsibai. Her business partner, Todd Iqal, suggested other names and they went through countless ideas until they both came back to the name that just felt right, "The Donut Shoppe."
"We both went back and forth for the longest time trying to settle on something suitable and finally came to the decision of giving our new business a simple name that is easy to remember," said Elsibai.
Elsibai, who had just sold a salon that she and her sister owned, was inspired when an opportunity presented itself. "My sister and I had a salon next door and we ended up selling it to a dance studio. Eventually, they expanded and a new place that was up for sale caught my eye. My partner and I, Todd, jumped for the opportunity of opening a new business here."
Elsibai had the property but was not sure what to do with it right away. "Yet, we found ourselves stuck on the idea of what to open while considering its location, and its convenience for customers. So, I suggested we put in a donut shop, but Todd said, 'No.' We went over about a hundred different businesses such as a juice bar, healthy bowls, or somewhat of a Bon Appétit café. But all of them were a no, no, and no, until we came back to my original idea which was opening a new donut shop and adding our own twist to things."
Elsibai wanted to open during the pandemic despite the challenges: "We were mainly trying to open up before the holidays. So our main goal was meant to be July. Contractors put us behind until August. Then September, October, and eventually November all came around - December, we were not even ready to open but we did not want to miss Christmas. Therefore, we went with a soft opening for about two days and closed. We were committed to open and we did not let the pandemic get in our way."
The Donut Shoppe tries to stand out by offering unique donuts. Elsibai explains: "We are now trying to carry an assortment of donuts and not just basic donuts one would usually find at any bakery. Our goals and motives consist of making new donut recipes to share with our customers. We are striving to make gourmet donuts, as well as adding on an Arab-American twist to the donuts we make."
One of the challenges during the pandemic has been staffing. Elsibai says, "It is more like trial and error when it comes to finding the right people that are willing to take this business seriously and help out to the best of their abilities." Elsibai recalls, "I remember my baker quitting on me three days before my opening day and I had to learn how to bake donuts all on my own while having no past experiences with it before. Especially since there was an order placed by a customer 6 months in advance. Thankfully, they turned out amazing because the customer absolutely loved them." Elsibai says, "I have a few family members working along my side such as my sister and second cousin that I can count on to run the bakery."
Elsibai wants to keep quality high while also not being wasteful. The Donut Shoppe bakes donuts fresh every morning. "We make sure nothing sits overnight or gets thrown away by passing them out any way we can," Elsibai says.
Elsibai said choosing a food business meant being less affected by the pandemic than perhaps a different business."At the end of the day, the reason why we chose food for our business was that the pandemic does not stop food from constantly flowing. Everyone is always eating and the food industry never stops running."
The Donut Shoppe has used social media to attract customers. Elsibai says, "We use social media such as Instagram and Facebook to share our overall business journey along with new donuts that we put up in the bakery. In addition to that, we are trying to get on DoorDash, Uber Eats, and Curbside Pick-Up. Currently, we are building a website to expand our publicity and share our donuts with the world. Since we have only been open for two months, we are still juggling these ideas in the air and trying to get everything to be official."
In addition to social media, Elsibai says, "the smell of the shop attracts the customer's attention right away. As well as the lights designed to look like sprinkles to go along with the theme of donuts."
The Donut Shoppe offers 35 different types of donuts. Elsibai says "We are slowly adding to the list as we go on. But we do have over a hundred different flavors written down that we are willing to try to make. Based on the customers' opinions and preferences of the new donuts in stock, from there, we decide whether or not we should add them to the menu. Our shop focuses on putting out the donuts that are most popular and demanded by the customers. For example, one week we bake donuts that sell out the quickest, and another week we offer something new so that the customers can circle our menu and have something unexpected to look forward to each time they walk in."
One of the most popular donuts is Fruity Pebbles. "At times, we find ourselves making three trays of it because of its high demand," said Elsibai.
Some of the other unique donuts on the menu include s'mores donuts, animal cracker donuts, and Ferrero Rocher donuts. "Sometimes, our baker likes to experiment with new recipes by coming up with new donuts that she asks me to try," said Elsibai. "The other day, she insisted that I try her new recipe that tastes like cinnamon rolls, and I told her, 'Wow! These taste even better than most of the donuts we sell. We should definitely put these out and see if others like them too.'"
Elsibai plans on franchising the business. Elsibai says, "It will probably take us a couple of years because it will undoubtedly be an advantage to share our donuts with more people if we open up in numerous locations and cities. I just hope that The Donut Shoppe will do so sooner rather than later because it has been a wonderful experience so far and I can hardly wait for the next step of our business."
The Donut Shoppe is located at 2227 North Beech Daly Rd, Dearborn Heights, MI, and is open 8 am - 6 pm Friday - Saturday, and 8 am - 4 pm Sunday - Thursday. More information can be found on their Instagram and Facebook page at: thedonutshoppe.tds