The New Black Vanguard: Photography between Art and Fashion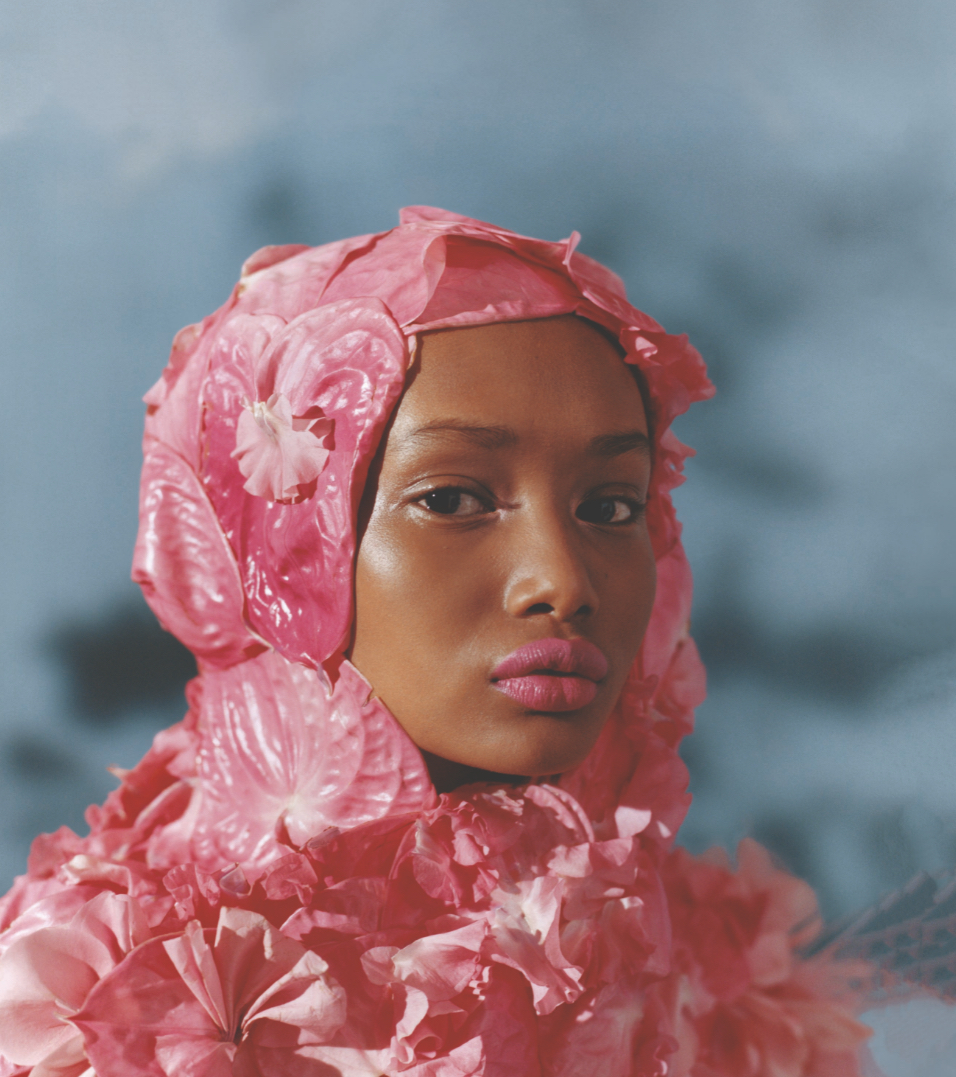 Photo by Tyler Mitchell - Untitled (Hijab Couture) New York 2019 courtesy DIA
If you are looking for new and exciting artwork, then go check out the new exhibition at the Detroit Institute of Arts. "The New Black Vanguard: Photography between Art and Fashion," organized by Aperture, was curated by Antwaun Sargent.
Antwaun, as it states on his website, is an "art critic and a writer who has contributed to The New York Times, The New Yorker, Vice and more, as well as essays to multiple museum publications." The exhibition is based on Antwaun's book by the same name.
Antwaun created this book to show that black photographers do not need magazine companies to get their artwork to be seen. These creators now have different social media platforms like Instagram where people can view their work. He also wants it to be known that these black photographers have been doing this for a long time and not just started randomly. He told ARTnews, "There's this misconception that these different mainstream institutional players somehow woke up. No—these black artists have been doing the work and, through doing the work, they were largely rendering these institutions irrelevant. That's why I wanted to make this book, to make sure that people knew that."
"The New Black Vanguard: Photography between Art and Fashion" was created to show and give a platform to allow black artists to take control of how the public see black people and how their own communities see themselves. Antwaun told BRIC TV that "we have often walked into spaces, museums or magazines, and seeing our images or reflections of our images but have had no control over the construction or display of those images." The exhibition was first in New York and now it is at the DIA.
Depending on which entrance you enter you will have a different experience, but both are equally enjoyable. When you enter from Prentis Court, you'll be greeted with a large, beautiful photo by Tyler Mitchell of a young woman wearing a flower hijab. This image is also on the cover of Antwaun's book. In the interview with BRIC TV, Antwaun stated that when he first saw this image, he knew this would be the cover of his book.
When entering from Kresge court, the bright lights and black stone floor made the space feel calm. The lighting was very warm and inviting; it made this place feel welcoming and lively. The contrast between the bright colors from the images and the neutral colors of the room give off powerful energy.
Seeing the archway to the next part of the exhibition made it feel as though you are about to go on a journey. The way the light lit up the images made it seem as though you were there when the photo was taken. My favorite images from this exhibit were "Jael" by Joshua KISSI, "Freedom I" by Bre'Ann WHITE, and "Adut Akech, 2019" by Campbell Addy.
"Jael" by Joshua KISSI to me shows a beautiful young girl ready to step out into the world. The image has confident energy to it. The way the girl has her shoulders open and her head held high shows how confident she is. I also love that the photograph shows her skin texture. Fashion models are rarely photographed showing skin texture and pores, but the exhibit shows the beauty in the texture.
"Freedom I" by Bre'Ann WHITE gives off an empowering sense of freedom. To me, the horse is a symbol of freedom in addition to what her notes say about how the gold teeth on the model's jeans represent freedom.
"Adut Akech, 2019" by Campbell Addy is my favorite image out of the three I have mentioned. Adut Akech is a South Sudanese-Australian fashion model. There has long been a stigma in the fashion industry against darker skin people not being able to wear a lot of colors. Akech breaks that stereotype by modeling in a range of colors. In this image, I love how her skin contrasts with the pastel dress. The dress almost looks like a rose and it brings softness to the image.
This exhibition also has short videos that you can watch at your leisure. My favorite video was "Rhea DILLON," which is five minutes long. The video shows how beautiful black women's hair is. It was nice seeing the three little girls playing with the dolls that have the same hair as them. Seeing the two young girls dancing around and having fun waiting for their hair to dry almost brought me to tears. It was amazing seeing my hair type be celebrated.
"The New Black Vanguard: Photography between Art and Fashion" showcases fifteen amazing photographers ranging from New York City to Lagos, Nigeria. What brings these photographers together is their love for their community. Antwaun told Aperture Foundation,
"I think what ties them together is their desire to think about black identity in photography and what has been missing from the space of photography." I agree with him. This exhibit really shows the beauty of the black community and I love how we were represented. I encourage everyone to go and check out this exhibition. You can find Antwaun's book in the DIA store for $50.00, but you can also find it online for $40 from Target and Amazon.
The exhibition is open to the public until April 12. General museum admission to the DIA is $14.00, but is free to residents of Macomb, Oakland, and Wayne County.