Hawks Women's Basketball Season Ends Early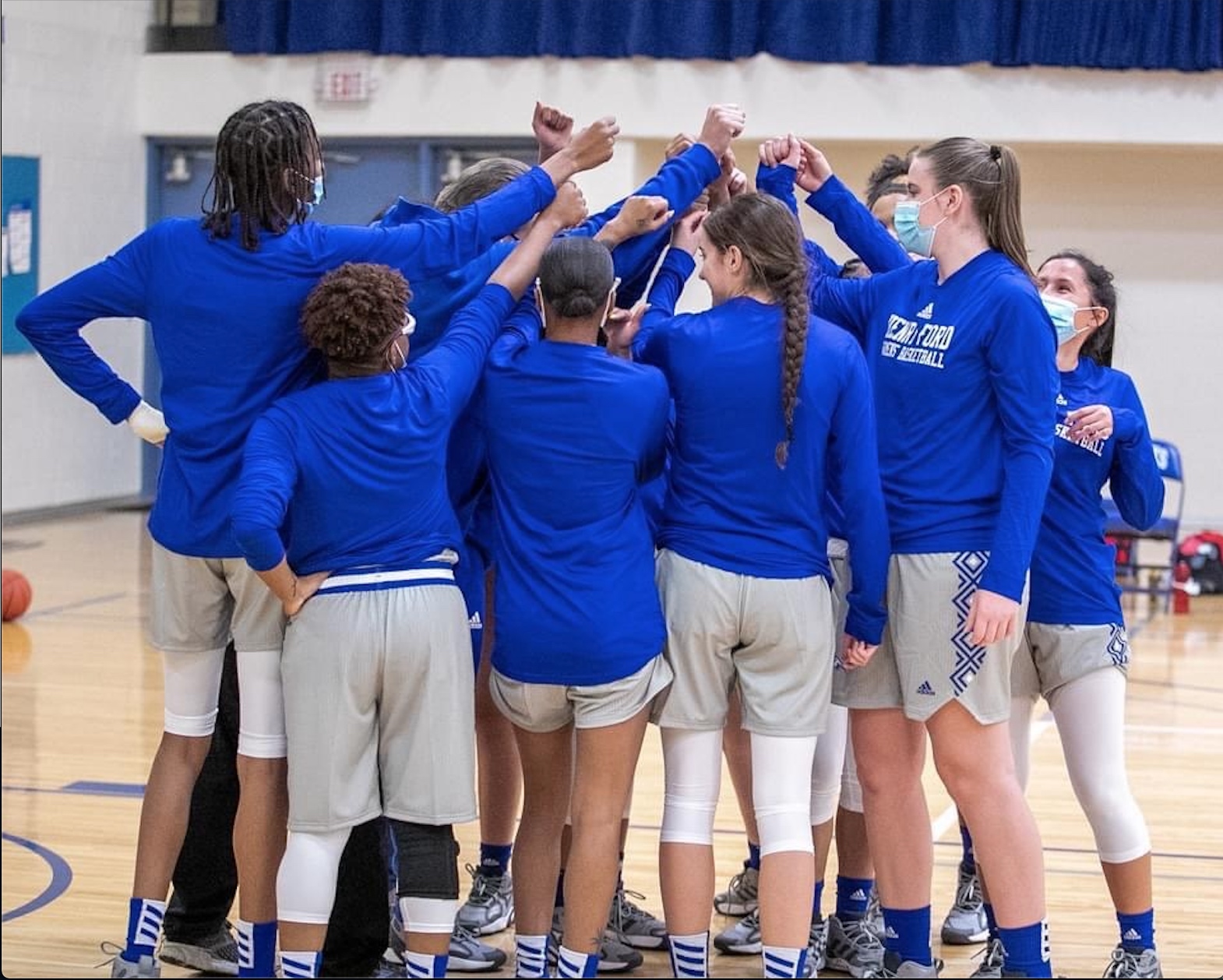 Hawks Women's Basketball Team group Photo courtesy Coach Bill Schnorenberg
Due to the recent injuries, and certain players becoming academically ineligible, the women's basketball program was shut down. Several players quit the team or lost eligibility. Not having enough players to compete meant having to forfeit the rest of their games for the season.
The women's basketball season was off to a rocky start since a few players and the assistant coach caught COVID-19. The team continued to head downhill after several players were injured and unable to play. Yet, the team still worked to recruit new student-athletes.
The team had numerous skills they had to work on to improve as a whole. "We need to commit to working hard in practice and being dedicated to the program to ensure a win," Coach Bill Schnorenberg said. They had to work on their offensive ball movement and "taking care of the ball." As for their defensive philosophy, they needed to work on playing diligently and rebound.
Despite the setbacks, the highlight of the season was "players getting better and learning what it takes to be a college student-athlete," says Schnorenberg. He hopes to accomplish the continuation of building the program back up as soon as possible for next season.
His biggest takeaway from this season is assembling the program's structure to help bring distinguished student-athletes back into the team. Schnorenberg stresses that the process of becoming stronger than before takes time and dedication.