"ARCANE": A Blast of Magic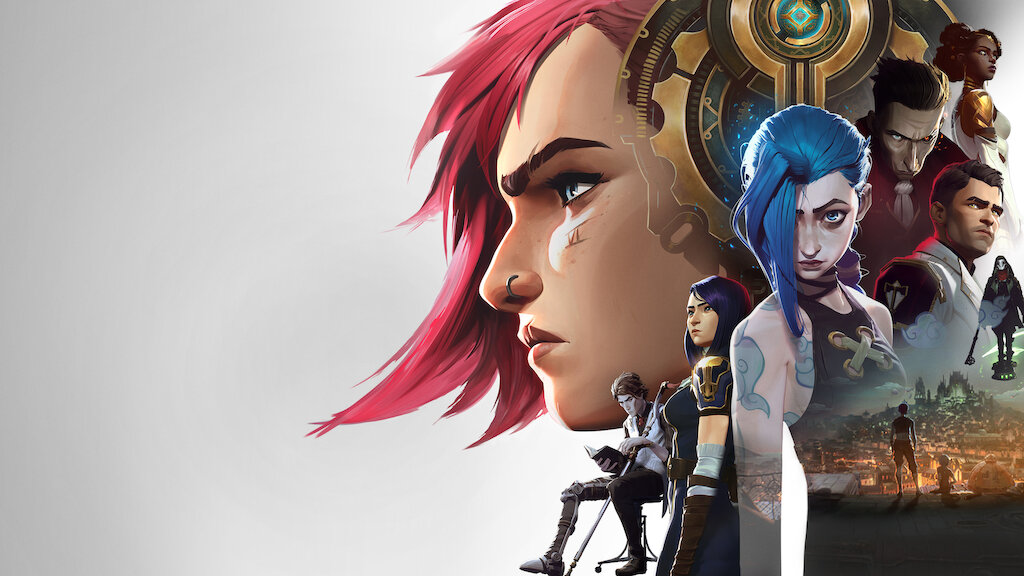 Arcane Poster courtesy Netflix
With a Rotten Tomatoes critics score of 100 percent and audience rating of 96 percent, "Arcane" may be setting a new standard for streaming animated series. "Arcane" is based on the vastly popular online multiplayer game League of Legends by Riot Games. Creative directors Christian Linke and Alex Yee, who were part of the original team that created League of Legends characters Vi and Jinx, developed the series.
The show is a prequel to League of Legends, expanding upon the lore that helped make the game so popular. Like League of Legends, "Arcane" is a fun mix of steampunk, fantasy, with a flavor shot of modernism. The world of Arcane is divided into the above ground utopian city of Piltover and the slum underground city of Zaun.
"Arcane" follows the backstories of fan favorite League of Legend characters Vi (Hailee Steinfeld "Hawkeye"), Powder, also known as Jinx (Ella Purnell "Miss Peregrine's Home for Peculiar Children"), and Jayce (Kevin Alejandro "Arrow").
Vi and Powder's storyline is an exploration of family dynamics, and the struggle of the marginalized to be empowered. Vi and Powder's relationship is complicated and enhanced by their having to navigate the criminal underground.
With Jayce, the inventor who came from little to rise to power, "Arcane" explores the interconnection between technology and politics.
Drawing from the games multiple player views, "Arcane" allows viewers to inhabit a variety of perspectives: each character sees events from a slightly different take with the potential to change the anticipated outcome.
While the plotlines are one reason to watch the show, the art and music help set it apart. "Arcane" is CGI with an almost painted look. The creative use of color leads to a vivid and exciting world, with each city having a unique style. Piltover, and the people who reside there, have a clean sharp look with with pops of blue and gold symbolizing wealth.
Zaun and its people have a darker, muddy quality to them, all offset by neon colors. Throughout Zaun, the people, and the drugs being passed around have pops of neon pinks, purples, and blues that glow to show the grimy, dirty seediness to the underground city.
Equally as important as the art is the music. League of Legends has always had a great way of promoting its content with music videos. Three actual bands have been created with their characters: Pentakill, a heavy rock band; K/DA, a K-Pop band; and True Damage, a hip hop group. The songs from these groups play throughout the show along with songs from long time League of Legends promoters Imagine Dragons, who make an animated cameo.
"Arcane" has received a record nine Annie Award nominations. The Annie Awards are the Oscars of animation. Winners will be announced at the end of February. All nine hour-long episodes of "Arcane" are now streaming on Netflix. "Arcane" has been renewed for a second season. Rating TV-14.