It's The Most Wonderful Time of the Year for Movies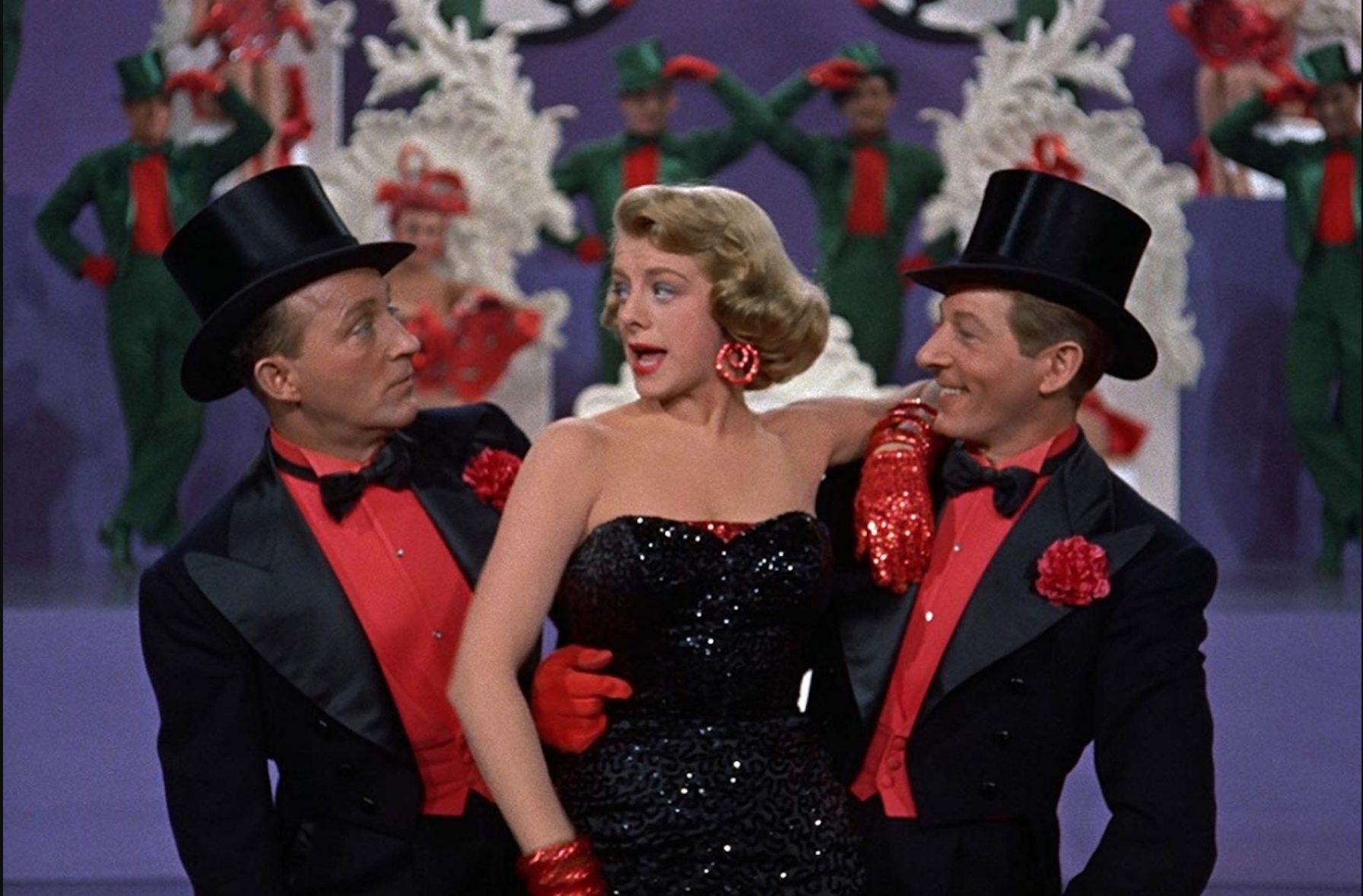 Bing Crosby, Rosemary Clooney, and Danny Kaye in "White Christmas" (1954) courtesy Paramount
Holiday movies can be more than simply festive films to enjoy around the winter season. They can be enjoyed all year long for a quick pick-me-up of serotonin and happiness. Watching "The Polar Express" can be perfect for cooling off in the middle of Summer. In fact, there are several themes in holiday films that hold meaning throughout the whole year.
"How the Grinch Stole Christmas" and "A Christmas Carol" feature outcasts of their respective societies, both of whom carry a disdain for humanity (or Whomanity). We see both of these characters have their cold hearts melted by the warmth of others who ignite their love for the holidays, and thus increase their affinity for those around them as well. These holiday classics present a clear cut theme: the holidays are about more than just presents and shopping; they are about those around you who make caring special.
Scene from "How the Grinch Stole Christmas" (1966). Grinch (voiced by Boris Karloff) and Cindy Lou Who (voiced by June Foray) courtesy CBS
"Elf" and "The Nightmare Before Christmas" share the same lesson, but to different effect. While family is stressed in both titles (although a bit differently for the latter), the theme of caring is presented in almost the reverse order. A genuine joy for the holidays is held by the protagonists while the people around them seem to lack in holiday cheer. In the case of "Elf," Buddy's sense of Christmas spirit helps to transform grumpy New Yorkers, especially his biological father, Walter Hobbs. In Nightmare Before Christmas, Jack Skellington's obsession with Christmas allows Halloweentown to come together to be fully appreciative of the holiday that is their own.
Scene from "Elf" (2003). Will Ferrell as Buddy the Elf and James Caan as Walter Hobbs courtesy Warner Bros.
Scene from "The Nightmare Before Christmas" (1993). Danny Elfman voiced Jack Skellington courtesy Disney
Holiday movies that celebrate romance and community like "White Christmas" and "It's a Wonderful Life" have lessons that are especially relevant now. In "White Christmas," best friends and song and dance partners Bob (Bing Crosby) and Phil (Danny Kaye) fall in love with the sister act of Betty (Rosemary Clooney) and Judy (Vera Ellen) and work with them to help the local inn from financial ruin. In "It's a Wonderful Life," George Bailey is devastated when his business fails and he is in danger of losing his home. He is saved by memories of the love of his life, and the family and friends they created together, who help in their time of need. Both of these films show the power of love and friendship against life's difficult challenges.
Scene from It's A Wonderful Life (1946) with Donna Reed as Mary Hatch and Jimmy Stewart as George Bailey courtesy Paramount
Holiday movies are their own genre, complete with their own standard plot elements, music, and cinematography. However, the themes at the center of them are universal. Even those who don't celebrate Christmas can still find something to appreciate within these films.