Being a Two Sport Student Athlete at HFC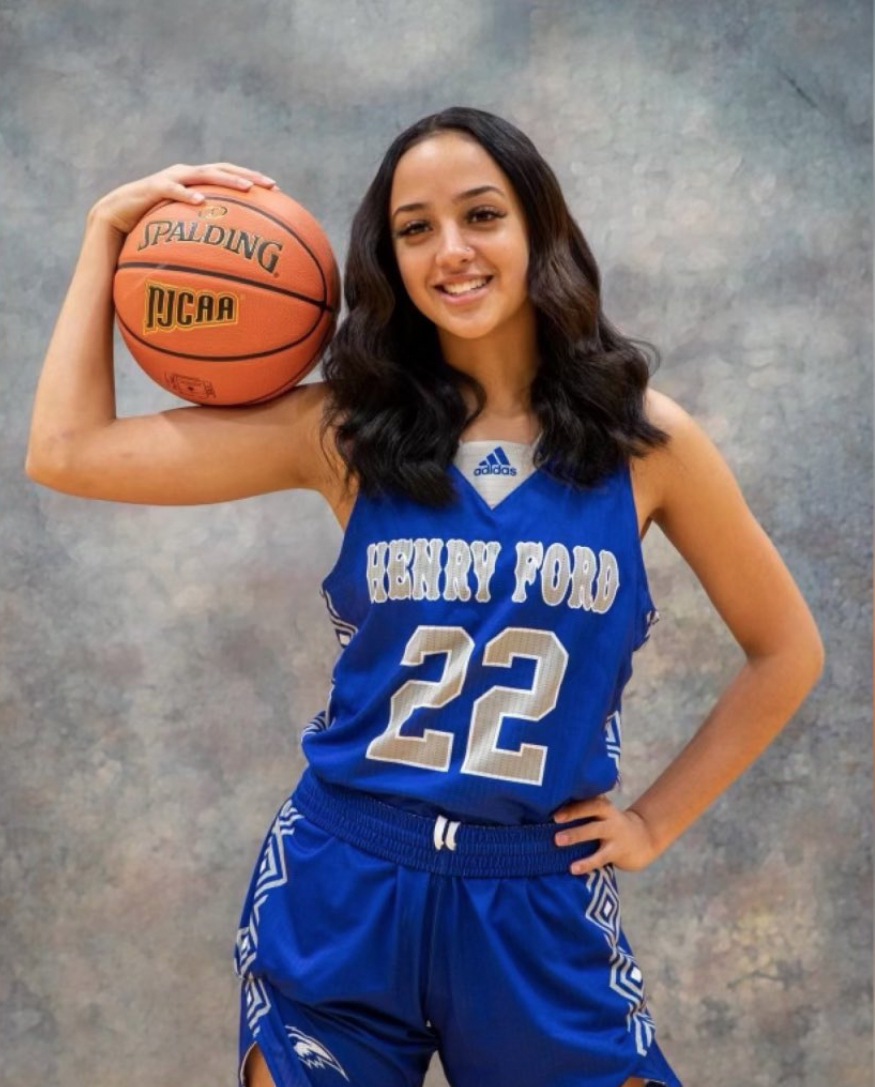 Photo courtesy Briana Ward
My name is Briana Ward and I am a two sport, student-athlete at Henry Ford College enrolled in the college's Honors Program. Graduating high school in a pandemic was such a big accomplishment but it was also a lot. It made the journey of figuring out what college I wanted to go to way harder.
The college experience has been difficult, to say the least. My everyday schedule is absolutely crazy! I juggle so many things in one day it's hard to stay on track. I go to class in the morning, then to volleyball and basketball practice, then to work. On top of that, I have to make sure I'm caught up in all of my classes. Being a freshman is extra difficult because I'm still trying to get a feel for how to manage my time wisely. So far I've learned that time management and avoiding procrastination is everything! It's so important to use your time wisely. As much as I want to just take a break from everything to just watch Netflix or take a nap, I know that I can't. I admit, sometimes I do give in. That's exactly what I'm working to overcome.
A lot of people think that I don't have time for an actual life outside school and sports, which I don't! Those people are 100% correct. A lot of time it comes down to sacrifices. I may have to miss class to take my little sister to her doctor's appointment, or I might have to give up a little bit of homework time to celebrate my mom's birthday with her. Even though all the stuff I juggle on a day-to-day basis is a lot, I know that when I get my degree it's all going to be worth it.
When deciding to go to Henry Ford College, I was originally going to choose between volleyball and basketball. I have such a passion for both, so I knew it was going to be one of the hardest decisions I'd ever have to make. That's why I decided to do both. I knew it was going to be a challenge, but I've always been up for one. If there is something you've always wanted to do, but didn't because you didn't think you could handle it, do it! You won't regret it and it will show that you are capable of doing anything you put your mind to!