Henry Ford College Women's Basketball Returns With New Head Coach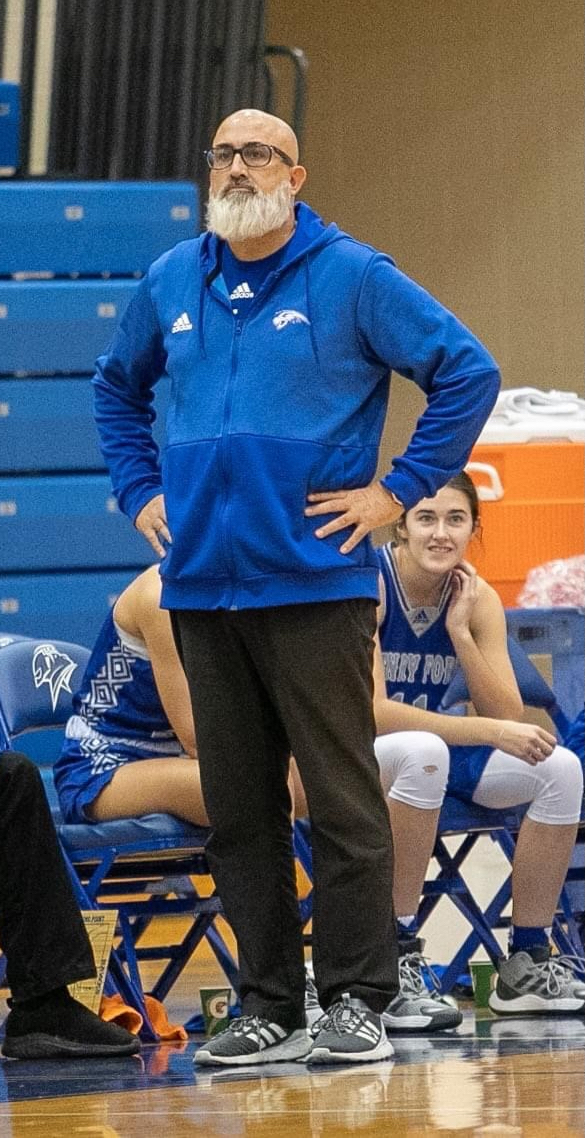 Coach Bill Schnorenberg photo courtesy Hawks Athletics
After a year-long hiatus, the Henry Ford College Hawks Women's Basketball Team is returning for the 2021-2022 season.
Late last November, the Hawks athletic department welcomed William Schnorenberg to the coaching staff. He's the college's fourth women's basketball head coach in five years.
Schnorenberg has coached basketball for twelve years. Before moving to HFC, he was the head coach of the women's club team at the University of Michigan-Flint and was an assistant coach of the Mott Community College Men's Basketball Team.
Schnorenberg said that HFC "is a great place to find basketball talent," adding, "There is so much basketball talent within 35 minutes of here."
Schnorenberg admires the collaborative culture instilled into the athletic department at HFC. "Everyone is involved in seeing everyone else be successful," he said. "If every program works together, that makes a whole athletic program. It makes the whole campus. It's better with everyone not being an individual but everyone wanting the same thing."
The 2020-2021 women's basketball season at HFC was cancelled due the COVID-19 pandemic, Schnorenberg said. "We didn't play last year, which was kind of a benefit for us," he said. "We were one of the few schools that didn't play. That helped with recruiting."
The coaching staff recruited an entirely new women's team. The roster consists of twelve players, ten of which are freshmen. "We're young and we're hungry," Schnorenberg said. "We have a lot of talent from top to bottom on the roster."
The team has competed in three preseason competitions against Owens Community College, Edison State Community College, and Lansing Community College. While the team came up short against all three opponents, Schnorenberg said his team will not back down. "We are not shying away from the top teams in the country," he said. "Owens is number four. Edison is slated to be first in their conference in Ohio."
Although it's early in the season, Schnorenberg sees lots of potential in the women's basketball team. "The really good thing about this team is that they're very coachable. They want to get better," he said. "They're really going to be a good team, a fun team to watch come January when we get into league play."
Schnorenberg has two main goals for this season. His top priority is for his team to be successful academically. "I want everybody to graduate. I want them to leave Henry Ford College with their degree. That's the most important thing," he said. His second goal is for his team to be successful on the court. "We want a banner and we want to win. The goal is to try and win a championship and have the success that the men have been having."
The coaching staff is already looking to prepare for next season. "We're already out there recruiting. We want to have players from 2022 all the way up to 2024," Schnorenberg said. Their hope is to build the women's basketball program more and more every year. "As we keep building and have players see the success we're having, they'll come to us."
Schnorenberg and the team hope to see fans in the stands this season. "I hope that everyone comes out and supports us," Schnorenberg encourages everyone "to make sure they support these amazing women who are strong both academically and on the basketball court. They will play hard and will be a great representation of Henry Ford and the Henry Ford community."
Share it now!