Thirty Years of Blizzard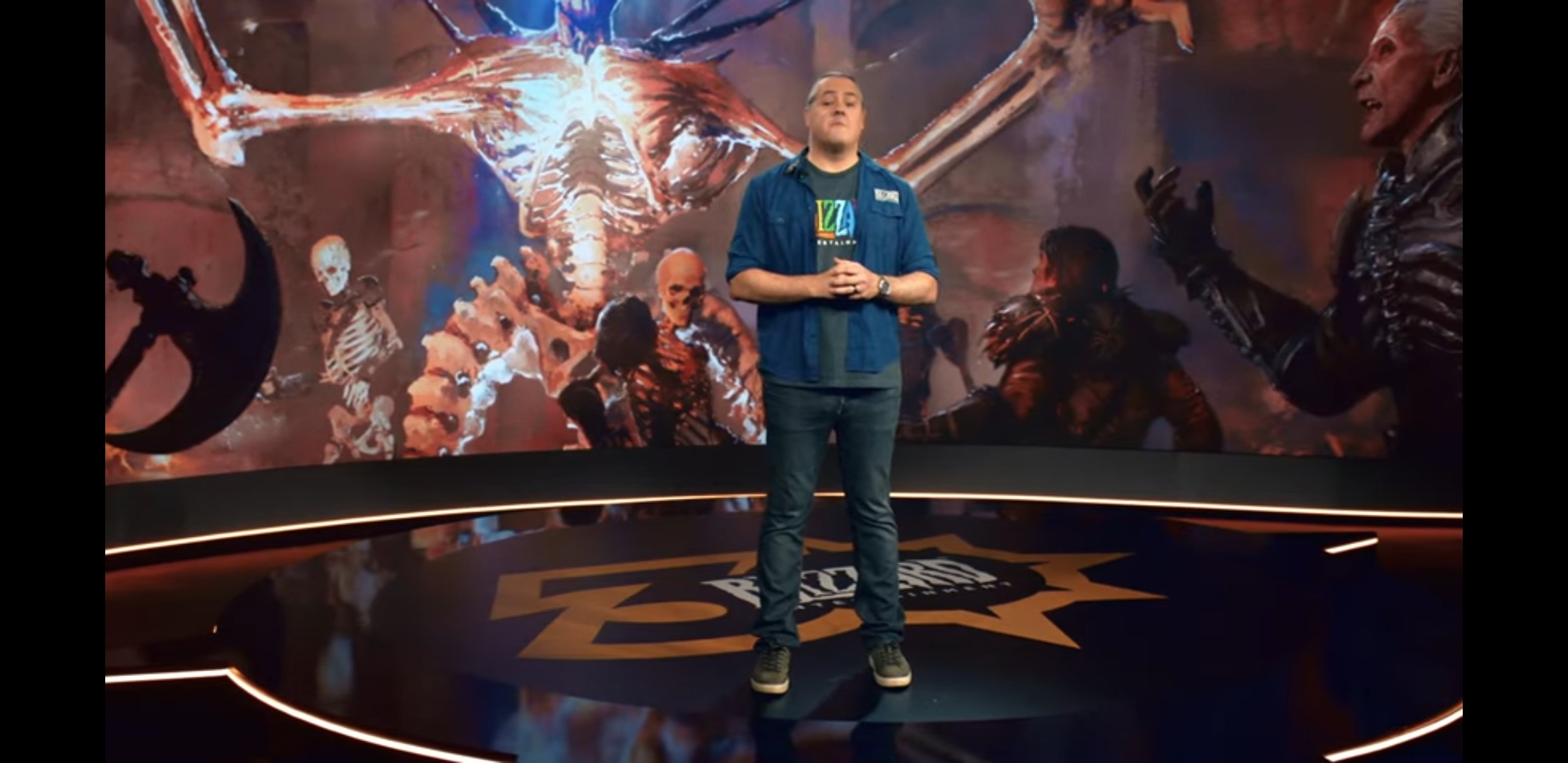 J. Allen Brack, President of Blizzard on stage at Blizzcon's virtual 2021 conference
The shout of LEEROY JANKINS. Overwatch. World of Warcraft. Matt Mercer's soft dulcet tones. For thirty years these have been only some of the most iconic parts of the one of the world's leading game developers, Blizzard Entertainment.
Founded on Feb. 8, 1991, under the name Silicon & Synapse, Inc., by Michael Morhaime, Frank Pearce, and Allen Adham, the company originally created game ports, adapting software, for other company's games. Silicon & Synapse only started developing their own games in 1993, with games such as Lost Vikings. It wouldn't be till May 1994 when they would be renamed as Blizzard Entertainment, and shortly after produce "Warcraft": Orcs & Humans."
Across the globe the name Blizzard is synonymous with the online pay-to-play RPG "Warcraft" and its spinoffs, "Warcraft" II and World of "Warcraft", based in a fantasy setting on the planet Azeroth where players have the choice of Human, Elf, Dark Elf, Orc, Gnomes, or Trolls. The game was a massive hit, becoming addictive almost overnight.
Currently there are 18 games in the Warcraft series. Including the 2014 release of a free-to-play turn-based card game named "Heartstone." This critically acclaimed game has become a fan favorite.
While not all of the games that Blizzard has released have the same cult following as "Warcraft," they are growing in popularity.
A few years after the release of the original "Warcraft" game, Blizzard released a single player action role-play hack-and-slash dungeon crawler, "Diablo." The series is a dark fantasy based around a world known as Sanctuary with character races of humans, angels, and various types of demons and monsters. Currently fans await the announcement of the 4th installment of the game.
Quickly following the release of "Diablo," in March 1998 Blizzard released a science fiction real-time strategy game named "StarCraft." The player has the choice between three different races: Humans, Zergs, and Protoss. Each race changes the player's objectives to win the game.
For the next almost 17 years Blizzard focused on expansion and sequels to these three main games . However in 2015 Blizzard released a crossover multiplayer online battle arena style game named "Heroes of The Storm." This game was another free-to-play, with in-game purchases, where two teams of five face off against each other in matches to destroy the opposing team's main 'Kings Core' structure. With 15 maps and 90 playable characters each pulled from all of Blizzard's titles, players could take on different roles that include tank, bruiser, ranged assassin, melee assassin, healer, and support. Each week the character list changes, unless the player does some in-game purchases.
Blizzard's most recent game, and one that has nothing to do with any previous titles, is "Overwatch" an online 'hero shooter' style game where two six-player teams battle to complete map-specific objectives within a set time limit. With constant new characters and maps being released it's a constantly evolving game. Each of the 32 heroes have unique backgrounds and abilities that drastically change the way a game can go. "Overwatch" is one of the most popular games for the E-Sports world.
To celebrate all these years of achievements through video games Blizzard has released a "Gaming with the Celebration Collection" which has different unlockable exclusives for each game in different packs.
But this isn't the only way that Blizzard is celebrating their anniversary. They're using their very own convention to celebrate everything Blizzard.
BlizzCon started in 2005, drawing fans to one of the best cosplay competitions and in house art portfolio critiques. Normally a paid experience, this year's BlizzCon was completely free for all due to Covid-19. The conference was held Feb. 19 - 20 on the BlizzCon website, where viewers were able to choose between six channels, each dedicated to a specific game or event, while the con was streamed across BlizzConline, Twitch, and YouTube. Content was supported in 12 languages: English with subtitles in European Spanish, French, German, Russian, Latin American Spanish, Brazilian Portuguese, Arabic, Japanese, Korean, simplified Chinese, and traditional Chinese. Featured this year was a Critical Role Diablo one-shot where cast members, including special guests Mica Burton and Carlos Luna, which will be hosted on BlizzConline's platforms as well as the Critical Role Twitch and YouTube.