Super Bowl, Super Precautions: Your Guide to the Big Game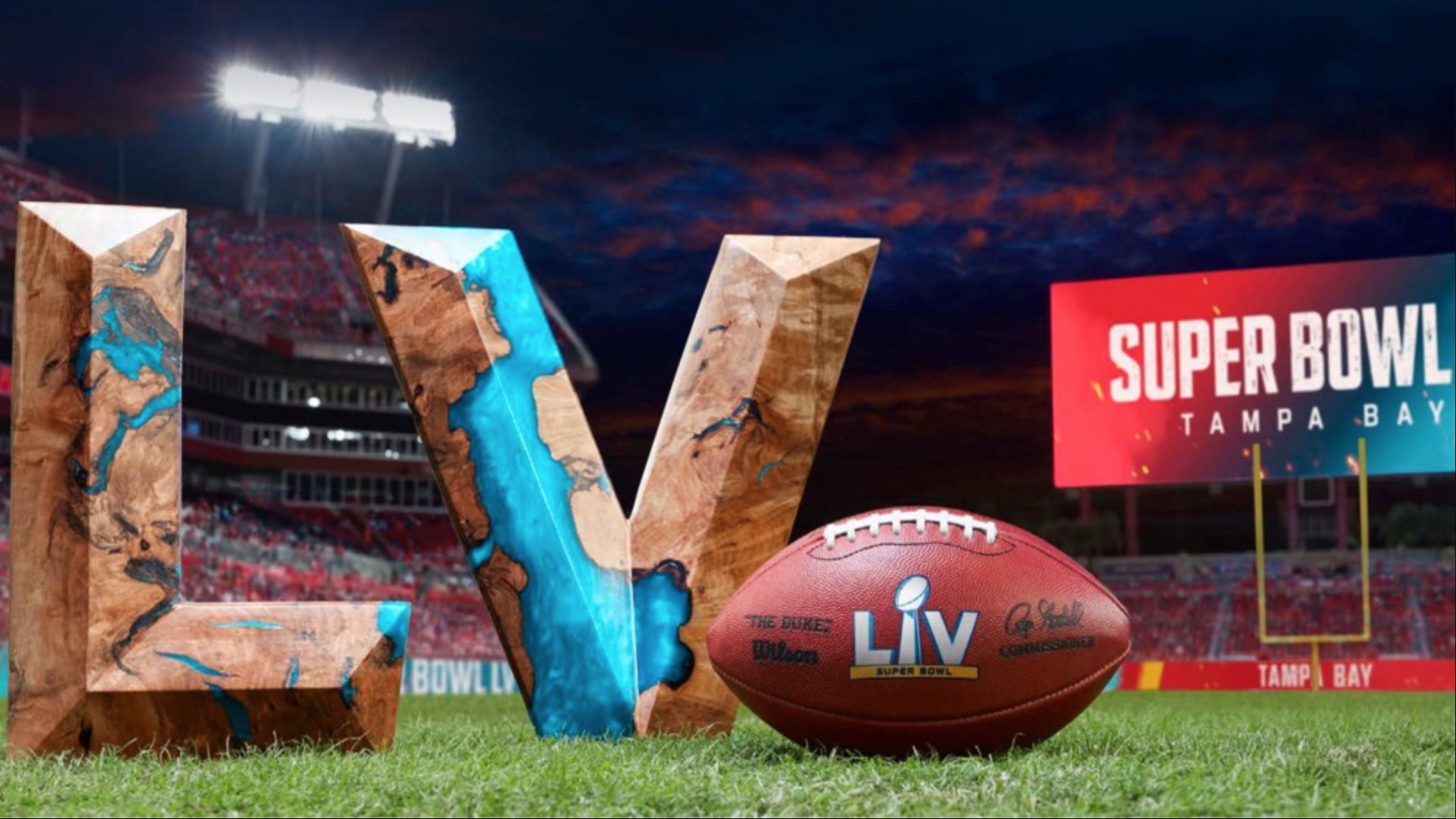 Graphic of Super Bowl LV courtesy NFLauction.com
Last year, millions of viewers tuned in to Super Bowl LIV from parties all across the world. The crowd of 62,000 roared when Patrick Mahomes and the Kansas City Chiefs took home the trophy over the San Francisco 49ers. The Chiefs won Super Bowl IV in 1970. The team embraced at the 50-yard line as confetti poured down from above. Afterward, the streets of Kansas City were flooded with overjoyed fans for the team's parade. To state the obvious, things are a lot different this year.
The NFL has seen fans in only a handful of stadiums. Players, coaches, and officials wear masks on the sidelines. Thorough testing is done for anyone who steps into a team facility or arena. As for the biggest game of them all, we will see fans. Raymond James Stadium in Tampa, Florida will allow for 22,000 of its 65,890 seats to be filled for Super Bowl LV. Vaccinated healthcare professionals will have 7,500 tickets reserved for them. The Weeknd will perform at halftime to what Jaguars fans consider an unusually large crowd.
As for the matchup…
NFC


Source: AP
Tampa Bay Buccaneers - Tom Brady has seen incredible success in his first season in Tampa with Bruce Arians and has the luxury of playing the Super Bowl in his home stadium.
The Bucs feature a top defense led by veteran Ndamukong Suh. They gave Aaron Rodgers little time to get his throw off and held RB Aaron Jones in check all game. Their offense has the best weapons in the league and will only get better if Antonio Brown is back for the big game.
AFC


Source: AP
Kansas City Chiefs - Patrick Mahomes looks to become the only QB since Tom Brady to win back-to-back Super Bowl titles. The team is incredible all around. Tyreek Hill and Travis Kelce were unstoppable against Buffalo in the AFC Championship. The Chiefs defense has bucked the stereotype of KC being one-dimensional. Pro Bowlers Tyrann Mathieu, Chris Jones, and Frank Clark are nightmares on opposing defenses.