Underappreciated Metro Detroit Charities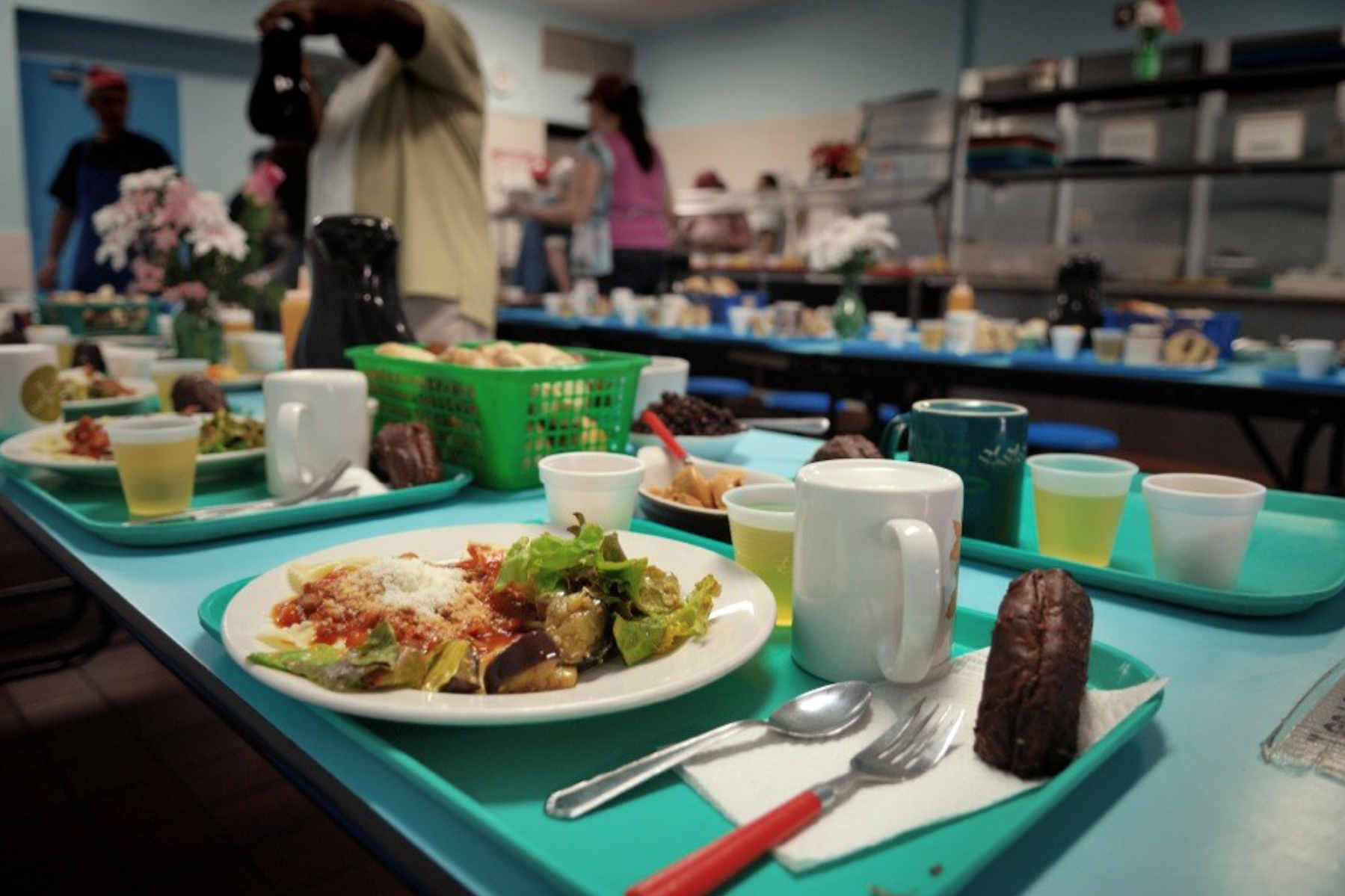 St. Leo's Soup Kitchen photo courtesy St. Leo's
The season of giving is upon us and people will often turn to charities to generously give money and supplies. However, most people give to the charities they know like Red Cross and neglect smaller, local charities. Here are some local charities to consider giving to this winter:
St Leo's Soup Kitchen
St. Leo's Soup Kitchen is a nonprofit organization providing meals, to-go bags, barber services, showers, clothing, social services, and at one point pharmaceutical services to the homeless and needy in the area. While it is named for the old church it was established in and runs from, St. Leo's is a nondenominational group. Email their director, Larmender Davis, at stleosoupkitchen@gmail.com if you would like to donate items like clothes or items on the "wish list," if you would like to volunteer.
Detroit Dog Rescue
Detroit Dog Rescue (DDR) is a no-kill animal shelter and dog rescue organization that helps between 80-120 dogs a day. DDR works closely with the City of Detroit and Detroit Animal Control. They help stray dogs found across Detroit find families to adopt them and also care for the often sick and malnourished animals. While DDR is not accepting new volunteers due to COVID-19, you can donate money, adopt, or even foster a dog for DDR. It is especially important in these cold winter months.

Photo courtesy Detroit Dog Rescue
THAW Fund
THAW works with a multitude of agencies to provide the elderly, impoverished, disabled, unemployed, and underemployed with heat and electricity during Michigan's most frigid months. The nonprofit has helped over 256,000 households in Michigan distributing an estimated $190 million since 1985. This is an often-overlooked necessity during the holiday season and is essential for anyone in the Midwest.

Grace Centers of Hope
This non-profit Christian organization is headquartered in Pontiac and is Oakland County's biggest homeless shelter. Grace Centers of Hope (GCH) welcomes anyone from any walk of life to find healing from addiction and mental illness within its walls. Their One Year Life Skills Program, open to people with a valid ID, 18 or older and children accompanied by an adult, has "helped many to obtain GEDs, become homeowners, regain custody of their children, and develop the courage to change their lives" according to GCH. They also offer a variety of programs for men, women, and children.

Michigan Veterans Foundation
Michigan Veterans Foundation (MVF) has a mission of helping homeless veterans get back on their feet and return to self-efficacy. MVF provides transitional housing, life skills and employment training, counseling, transportation, food, and clothing to those who have served. MVF is located on Grand River in the heart of Detroit and your donations can go to them through Amazon Smile or PayPal.
Photo courtesy MichiganVeteransFoundation.org