The Spoiler-Free Reason to Stream Mandalorian Seasons 1 and 2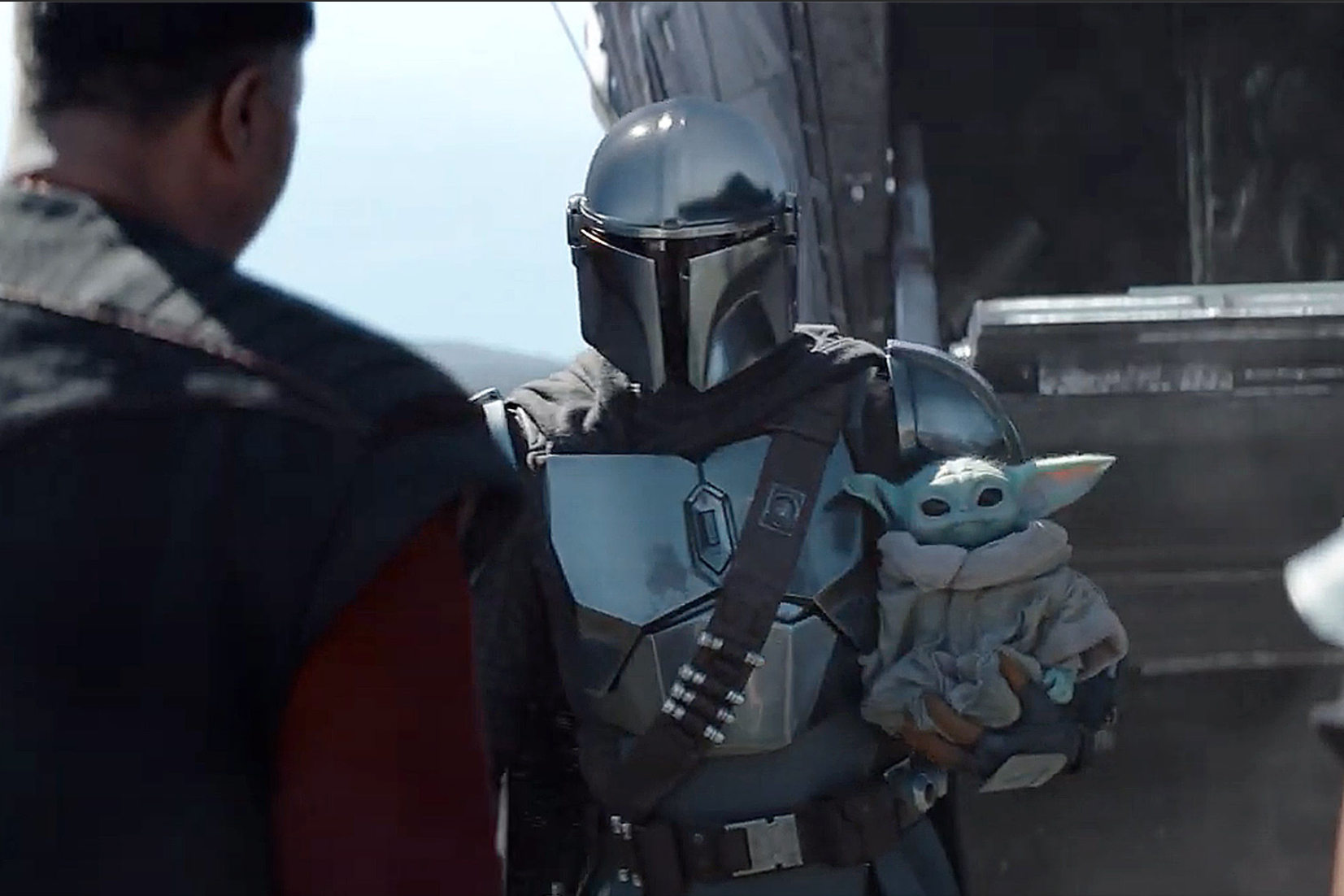 Pedro Pascal as the Mandalorian with "The Child" courtesy Disney+
Imagine everything you like about Star Wars: compelling, futuristic storylines; masterpiece soundtracks; and iconic and loveable characters. Take that and turn it into a Disney+ show. That's "The Mandalorian." "The Mandalorian" is a series set in the Star Wars universe that takes place after the dramatic fall of the Empire in Episodes 1-6 and before the establishment of the New Order as depicted in Episodes 7-9.
"Mando" is a faceless character known as Din Djarin who hunts criminals to make his living, travelling near and far across the galaxy. In the first episode, he discovers "The Child," which fans have dubbed "Baby Yoda," since he looks like a toddler version of the Jedi master who taught Luke Skywalker how to use the Force. Mando and The Child take on exploring the galaxy together while Mando fights his way past intergalactic gangsters to seek out his bounties.
The Mandalorian as a character is perfect. He maintains a level of mystique and precise skill that comes with being your friendly galactic bounty hunter. He shows his human side after befriending - well, taking pity on- an incredibly lovable 50-year-old "baby" from the same unknown alien race as Yoda.
The "Baby Yoda" character, as expected with a Disney franchise, has become a marketing sensation. As much as I hate Disney's monopoly on commercializing literally everything I like, I can't hate Baby Yoda. He adds so much to each episode and gets into his fair amount of interesting trouble along the way.
"The Mandalorian" series has so much to offer outside of the main characters. The special effects are next level. Every character looks like you're standing right in front of them wearing ultra-high-definition glasses in perfect lighting. The set design is marvelously detailed. Side characters have had so much thought put into each and every one of them. The soundtrack for Mandalorian is so good I have friends that listen to it on Spotify. There is really nothing to dislike about "Mando."
Season 1 of "Mandalorian" had rave reviews (a 92 percent on the notoriously brutal Rotten Tomatoes) and is fully out on Disney+ streaming now. Season 2 began streaming on Oct. 30, with one new episode released every Friday. So, login to your (or a friend's) Disney+ account, sit down with the whole family, and digest those holiday meals with the best pair in the universe for a guaranteed classic everyone will love.