Review of "Blood of Zeus"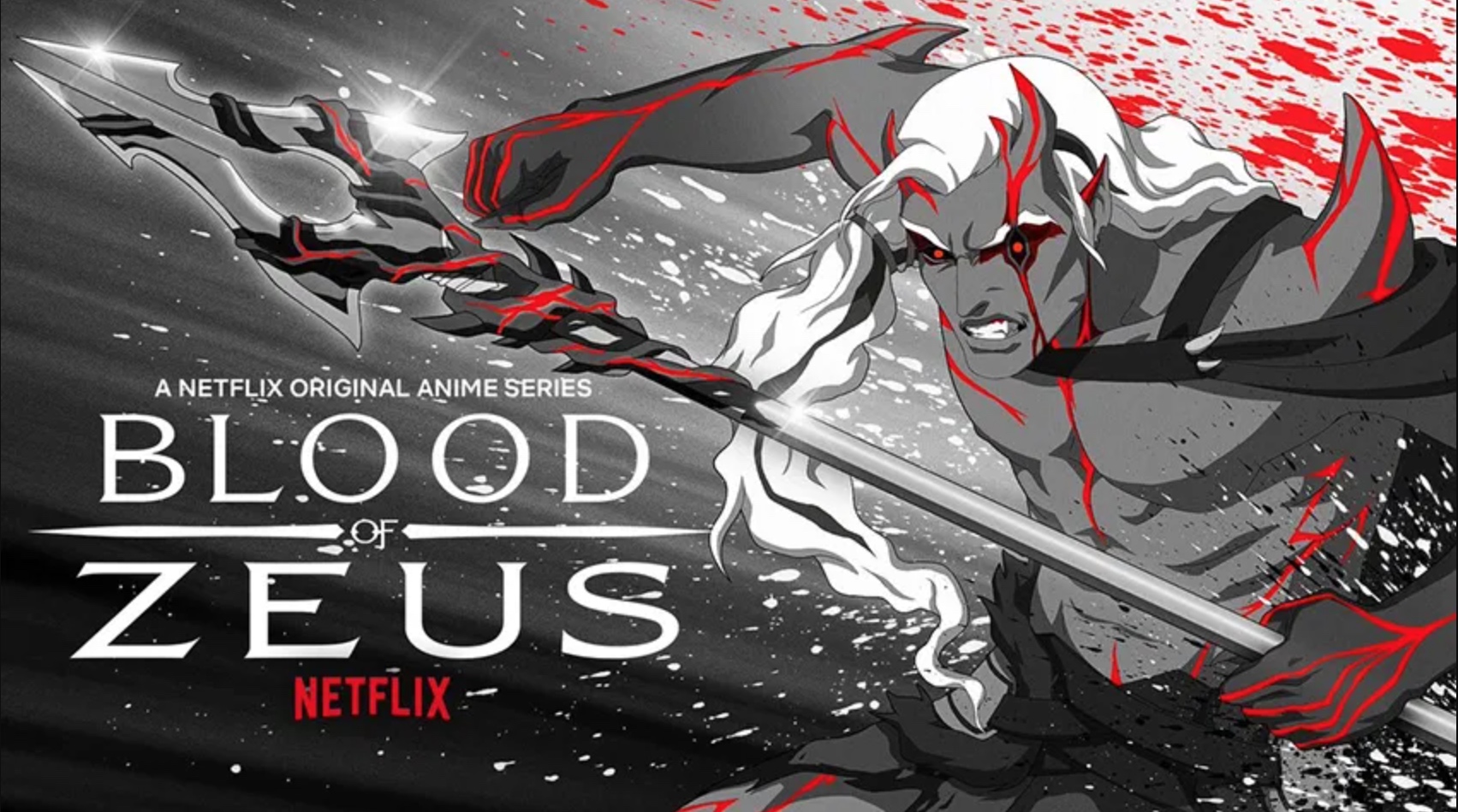 "Blood of Zeus" image courtesy Netflix
The film industry has always had an interest and expressiveness with Greek mythology. Netflix has decided to try their hands at telling these tales with the new original anime, "The Blood of Zeus."
The series is animated by the same company that Netflix used for their other anime, "Castlevania", Powerhouse Animation Studios. Among the notable voice actors are Matthew Mercer ("Overwatch", "Critical Role") who is the voice of Hermes and Jessica Henwick ("Game of Thrones", "Iron Fist") who is the voice of Alexia. Jason O'Mara (animated DC "Batman" movies) is the voice of Zeus.
The series is as bloody as is fitting with theGreek mythology it derives from. This isn't Disney. "Blood of Zeus" has a nice balance of using the ancient myths and adding modern twists. The series follows the life of Heron (voiced by Derek Phillips of "Friday Night Lights"), the demigod son born to Electra and Zeus, whose purpose is to save the world from the armies of Demons. In this series, it's a breath of fresh air to see the writers try to be true to the ancient tales.
While the storylines draw from ancient Greek tales, elements like the demons take on a more modern approach to their looks. With the Blood of Zeus being only eight episodes, and at most just under forty minutes, it's very binge worthy. The show creators, Vlas and Charly Parlapanides, have made it clear that even though "Blood of Zeus" has come out around the same time as the video game "Hades" that the two have nothing to do with each other. But it does seem like 2020 has been taken by the gods.
The first season of "Blood of Zeus" is available now on Netflix, with rumors of four more seasons planned. We'll just have to pray to the altar of Netflix to see how these characters' fates intertwine.