Metro Detroit's Best Holiday Activities During the Pandemic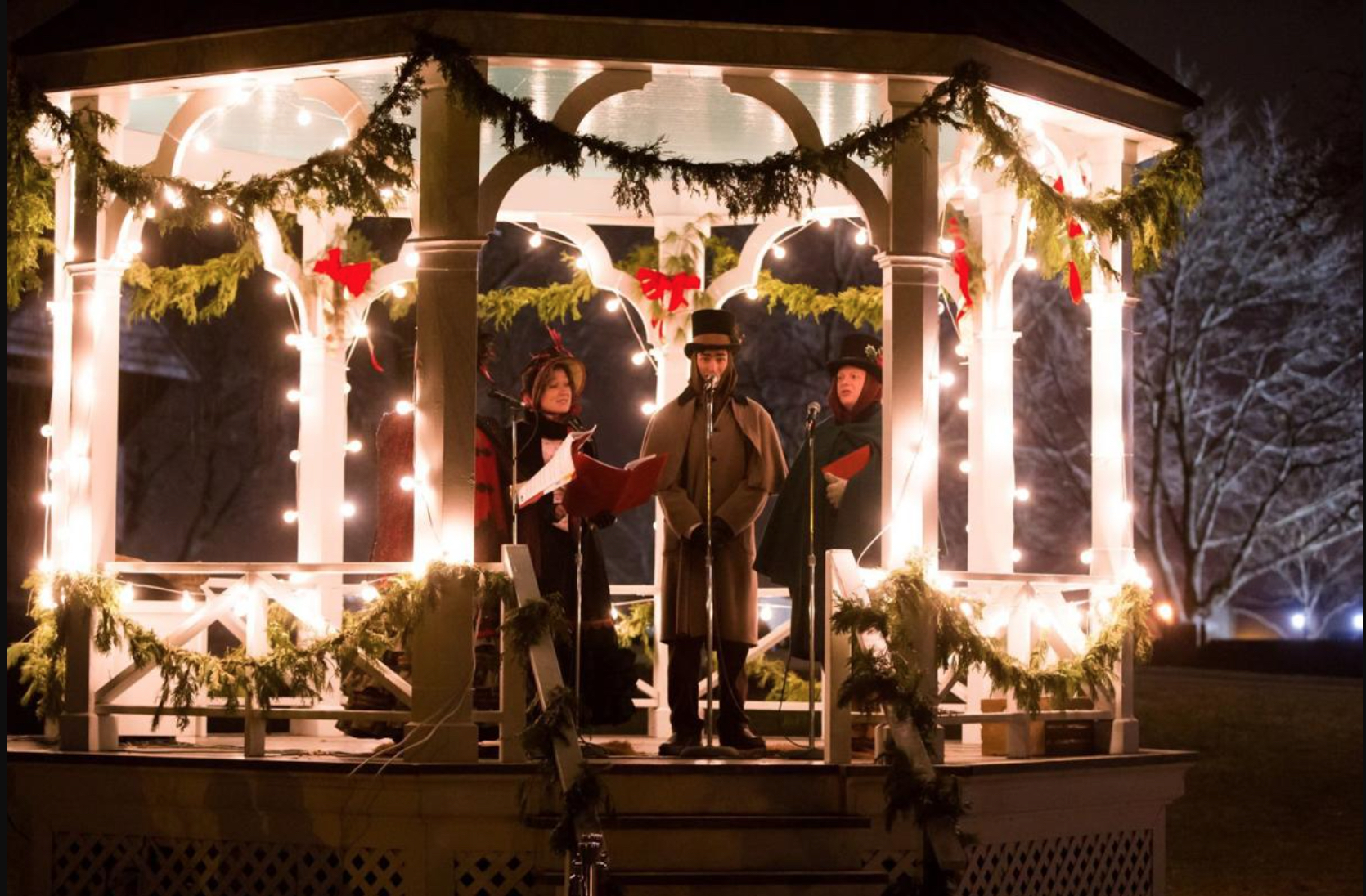 Holiday Nights at Greenfield Village, Dearborn, MI photo courtesy Kristina Sikora
Michigan is in another lockdown. The North American International Auto Show has permanently moved to the summer. This leaves many Metro Detroiters without their favorite winter traditions, but there's so much more to be done in Southeast Michigan's frigid months, even during a global pandemic. Here are Metro Detroit's best holiday activities, ordered by distance from Henry Ford College's campus.
Greenfield Village's Holiday Nights
$30 for general admission, $22.50 for children (ages 5-12), $27 for seniors (62+) - non member rates
6-minute drive, 2.9 miles from HFC
Source: Greenfield Village
Many beloved traditions at Holiday Nights have been eliminated due to COVID-19, however, visitors can still see a multitude of holiday-themed demonstrations, listen to carolers and live music, see Santa and his reindeer, and ride for free on the village's historic carousel. After, visitors can tour the rustic grounds decorated in the spirit of the season and purchase Christmas trees and greens to complement their own households.
Greenfield Village is only a few streets from Dearborn's Wagner Place, a two-block district of boutique shops and restaurants that are an experience in themselves. I recommend the Lamb Haneeth from Sheeba Restaurant across the street from Wagner. The dish contains tender, slow-roasted lamb on a bed of wonderfully-spiced Yemeni rice and is sure to please.
Detroit Institute of Arts
Free for residents of Wayne, Oakland, and Macomb Counties
(Tickets must be reserved in advance)
15-minute drive, 9.9 miles from HFC

Source: Detroit Institute of Arts
I know what you're thinking: another basic Detroit winter activities list that's 90 percent museums and 10 percent hot cocoa spots. Regardless, the DIA needs to be included. The museum contains a plethora of detailed art by internationally-renowned creators like Frida Khalo, Diego Rivera, and Pablo Picasso. Even if you've gone before, it's worth swinging back in to keep toasty and admire truly world-class art at no cost.
The Rink at Campus Martius
$11 for admission, $5 for skate rental
18 min, 11.7 miles from HFC

Source: Steve Koss
This iconic ice skating rink is located in the center of Downtown Detroit. Some more recent additions will not be a part of the Motor City tradition. There are no boutique igloos or their indoor lodge to relax and play giant Scrabble. But, the rink's experience is still amazing and makes for a great winter night and some even better photo-ops.
Lafayette Coney Island is across the street from the park and has the best Coneys in the city, but those looking for Halal-friendly options can look no further than Avalon Bakery on Woodward just a block away from Campus Martius. It has a large assortment of delicious baked goods and warm drinks to refresh after ice skating.
Detroit Zoo's Wild Lights
$15-20 per ticket, $8 for parking
23-minute drive, 17.1 miles from HFC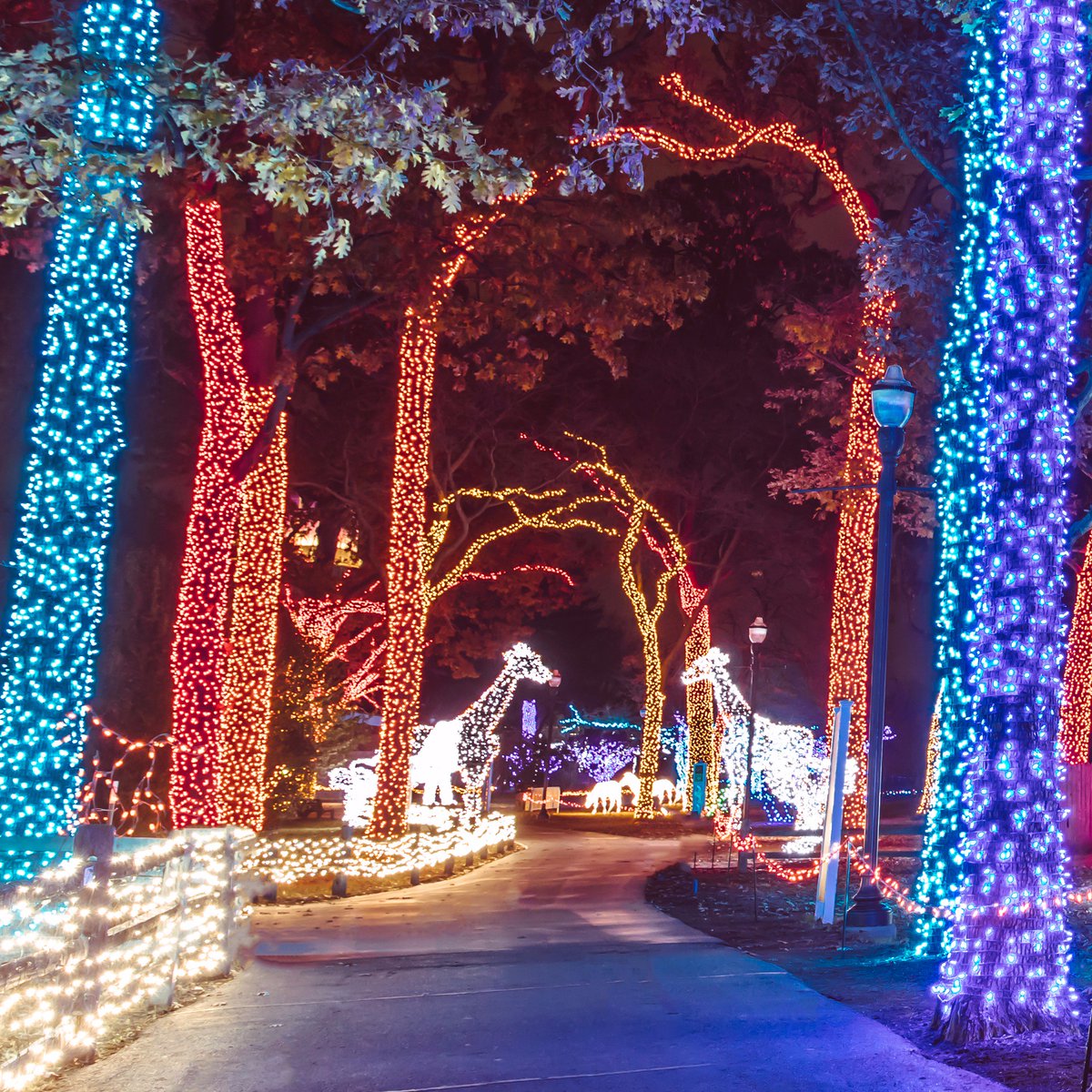 Source: Detroit Zoo
Detroit Zoo's annual walking festival on its sprawling grounds includes some 280 sculptures. The nightly capacity of the festival might be cut in half, but there have been no compromises made on the dazzling presentation. It's a moderate drive and could cost around $90 for a family of four, however, the unique festival is a must-see.
The Zoo is a few blocks away from Downtown Royal Oak, home to one of my favorite restaurants: Vera Asian. The Halal fast-casual restaurant specializes in customizable noodle dishes but also serves up familiar Chinese-American food like General Tso's Chicken and orange chicken as well as some of the best sushi in the Metro area.
Rochester's Winter Lights
Free
48-minute drive, 32.3 miles from HFC

Source: Twenty Two North Photography
Beginning Nov. 23, downtown Rochester's Main Street will glow with vibrant colors in the city's iconic Big Bright Light Show. While it's quite the drive for those at HFC, the city is absolutely stunning and worth the commute. I recommend stopping at Sanders Chocolate and Ice Cream Shoppe at 436 South Main Street and indulging in some of their Bumpy Cake Ice Cream. The cold confection might seem strange to enjoy on a night where the wind chill might equal the temperature of the ice cream itself, but I guarantee it's worth it.
Regardless of which activity you choose or even if you create a new tradition of your own, make sure to get out and enjoy Michigan's iconic winter season.