Detroit Music Festivals during the Pandemic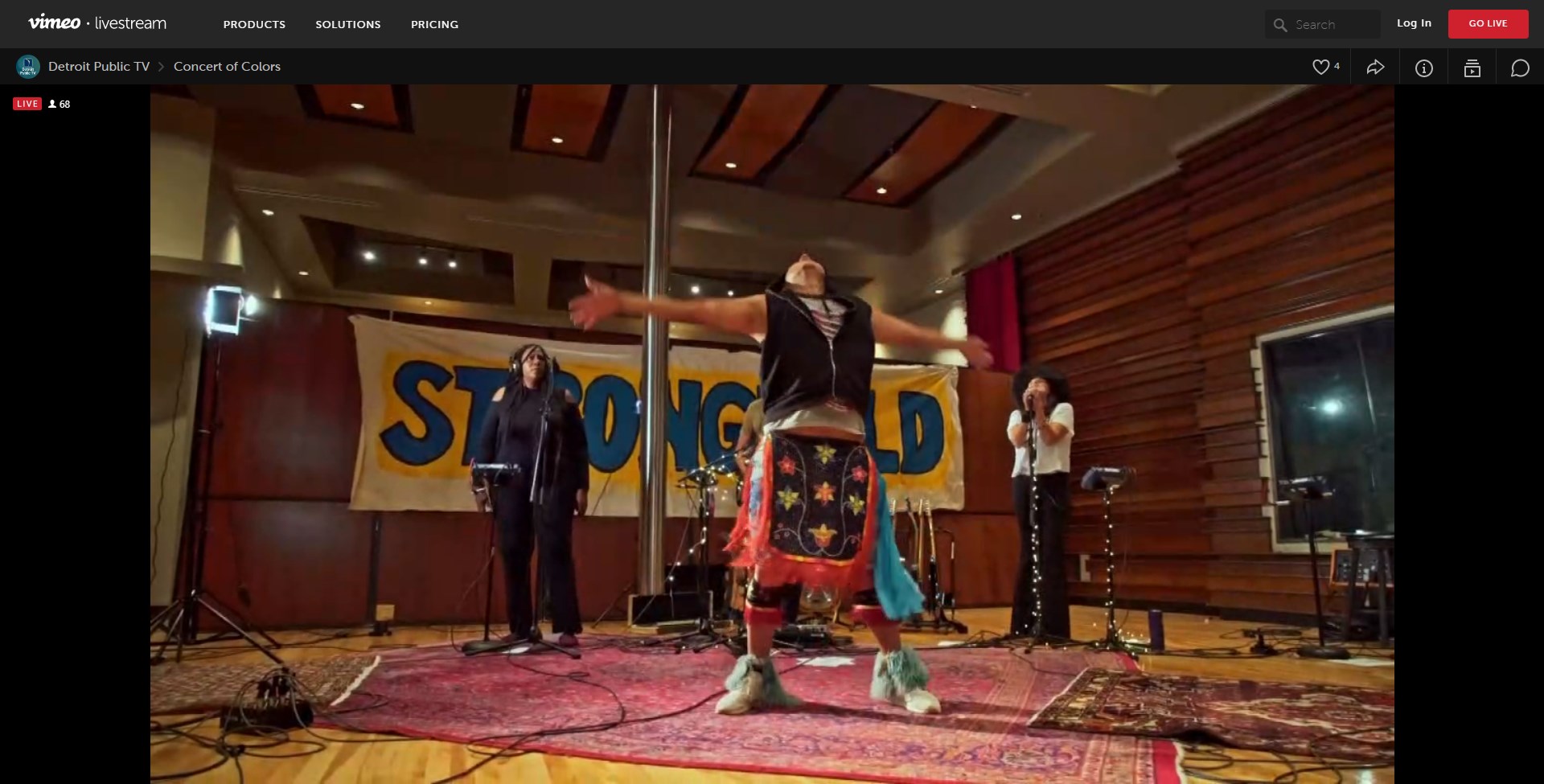 Screenshot of Digging Roots performing at Concert of Colors on PBS, Oct. 8, 2020
Chances are the concert you've been dying to go to this year has been canceled or postponed to a later date.
Some bands or even whole festivals have opted not to leave their fans in the dark and host some concerts online. Whether it's in a bedroom, studio, or venue stage these online concerts have found a way to bring people together and make things during this difficult time a little bit brighter. Although it's not the same feeling or atmosphere of a normal concert it's still uplifting to experience during these tough times.
The Detroit Jazz Festival recently held all their shows as normally scheduled - but online. The festival was held from September 4-7 live from the four different stages at the Detroit Marriott at the Renaissance Center. Performances were closed off to the public and had no audience, so they were only viewable online or on the city's new Arts and Entertainment Channel. Shows were not re-broadcast so it really felt like a live experience.
Concert of Colors, another large Detroit festival, was coming up soon after. In the beginning, Ismael Ahmed, founder of the event, struggled to figure out how to host Concert of Colors with COVID-19 lockdowns still in effect. "We rejected the idea of streaming because frankly a lot of the streaming that goes on is not well done and often the numbers of people who watch is fairly small," Ahmed said in an interview with WDET. "But then Larry Baranski at the Detroit Institute of Arts, made a suggestion and that was that we can turn the film theater at the DIA into a sounds stage and literally shoot the Concert of Colors and broadcast it on television and public radio."
"And we were on!" Ahmed exclaimed. Detroit's Concert of Colors, the largest free world music and diversity festival in the Midwest, was broadcasted online from October 6 through October 11 from the stage of the DIA. All shows were pre-recorded and aired through Detroit Public TV, WDET 101.9 FM, Science Gallery Detroit, and live streamed through Vimeo. Performances on Vimeo are available to watch via the DPTV Vimeo channel.
Concert of Colors opened on October 6 with an informative forum on race and community culture hosted at the Arab American Museum in Dearborn. Ismael Ahmed was a keynote speaker at the forum and talked about his experiences and how music has been used to tackle difficult issues.
The following five days featured amazing performances of music from around the world with a variety of Detroit bands. The lineup included Alina Morr & Fuego - a latin jazz group, Sean Blackman - Balkan Detroit jazz/funk, Digging Roots - Indigious Canadian root group, and Xiao Dong Wei - avant garde Chinese erhu player.
Detroit's Concert of Colors continues its 28th year as one of the area's largest free festivals rich with history, culture, and community.