Robin's Wish: Revealing a Hidden Disease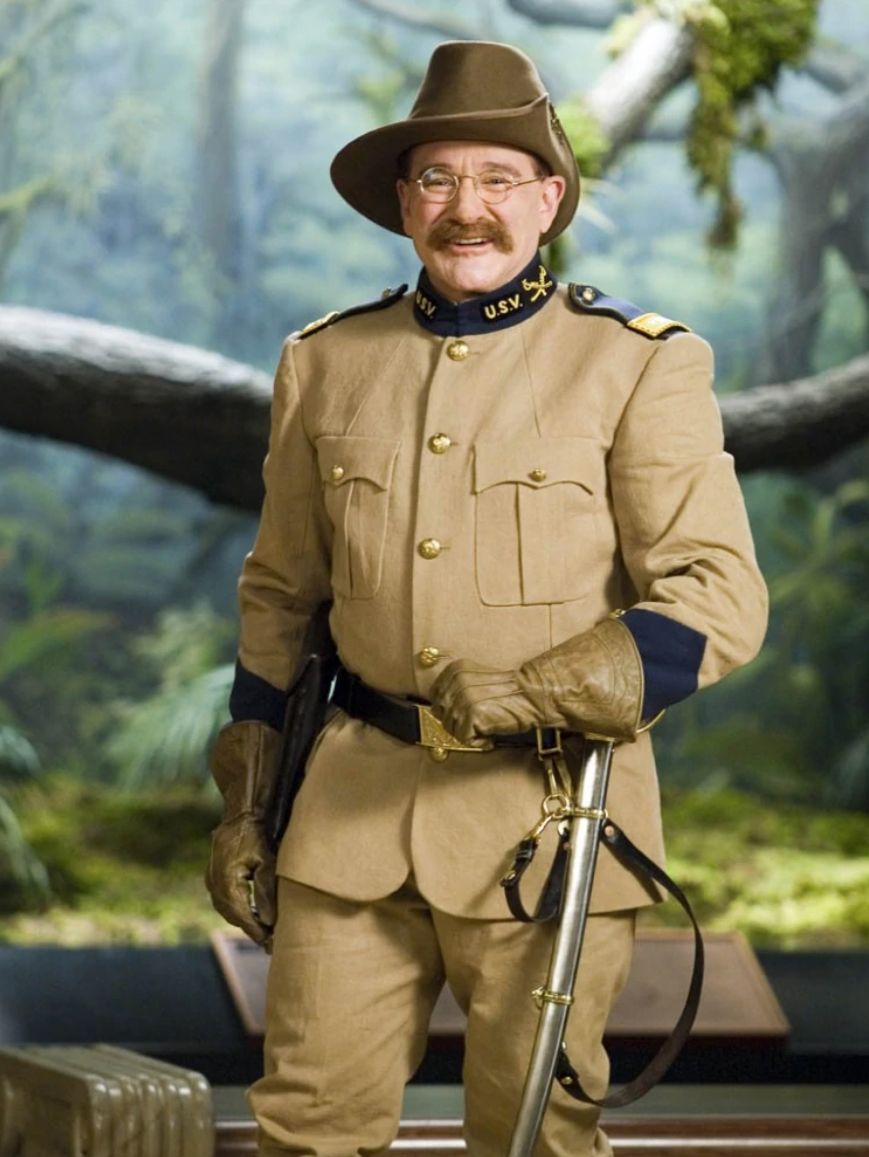 Photo credit: Robin Williams as President Theodore Roosevelt in "Night at the Museum Secret of the Tomb" in final film appearance before his death in 2014 courtesy 20th Century Fox.
Robin Williams, the legend and master of improv, took his own life in 2014, after years battling a hidden disease. Released this month by Vertical Entertainment, the documentary, "Robin's Wish," pays tribute to the comedian and Oscar-winning actor, and reveals Robin Williams was suffering from Lewy Body Dementia (LBD).
For about two years before his death, he was dealing with LBD symptoms he had no idea why he had or where they came from. He eventually was misdiagnosed with Parkinson's. In October 2014, two months after his death, Susan Schneider, Williams's widow, informed the public that her husband had LBD, which had spread all over his brain. In an editorial in the journal, "Neurology," Schneider called the disease, "the terrorist inside my husband's brain." According to the Mayo Clinic, LBD "is the second most common type of progressive dementia after Alzheimer's. Protein deposits, called Lewy bodies, develop in nerve cells in the brain regions involved in thinking, memory and movement (motor control). The disease is very progressive and irreversible. LBD is potentially a deadly disease.
In "Robin's Wish," friends of Williams as well as his widow and neighbors share their own reminiscences. About ten minutes into the documentary, his fellow comedians start recalling Williams' mind-blowing comedy improvs. Comedian Rick Overton says, "When you are playing with Williams, you're not known for how you beat him. You're known for how you just barely keep up with him.
Williams was also a brilliant actor. Stanley Wilson, former Juilliard schoolmate, mentions how "Dead Poets Society" almost didn't happen because writer, Tim Schulman, wanted Williams to deliver a word by word performance of the script. Schulman sought Wilson's advice in which he told him to "involve Williams in the creative process. And at least give him a voice and choosing the director." The movie then ended up winning an Oscar for best original screenplay earning Williams his first Oscar nomination. He would win best supporting actor for his outstanding performance in "Good Will Hunting."
While the documentary highlights Williams's career and life, it was made to raise awareness of LBD. Williams knew there was something wrong with him other than Parkinson's. Alas, he died not knowing what was happening to him. Schneider recalls him asking her if he had Alzheimer's, schizophrenia, or dementia. Schneider also recalls Williams telling her that he wanted to "reboot his brain." When he was filming "Night at the Museum: Secret of the Tomb," he called Schneider over the phone as he had a panic attack. Schneider says, "He could not calm himself down. He's having such a struggle remembering just one line." His morale, joy and the spark he always had were gone at this point.
Being misdiagnosed is an experience I have had. Eventually, I was correctly diagnosed with Multiple Sclerosis. When I watched "Robin's Wish," I could not help but think how many other people have been misdiagnosed? I got lucky to eventually get to know what was happening to me early enough to start to get proper medical care, but not everyone is. Before I was properly diagnosed, I knew there was something wrong with me, but doctors did not believe me at first.
Director of NIH's National Institute of Neurological Disorders and Stroke, Dr. Walter J. Koroshetz, clarifies in the documentary how people think of neuroscience and psychology as two separate things when they are all connected to how the brain circuits work. Dr. Bruce Miller who's the director of the Memory and Aging Center at UCSF and a Distinguished Professor of Neurology then points out how it's hard for societies to confront this due to the different mindsets we have about psychiatric disease. He states, "There's not a realization that the chemical changes in the brain are responsible for the psychiatric symptoms." Until we hit late stages or serious attacks from our own bodies, symptoms are mostly invisible to everyone. We look just as healthy as the next person.
"Robin's Wish" director Shawn Levy says in the documentary, "It no longer feels loyal to be silent about it, but maybe more loyal to share without shame," because no one should ever be ashamed or judged for their illnesses.
"Robin's Wish" is available on Amazon Prime, Google Play, iTunes, and Vudu.