The Disappearance of Sports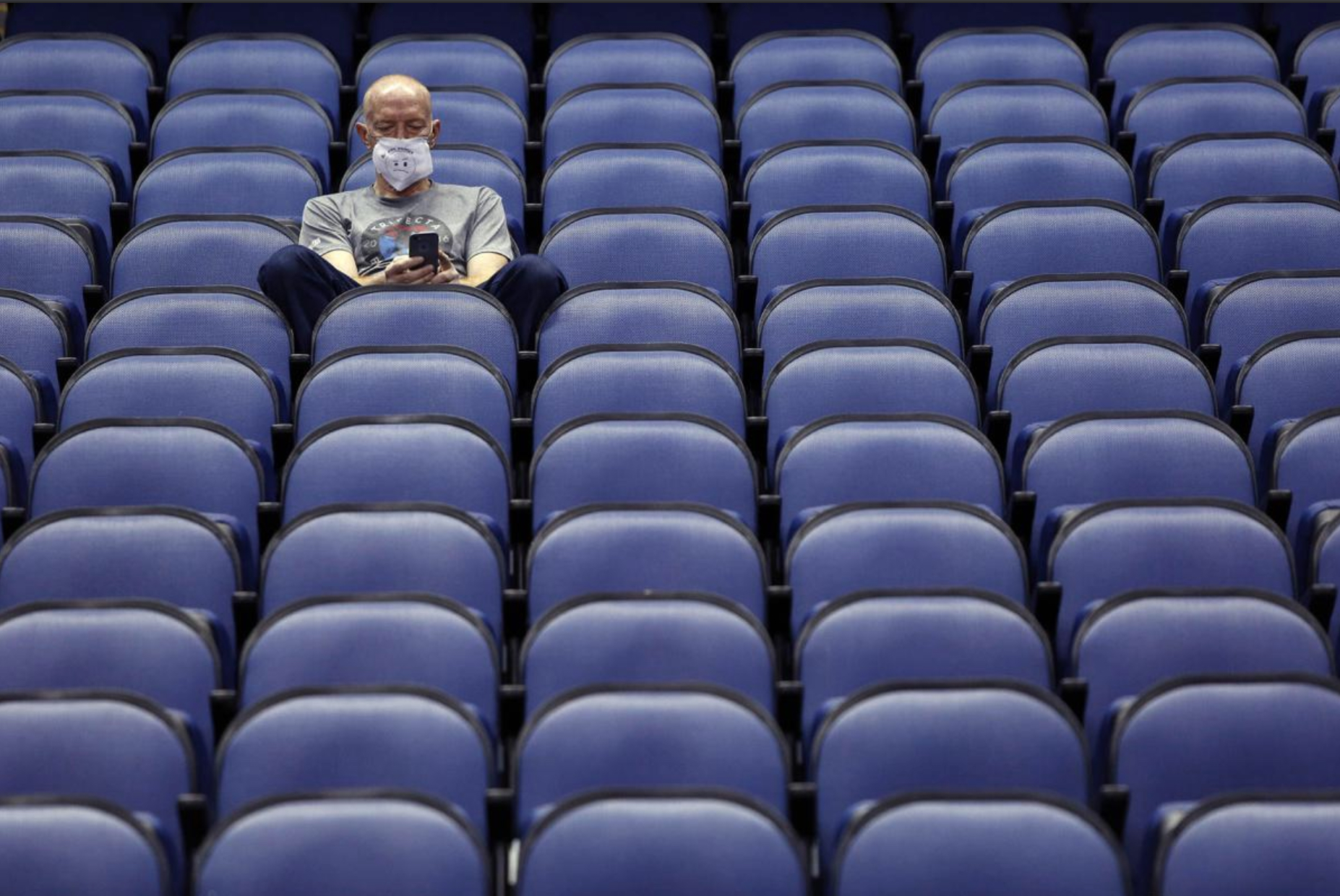 Mike Lemcke, from Richmond, Va., sits in an empty stadium | Ben McKeown - Associated Press
As everyone is aware, the coronavirus has affected everyone's lives, all in different ways. For many athletes, this has meant the end of their season even before it began. The athletes that were affected at Henry Ford College by the closing of all schools include those who play baseball, softball, soccer, and golf. For many of the returning players, this was the last season that they were going to be able to participate in the sport that they have been dedicated to for years.
After the week of March 9, Henry Ford College President Russell Kavalhuna came to the decision that the school would stop face to face classes for the following week, and then the college would reassess after the week was over. After the reassessment and watching many other colleges around the nation close, President Kavalhuna came to the decision that the college would be closed for face-to-face classes for the rest of the semester and through the summer. For many athletes, the closure of school had them wondering if they would ever be able to participate in their favorite sport again. For those student athletes who are sophomores and are transferring from HFC to another college, they will never get their final season back.
Jaclyn Clark, a sophomore on the women's softball team at HFC, was devastated by the cancellation of the rest of her team's season. "Even though we are being granted another year of eligibility, that doesn't mean that some of us can come back because we already took the maximum amount of classes we can take, and are going to another school," Clark said. She explained how the team was going to prove everyone in their conference wrong and become the championship team that they knew they could become. Despite the disappointment, Clark said, "We all had a great time in Myrtle Beach, and I'm glad that my last game was spent with my best friends."
Alana Jones, a golfer for Henry Ford College, said the virus is greatly affecting her as well. She explains that her season normally would have started around this time, so she was not able to compete in any rounds as a team. "Personally, I play in the summer tournaments on my own, so the virus will affect me a lot, but I am still practicing at home," Jones said. Last season, Jone finished 38th out of 127 golfers at the NJCAA Women's National Championship. Even though Jones will not be able to finish her season, she said that she will be staying at Henry Ford College for another year to finish her associate's degree in the summer and then will be transferring to a university.
Many athletes hope that the "Stay at Home" order might be lifted in time to have a last game to get some closure.