Your Silence Will Not Protect You: A Watershed Moment in the #MeToo Movement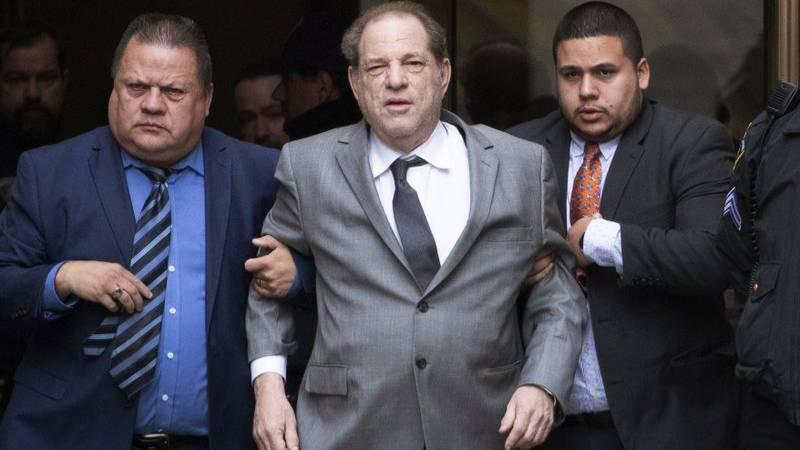 Image courtesy of Whec TV
Harvey Weinstein, at age 67, was sentenced on March 11, to 23 years in prison for a criminal sexual act in the first degree and rape in the third degree in New York. Former co-founder of the Miramax company and movie producer, Weinstein finally received his well-deserved punishment. He left his precious affluent lifestyle and is now serving time behind bars after harassing women in Hollywood for decades. Weinstein was executive producer for various notable movies such as "Shakespeare in Love," "The Lord of the Rings," and "Good Will Hunting." As a powerful man in the industry, Weinstein managed to escape justice until now.
His impact on the industry made it easy for him to exploit established actors as well as aspiring ones. Actress Gwyneth Paltrow who played Viola in the Oscar winning "Shakespeare in Love" explained to The New York Times how Weinstein sexually harassed her. Paltrow recalls Weinstein placing his hands on hers to suggest she give him a massage in his bedroom. She said in one interview, "I was a kid, I was signed up, I was petrified." Tomi-Ann Roberts who was a waitress in New York in 1984 told The New York Times how Weinstein invited her to his apartment to discuss a film he was producing with his brother. When Roberts went to his place, Weinstein was completely naked in a bathtub. Weinstein told her she would give a better audition for the role if she was naked in front of him, since the film included some nude scenes. Roberts managed to get out of this horrible situation but felt manipulated afterward. She said, "I was nobody! How had I ever thought otherwise?" Roberts is now a psychology professor at Colorado College. For many years Weinstein would sexually harass women by first having a professional meeting with them and then find an excuse to invite them to his apartment. Oscar-winning actresses Angelina Jolie, Reese Witherspoon and Kate Winslet were among the women who publicly spoke out against Weinstein.
Weinstein's repeated harassment of women was an industry secret inside Hollywood. Weinstein's lawyer, Donna Rotunno, argued that those women had consented to having sex with Weinstein and then kept close relationships with the producer. Thankfully, the jurors believed the women courageous enough to testify against Weinstein. The fact that women may have kept a close relationship with the producer doesn't discredit the fact that they were raped and sexually abused by him.
Rotunno's defense strategy and Weinstein's conviction has exposed how Hollywood is built around a male-dominated culture. Not only are there not enough women in the business but also most of the powerful positions are taken by men. Some might argue that there are women who sexually abuse men as well. This definitely is true, but the percentage is far lower. Given how competitive the industry is, the culture promotes the idea that a sexual favor can transform an aspiring actress to a star. When the public judges those actresses that they had the option to say no, they are absolutely wrong. It is too easy to say the women had the choice to say no when they really didn't have a choice at all.
Harvey Weinstein's conviction is a watershed moment for the #MeToo movement in and outside of the film industry. Hollywood has been forced to face the fact that it has built a culture that allowed sexual harassment to thrive. This isn't only about Harvey Weinstein and his victims but about the ongoing need to speak out against all the predatory people in Hollywood and beyond. Actress Emma Thompson said in a BBC interview in support of the #MeToo Movement, "This is a moment when we can say to men and women, open your eyes and open your mouths and say something."