Addressing Food Challenges at HFC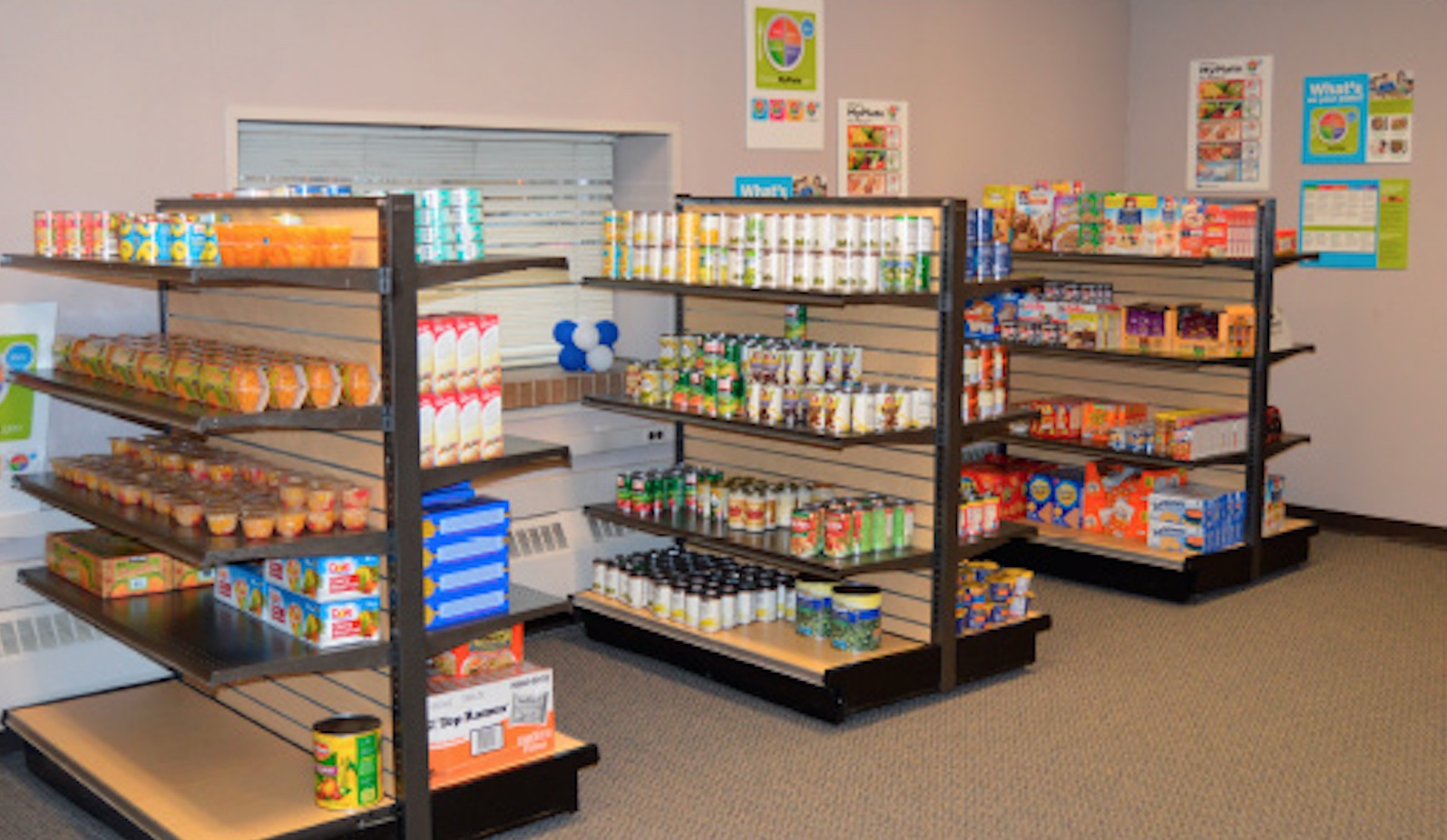 In early March, the Henry Ford College Hawks' Nest food pantry reduced the number of times per month students could receive food. To ensure all students can receive some help, the pantry has reduced the number of times one can visit from four times per month to two times per month.
The Hawks' Nest food pantry was opened in 2016 with the intention to help provide students with supplemental food assistance.
According to the Hope Center for College, Community and Justice, approximately 42 percent of respondents attending a two-year institution faced "food insecurity" at some point, with 17 percent facing "low" security and 25 percent facing "very low" security.
As outlined by the United States Department of Agriculture, "food insecurity" can range from "reports of reduced quality, variety, or desirability of diet" to "reports of multiple indications of disrupted eating patterns and reduced food intake."
Mandy Earl, who oversees the Hawks' Nest, said that demand has simply outpaced supply.
"In the last year, we've really grown." Earl said. "We're running out of food."
On average, the pantry receives about 70 - 80 visits per week, and between 150 - 200 students per semester. In the Fall 2019 semester, 270 students visited a total of 930 times.
Earl points out that the new limit is actually not unusual; the majority of two-year institutions offer assistance two times per month.
Of the changes, Vice President of Student Affairs Dr. Daniel Herbst said, "Sometimes when demand outpaces supply, you have to make very tough choices."
The pantry relies entirely on donations from individuals or organizations, and the amount of donations the Hawks' Nest receives has not been able to keep up with demand.
"The college does support the food pantry, but we only support it through whatever funds are donated and whatever food is donated," Vice President of Student Affairs Dr. Daniel Herbst said. "There is no line item budget for the food pantry."
Dr. Herbst strongly encourages students who have better means to do what they can to support their fellow students.
"Prior to being retention issues, these are human issues," Dr. Herbst said. "I would encourage students to donate if they can."
In addition to the inability to meet demand, both Earl and Dr. Herbst pointed out that the Hawks' Nest was never meant to be used as the main place a student receives food.
"The food pantry was set up to be a supplement for food," Dr. Herbst said, "not as being the sole source."
"I want every student to be successful here," Dr. Herbst added.
HFC Sociology instructor Dr. Kalvin DaRonne Harvell says that it's important that the college makes sure "people know where the resources are."
Dr. Harvell runs a separate food pantry, partnered with the Hawks' Nest, through the Black Male and QUEENS Focus Group (BMQFG), an on-campus organization that promotes student retention and success.
"I think this college is working to address some of the challenges that students are having," Dr. Harvell said. "To actually eliminate the challenges is a structural problem. The structure of society is not doing enough, which means that the college is not getting enough resources to make sure that people are not going to have these challenges."
In addition to offering a food pantry, the BMQFG provides students with educational tools, information about transferring, trips to four-year institutions, an in-house computer lab, a quiet place to study and more.
To try to increase donations, the Hawks' Nest regularly hosts food drives, contests, and networks with outside organizations.
Following concerns regarding the spread of COVID-19 and the state-wide "Stay Home, Stay Safe" order, the Hawks' Nest will be closed for the remainder of the semester. Students are encouraged to visit http://pantrynet.org/default.asp to locate a food pantry near them.