Remastered and Rebooted Games vs. Originals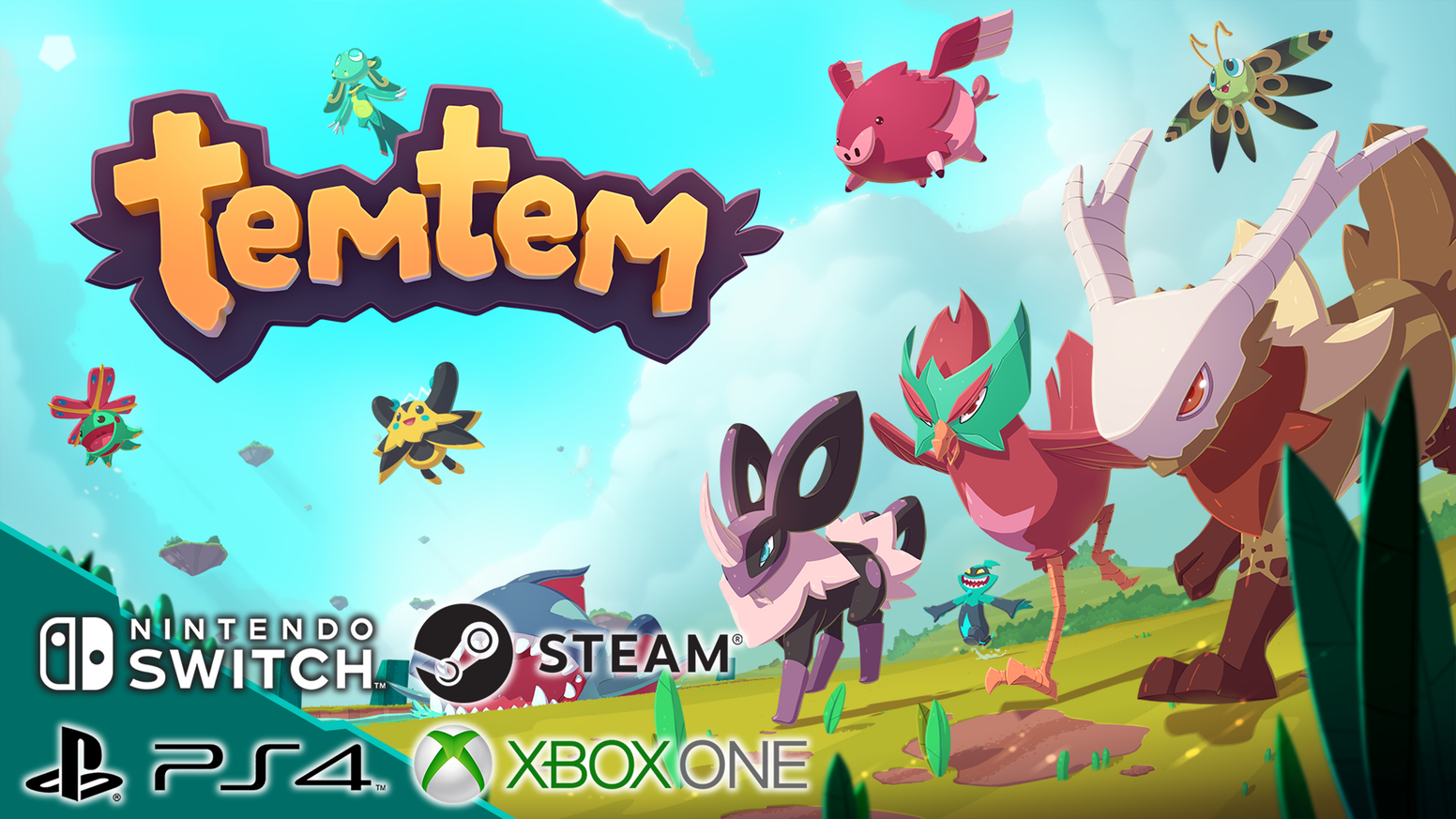 "Temtem" promo image | Courtesy of Crema
A huge list of games are lined up for this year, making it a very exciting time for the gaming community. But this year is also filled with remakes and remastering, from the much anticipated Final Fantasy 7 Remake, Resident Evil 3 Remastering, and the Doom Eternal reboot. And tucked in between these games are lovely gems of inspiration from Indie developers, such as TemTem and Ori and The Will of The Wisps.
The difference between remastering and rebooting is a reboot is retelling the story in an 'updated' way, and most if not all the time to work on a better gaming system with better graphics. Remastering of a game is often just a re-release of a game that has minimum changes made to it. Reboots are games that have drastically changed more than just characters and feel of a game, but changing basically everything else about it, often trying to reinvigorate a series, such as with DMC: Devil May Cry and Devil May Cry 5. These reboots might not always work well. Remastering a game isn't just made to improve the graphics of an old favorite . A lot of times there are additional changes made to game play and story lines.
Resident Evil, a zombie horror franchise made by developer Capcom, is a series that frequently releases remakes and remasters of their older, more rudimentary games. For example, their first self titled game, released for the Playstation in 1996, was remade for the Gamecube in 2002 with heightened graphics and more polished animations. This remake was then remastered for later consoles in 2013, updating its presentation with high definition, something that was unavailable during its initial release. Fans of the series were pleased with the results, as the changes in the remake were not significant enough to classify it as an entirely new and alien experience. The changes were fine tuned just right to appeal to classic fans and newcomers who found the original to be outdated and sluggish. This was a trend that Capcom managed to stick with for most of the franchise's lifespan, following a safe and relatively easy formula that was low-risk and high-gain.
This changed, however, in 2019, when Capcom released a remake of Resident Evil 2, originally released in 1998. While the original game implemented still camera angles and rigid tank controls, the remake opted for a third person perspective, something that was unheard of in the early Resident Evil titles. What seems like a small change completely reinvents the game's experience. While the original relied on pre-rendered environments due to the general lack of interaction the player would have with them, the remake had to completely construct the game's surroundings from the ground up, allowing the player to visualize elements which simply were not around at the time due to graphical limitations. Said limitations make the original look incredibly outdated by today's standards, which helped decrease its popularity as time went on. In contrast, the remake has received much acclaim for its visuals, as Capcom utilized their own unique graphics engine created in 2017. This graphical change also applies to RE2's in game cut-scenes, which flow beautifully in comparison to the low quality of the 1998 release. Cinematic nuances have been added to the games story, as the visuals of the original hindered the script and made it straightforward in nature. Now with enhanced facial animations, players can relish in the more script heavy story.
Remaking Resident Evil 2 led to a heightened resurgence in the franchise. Its combined use of old-school survival horror atmosphere and modern day gameplay made it one of Capcom's best selling titles. Fans of the original lauded the game for its faithfulness and authenticity, while newcomers considered the experience to be just as good, if not better than current day horror games. Due to the remake's success, Capcom has revealed that a remake for the third entry in the series, Nemesis, will be released in March, following the same formula as Resident Evil 2.
Beloved franchise Devil May Cry is a series developed by Capcom and Ninja Theory. First released in 2001, it is an action-adventure game with a focus on combo attacks to boost a style ranking. It had four series dedicated to its main storyline, following the story of twin half-demon brothers Dante, a demon-hunter, and Virgil, an antagonistic character. However after the fourth release and a remastered release of the first three games, Capcom decided that they wanted to completely reboot the series. First in what was supposed to be a new series, was DMC: Devil May Cry, released in 2013.
DMC: Devil May Cry still follows brothers Dante and Virgil, but now instead of half-demons, they are now Nephilim, a half-angel, half-demon. The game play is still based around the combo-action-adventure styled of game play like the previous games, which is still fun. But now there is more of a sexualized, politically fueled, background to this reboot. Changes made from the original play mechanics that made it frustrating. This is a prime example of where a reboot can fall flat, but it did lead to another attempt to bring back the Devil May Cry series with the release of Devil May Cry 5.
Devil May Cry 5 picks up where the original game series left off, completely negating everything about the reboot. It takes place five years after the fourth game, and has a nonlinear storyline that is shown through three character perspectives with vastly different playstyles for each section. And while it stays true to the game play style, it brings in new fun machines such as with V's familiars, having you balance back between three other characters beside yourself. There is also the fact that they brought back taunts, something that DMC had removed, letting you boost your style ranking, while having a little laugh during combat scenes. It has truly revived the Devil May Cry series. Both DMC: Devil May Cry and Devil May Cry 5 are on Xbox One, PS4, and PC.
But these reboots and remastering can get a little old for some people. Luckily there are some other options for people who are looking at something different from the remakes and reboots, remastering, and sequels that are coming out. For something different just look to independent games, made by smaller game companies, such as Crema and Nomada Studio. Crema's Temtem works on a creature-collection idea like that of Pokémon, or Nomada Studio's Gris, where a there are no fighting but a journey to discover yourself and the world without the use of anything a normal game has now-a-days. Small developers are willing to take risks that can be a welcome breath of fresh air to the world of rehashing that big named companies have fallen into.
Temtem is "a massively multiplayer creature collection adventure" game where you play through the six islands of Airborne Archipelago. Pick a partner Temtem and build your team to beat the eight dojo leaders in order to become the best Temtem tamer. Temtem is unique in that you'll be able to see and interact with other tamers who are playing around you in real-time while you fight Temtem and complete your story mode. The Pokemon inspired game brings a new and exciting edge to creature collection games. The MMO side of Temtem allows you to turn passing strangers into friends in the game. You'll also be able to battle Temtem with friends or trade items. There's even a co-op mode that allows you to complete any part of the campaign with a buddy.
Players were permitted early access to Temtem on January 21st for $34.99 on the Steam store. Crema plans to release the game on Playstation 4, Xbox One, Nintendo Switch. No release date has been announced for the final version.
Share it now!