Hawks Softball: A New Season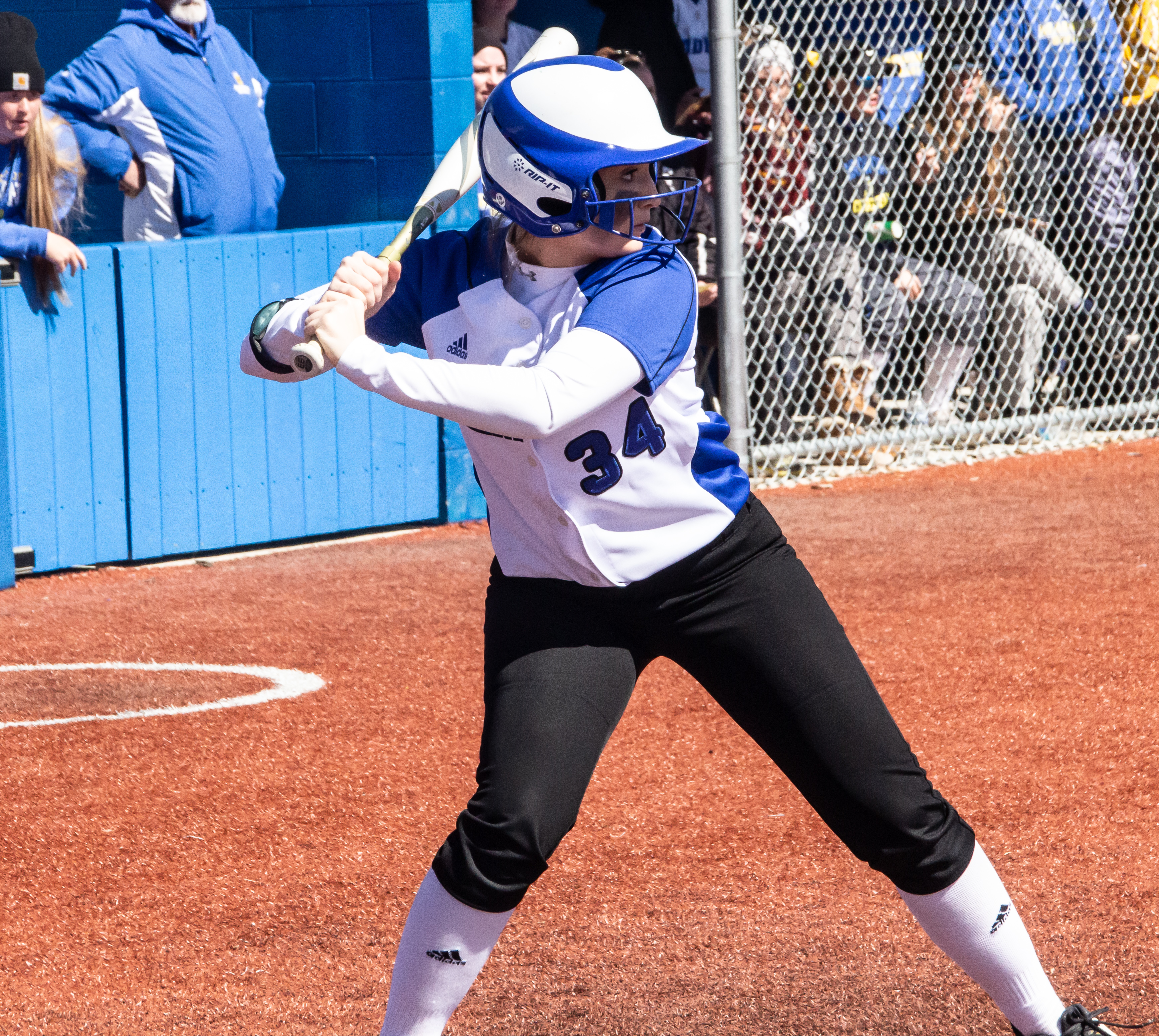 Jaclyn Clark | Photo by Dominic Stankiewicz
As the new year begins, that means that it is almost time for softball season to start. At the end of the 2019 season, the Henry Ford College Hawks women's softball team finished 15-25 overall, and 9-19 in their conference. The 2020 season does not officially start until the beginning of March, but the team has already had their preseason, and it is off to a good start.
Jaclyn Clark, a sophmore on the team, said, " We had our ups and downs last season. We all worked very hard, and had the talent to go far. Coach Green always said the softball Gods were not in our favor, and they truly were not. A lot of us got injured, including our first baseman who broke her ankle. I also broke my thumb, and being the catcher for the team, that was a problem so I had to sit out for a few games because I couldn't squeeze the ball. and we didn't have a full roster. Other teammates that were crucial to our lineup as well got injured so we didn't have luck at all, but this year it will be different."
Clark explained that the team at Henry Ford is like no other team that she has ever been apart of. " The past teams I've been on definitely have not been the same as this one. The bond we share is unbreakable, and I met my lifelong best friends on this team. I had close relationships with my teammates before this team, but not like this! I look forward to practicing every day just because of them." Clark added, "With coaching, I've never had better coaches than Coach Brown and Coach Green, they are awesome and inspire us all to work harder and together. They created the bond that we have as a team."
Determined to make a difference this year, the team has been practicing very hard during the off season. Clark said, " Preseason was very successful, we only had a couple of games during the fall season but they were all very good games. The season hasn't started yet, it doesn't start until the beginning of March, but we have been working hard at practice and getting better every day and from watching us at practice I can tell it's going to be a successful season."
Head Coach Steve Brown said, "The team has greatly improved. My goal for the team this year is to make the playoffs and to go far." "The thing that the team and I are most looking forward to is the start of our season at the beginning of March when we go to Myrtle Beach for a big tournament."
The team's first game is on March 8 against Lackawanna College, and they end their conference season on May 2, playing a doubleheader against Schoolcraft Community College.