Surf's Up in Dearborn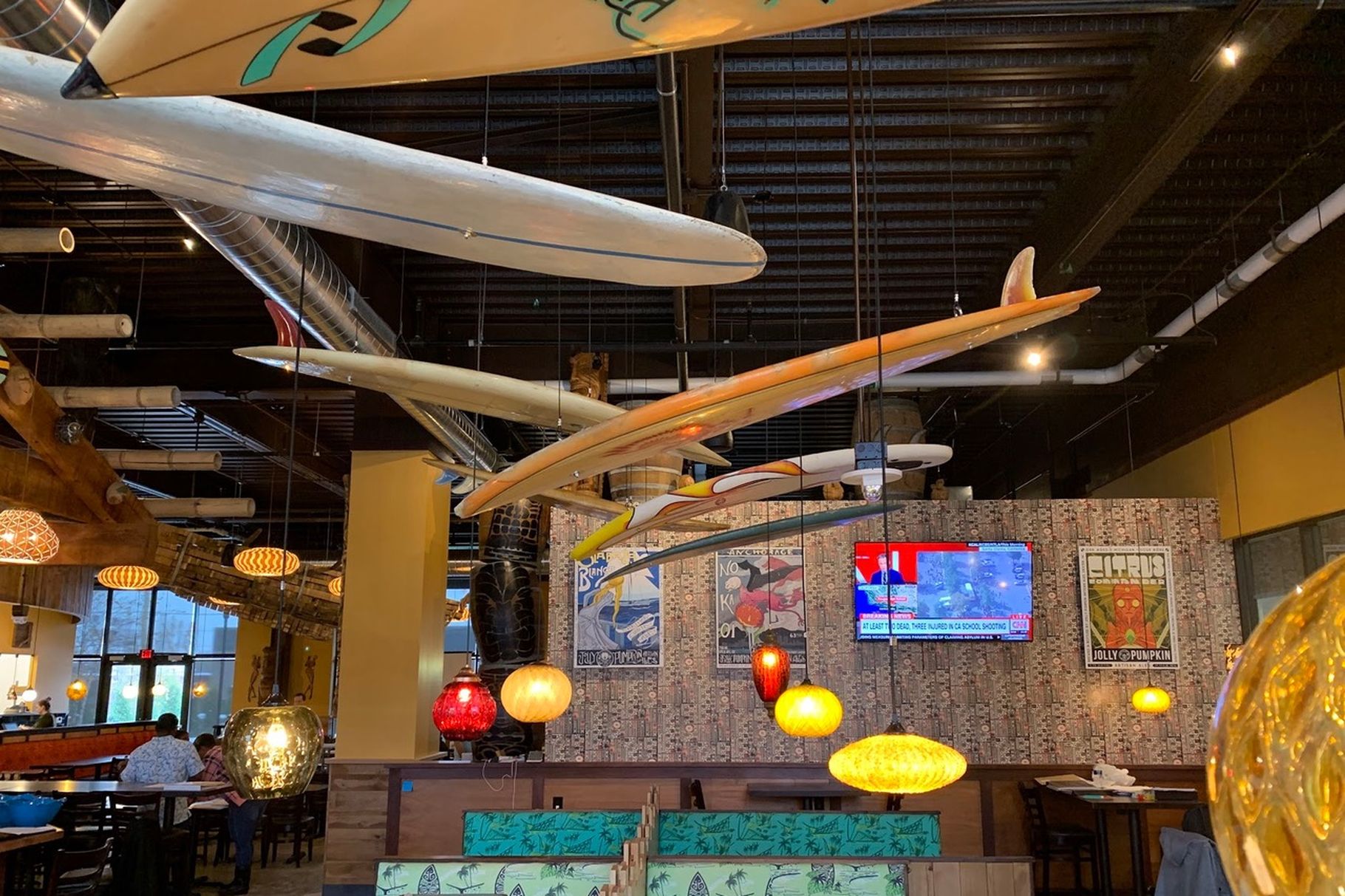 The Longboard | Courtesy of The Longboard by Jolly Pumpkin
This weekend my boyfriend and I decided to try out the new surfing-themed restaurant in Dearborn. Located on Michigan Ave., Longboard opened on Nov. 25. and is one of many restaurants of varying "food genres" owned by Ron and Laurie Jeffries, perhaps best known for Jolly Pumpkin Artisan Ales.
We talked to our waitress, Karla, about the history behind Longboard and why they decided on that style of food and she explained to us that the owners liked the idea of Hawaiian food but felt that a Hawaiian restaurant was too "out there" for them to do effectively. So, they decided on pacific plates, which is a blend of sweet flavoring on traditional American items.
General manager John Elwell told The Detroit News, "There's really nothing in town quite like this." Elwell has a history of working in tropical themed restaurants and said, "In this business you have to be different."
We ordered chips and queso as an appetizer, and the chicken tacos and the longboard burger as our entrées.
The chicken tacos consisted of spiced pulled chicken, smoked gouda, green chiles, pickled onions, and pineapple crema. The burger took on those west coast, Hawaiian flavors as well with a dry-aged Michigan beef patty, jalapeño marmalade, white cheddar, romaine lettuce, and spicy aioli. Both meals came with fries. You have to be accustomed to sweet and savory flavors together.
All of the entrees were reasonably priced between $10-$19.
Overall, going to a surfing-themed restaurant in the middle of January in Michigan was a cool experience.
Share it now!