Retaining College Players and Coaches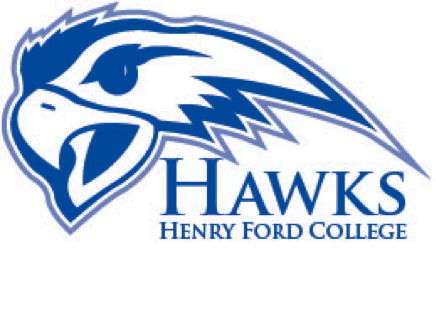 When making the transition from playing high school sports to playing in college, there is a bigger commitment than there was before. When committing to a college, the athlete will sign a Letter of Intent (LOI), which means that they have to attend that specific college for a minimum of one year and play in the sport for a minimum of one year in exchange for the athletic scholarship. After the one year is up, it is up to the player whether or not they wish to continue to participate in the sport.
The process of recruiting players for teams can be a difficult process, especially if the player is being recruited by other colleges or did not intend on going to that specific college. According to Next College Student Athlete, "Many college coaches begin the recruiting process by contacting a large group of athletes that they think would be a good fit for their program. For universities, the number of recruits can be in the hundreds, even thousands, but for community colleges, it is a much smaller number."
Cassandra Hampton, who is on the women's volleyball team at Macomb Community College, said that if she were not recruited to play for the college, she would not have attended the school. Hampton said "I did love the experience with college volleyball. Traveling to a new state to face new teams excited me every weekend. Plus I got to continue playing the game that I love." Hampton went on to say, "It really helped knowing that someone at the college had the same interest as you." Given most students at community college must commute, Hampton observed, "Commuting to a school can be lonesome when it comes to interacting with students, but having a team of girls whom you've bonded with always makes the experience enjoyable."
Trying to juggle schoolwork, volunteer work, student clubs, and any obligations outside of school is a challenge, but even more so for student athletes. Being on an athletic team can be very difficult because of the dedication needed for the team, while also trying to maintain good grades. Hampton did experience moments when playing volleyball was too much to handle on top of school. She said, "This past season I had three accelerated classes plus practices and games six days a week." For Hampton, finding time for schoolwork was especially challenging. "At least one hour of my day was spent driving back and forth from home, and by the time I got home it was late at night," Hampton said, "I was staying up very late to finish my homework and I never felt that I had enough sleep."
How well an athletic program at a community college helps athletes balance the demands of being on the team, classes, jobs, and personal obligations depends on a number of factors.
Lansing Community College's athletic director, Gregory Mallek said, "Based on what our philosophy is of helping the student athletes grow holistically, we try to provide them with a good balance."
One of the main challenges is to retain players for the two years of community college. Most programs only require the first year. Mott Community College's athletic director, Al Perry said, "Most of our players stay for the intended two years. Actually roughly 75 percent of our eligible student-athletes are retained from fall to fall." Perry added, "There are a myriad of reasons someone does not return to the sport however: eligibility issues, playing time frustrations, early recruitment by four year institutions, injuries, and a lack of continued desire are the most common."
According to Perry, having a number of long-term coaches is important. At Mott Community College, most coaches stay for an estimated 12 years, while intern and assistant coaches have a much higher turnover rate. Macomb Community College's athletic director, Bryan Rizzo said, "It really depends on the coach. Our college has multiple long term coaches."
At Henry Ford College, the women's volleyball team is now looking for a new head coach. Rosemary Motamedi served as head coach since 2016 before stepping down at the end of this season.
Earlier this year, the Hawks hired a new women's basketball coach, Kareem Hogan. Previously the dean of students at Mumford High School in Detroit, Hogan was a basketball coach there for 16 years. Hogan replaces Gwen Burton, who, after one season at HFC, took a head coaching position at Columbia State Community College in Tennessee. Hogan said that it is very important that his athletes are academically successful.
Men's basketball head coach, Chris Shepard, is returning for a third year. The men won the District 10 Championship last season, and made it to the Michigan Community College Athletic Association Conference Championship. Kirk Bradley has been added this year as the team's new assistant coach.
Another head coach returning to HFC is the wrestling coach, Grant MacKenzie, who officially joined the HFC coaching staff in 2016 after running the HFC Wrestling Club for three years. MacKenzie is now working on being silver-certified by USA Wrestling. He says that not many coaches are certified, and he hopes to become one of them.