Karen Newman's 2019 Christmas Spectacular with HFC's Big Band and Blue Fusion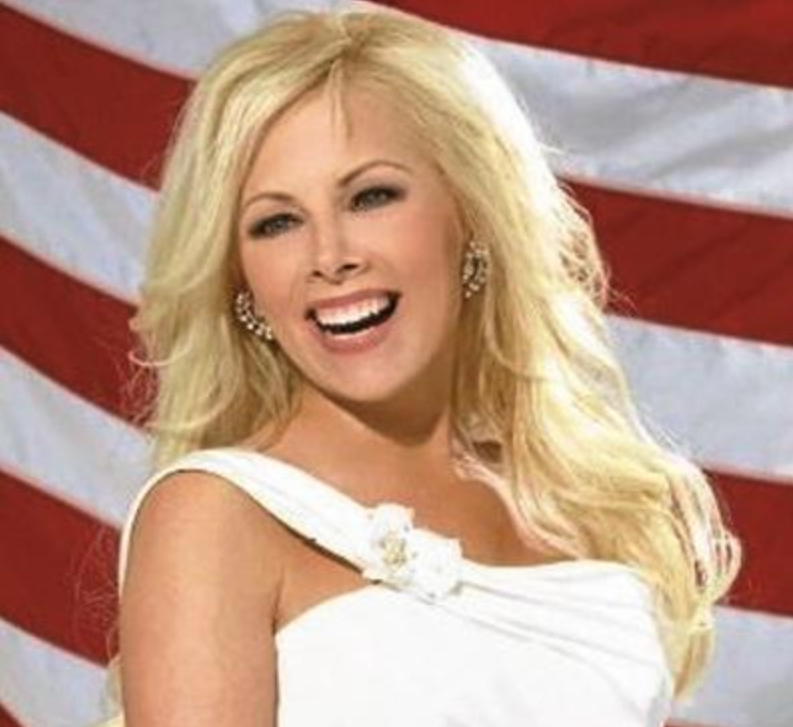 Photo courtesy Karen Newman
Karen Newman is well known as the voice for the "Star-Spangled Banner" at the Detroit Red Wings home games. She began her singing career after graduating from Oakland University. But it wasn't until 1991 when she tried out for the Red Wings spot that made her famous. Her love for the game and her passion for singing landed her the spot and she's loved all 25 years of it and hopes to continue. Newman has released four albums, including the Christmas album, "What Christmas Means to Me."
Newman is also known for her annual Christmas concerts where she performs her hit song "Christmas Eve on Woodward Avenue." This will be Newman's third year performing at the Michael A. Guido Theater in Dearborn with Henry Ford College's Big Band. Band director, Rick Goward, describes Newman as "a great person, very full of fun." The Christmas Spectacular includes contemporary pop, rock, and jazz renditions of Christmas songs.
The HFC Big Band is made up of musicians in HFC's Continuing Education program. This will be their 9th concert performing with Karen Newman. Blue Fusion, HFC's 12 member vocal jazz ensemble directed by Kevin Dewey, will also be performing with Newman.
Proceeds from this year's Christmas Spectacular performance will go towards supporting the Ted Lindsay Foundation for Autism in Troy, Michigan. The Lindsay Foundation's mission is to support research and educational programs focusing on the cause and management of Autism Spectrum Disorders. Attendees will be able to donate to the foundation after the performance.
Karen Newman will be performing with Dale Grisa and Friends, HFC Big Band, and Blue Fusion on Friday, Dec. 13 at the Michael A. Guido Theater in Dearborn. The performance will be about 1 hour and 30 minutes with no intermission. Tickets can be purchased at the Ford Community & Performing Arts Center website (dearborntheater.com) or at the box office Thursday-Friday from 12-7 pm. Ticket prices are $25, $35, and $45 before fees.
HFC Big Band's next concert will be Jan. 25 at the Michael A. Guido Theater with Midnight Blue performing popular up tempo vocal swing arrangements.