Graham Park Grand Opening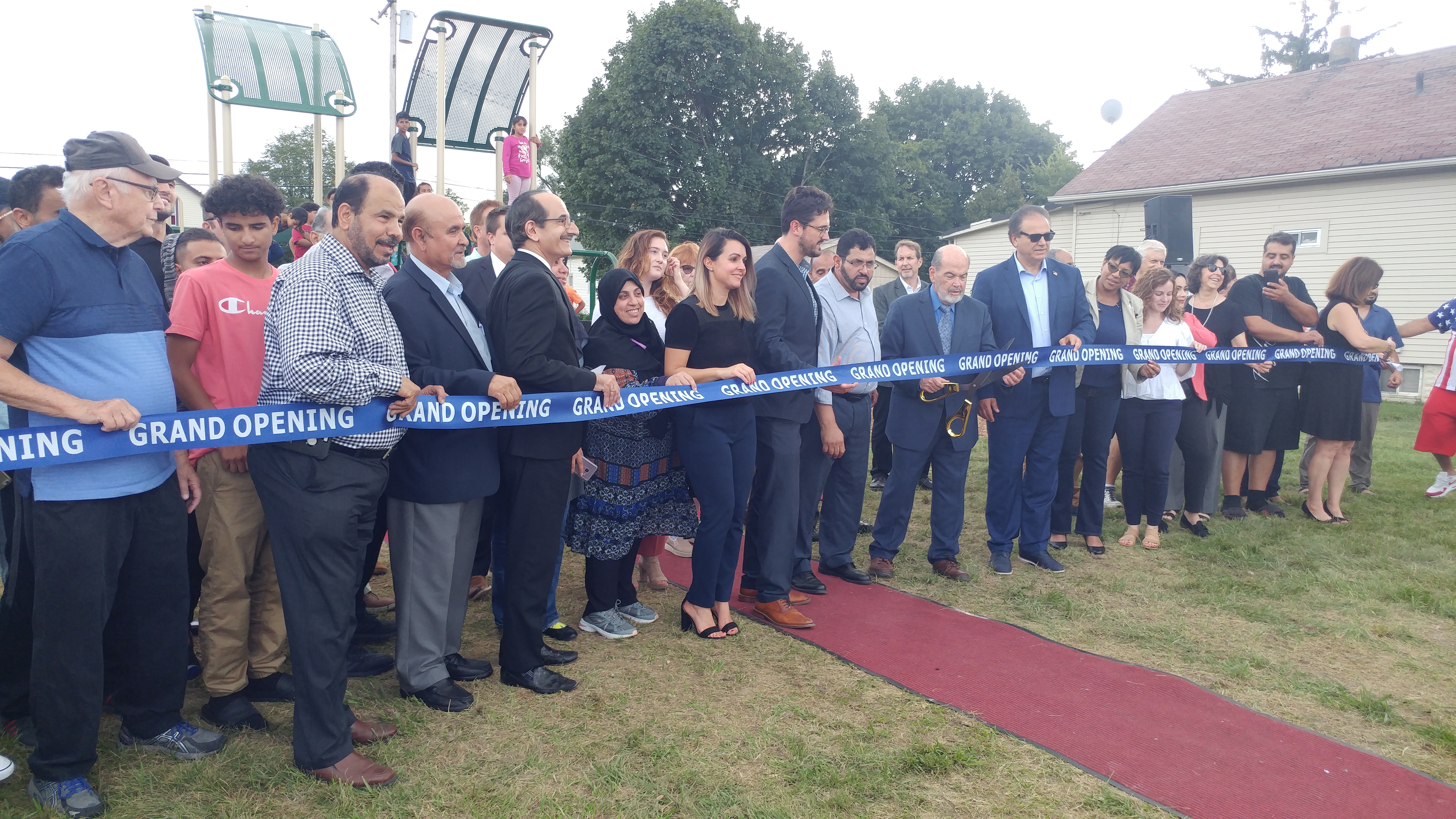 George Darany, Susan Dabaja, Jeffrey Polkowski, Mansoor Mashrah, Mayor John B. O'Reilly, Jr., Sam Baydoun and other officials at the ribbon-cutting ceremony | Photo by Muna Saleh
On Sept. 16, Dearborn officially opened its 41st park on Graham Street in the Lonyo Neighborhood. At the grand opening, dozens of kids could be seen playing on the equipment and chasing a ball on the soccer field. Parents were gathered around exclaiming how excited and happy they are to have a park so close to their homes. "We'll come every day and night to play," a local with his little brother and niece said, "really glad it's so close."
Many city, county, and state officials gave speeches at the opening of Graham Park. Mayor John B. O'Reilly, Jr. said how proud he was of the development team and hopes to build more parks for the community. Michigan State Representative, Abdullah Hammoud observed that not only do parks beautify, they also add value to communities.
Wayne County Commissioner Sam Baydoun humbly recounts a story where he never had a proper soccer field in his home country of Lebanon and had to play on an ash field. He hopes one day to build an indoor soccer field for year-round play.
Mary Zatina, Senior Vice President of Beaumont Health, kick-started and funded the building of this park. Beaumont Health made sure the park was disability accessible by including a wheelchair accessible picnic bench and handicap swing sets. More features are yet to come. Zatina jokingly adds, "If you get hurt, we'll take care of you at Beaumont."
Graham Park is located conveniently right in the heart of the neighborhood. It features swings, a seesaw, playset, and a soccer field. It's also across from Al-Huda Islamic Center. Mansoor Mashrah, President and Co-Founder of Al-Huda, says the center is scheduled to finish late March 2020.
Share it now!