Eye Exams at Focus Hope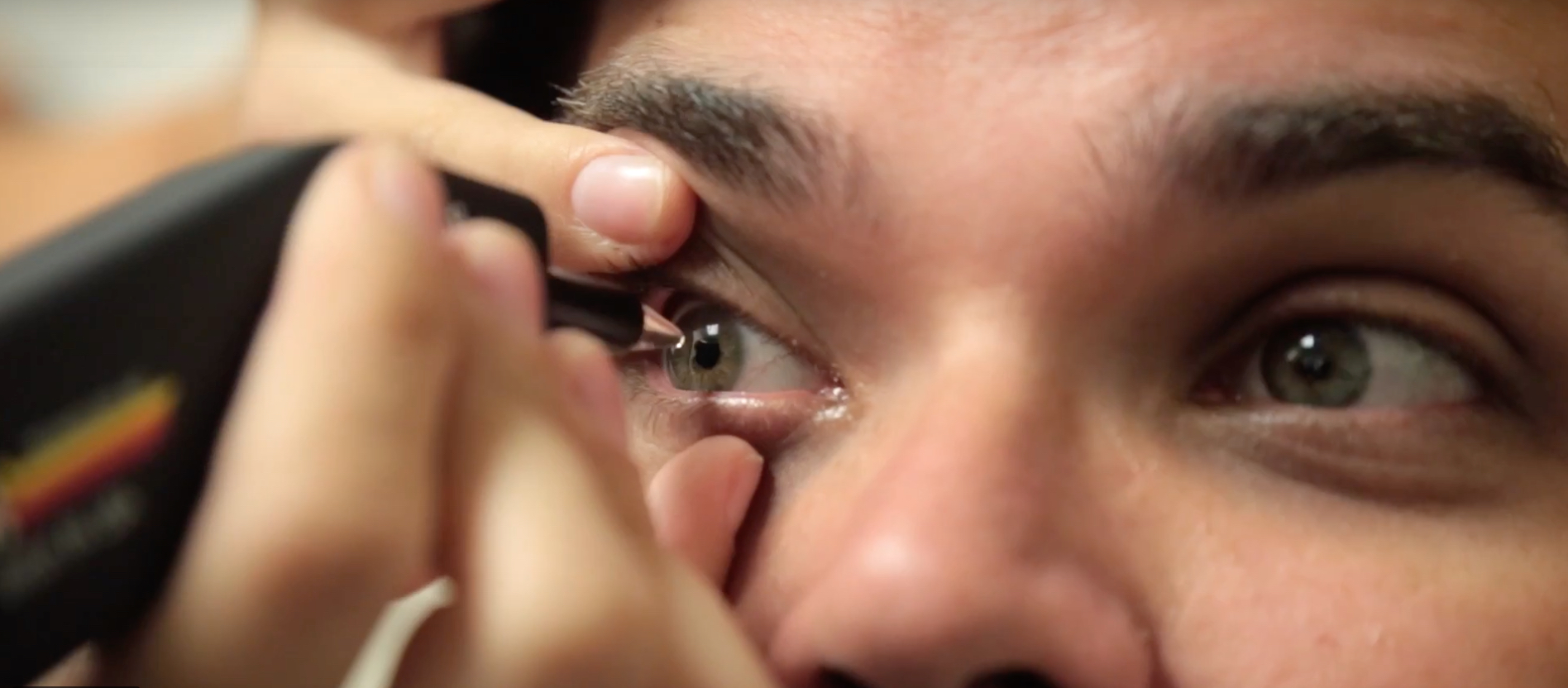 Photo Courtesy of HFC Ophthalmic Technician Program
On Sept. 9, Henry Ford College Ophthalmology students administered free eye exams at Focus Hope in Detroit.
This is an annual event. Dr. Kathy Campbell, HFC Instructor, offers guidance to the students as they perform the various eye tests throughout the day.
Anne Nachazel, MD, an ophthalmologist from Eastside Eye Physicians, coordinated the event with Dr. Campbell.
Some patients preferred to get their free food from the Focus Hope staff prior to getting their eye exam. Other patients were anxious to get through to see a doctor because they were having difficulty seeing. The students faced some challenges with the public while performing ophthalmic procedures for the first time outside of lab. Some patients only spoke Spanish, some didn't know the names of the medications they were taking or the amount, and some had eyeglasses that were broken and wouldn't stay on their face in order to read the eye chart. However, with the teamwork that was performed, they were able to overcome these obstacles.
During the process, the students assisted the patients by obtaining their medical history and eye complaints. The students performed the visual acuity test by having the patients read the eye chart for distance and near vision. They also instilled numbing drops in order to take eye pressures of patients. Students dilated many patients' eyes in order to have the back of their eyes examined. The last step was administered by the residents by examining the patients' eyes under the microscope. At the end of the eye exam process, many patients received their eyeglass prescription and some were even fitted with free reading glasses. In the end, the smiles on some of the patients were seen by many.
Rob LaHaie, an Allergan Pharmaceutical Representative, provided lunch from Panera to all the volunteers including the students.
Kayla Martin, HFC second year Ophthalmology student, said, "I feel like it's more hands-on experience I haven't gotten yet."
HFC student Erika King stated, "It's good practice for hands on. You get to see things you only read about in the book. I thought it was going to be a soup kitchen and people eating but this place is where you can get groceries. A lot of free things are here – which is good."
HFC ophthalmology student Anthony Della Mora said, "It was a good practical application of our skills. I was surprised at how little people knew of their own history."
The event lasted from 8:00 a.m. until 4:00 p.m. with the peak hours between 10:00 a.m. and 2:00 p.m. The HFC Ophthalmology Instructor, Dr. Kathy Campbell, said "the turn out this year was about the same as last year – we saw 60 to 75 people."
Share it now!