Cobo Center Name Change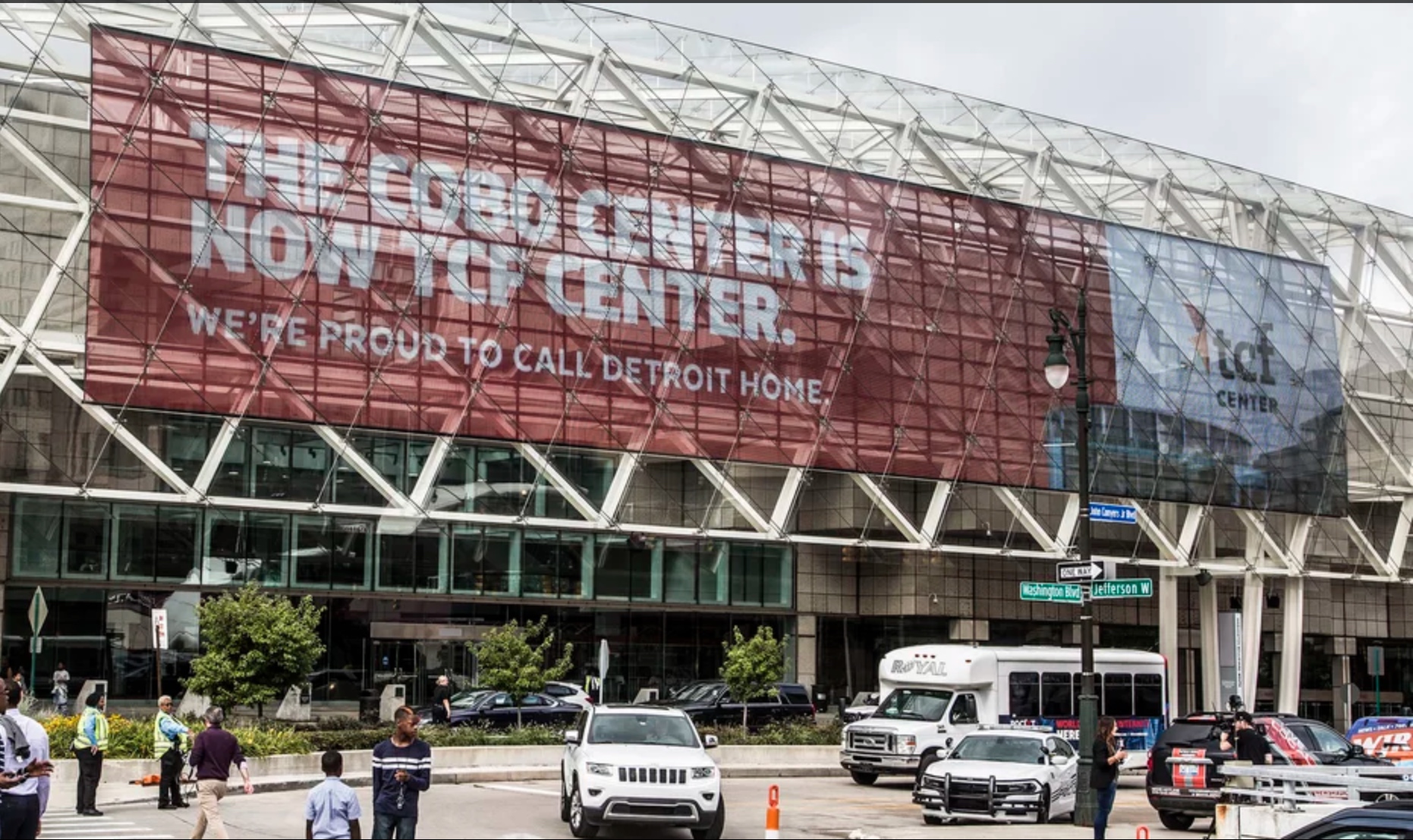 TCF Center marquee | Photo by Larry Peplin for Crain's Detroit Business
On Aug. 27, the Cobo Convention Center was renamed the TFC Center Detroit. Naming rights were awarded to Chemical Bank, a sponsor of TFC Bank for a 22-year naming deal.
The Cobo Center first officially opened on August 15, 1960. The center is home to many events and conventions, including the globally recognized North American International Auto Show (NAIAS) which began holding its event at the Cobo Center in 1965.
Cobo Center was named after Albert Cobo, the former mayor of Detroit, who was a known segregationist. He forced out African American residents from their homes in order to build freeways and new neighborhoods. Because of this, Mike Duggan, the current mayor of Detroit, agreed that a new name for the center would be strongly advised.
The TFC Center Detroit is managed and operated by the Detroit Regional Convention Facility Authority. Rochelle Riley of the Detroit Free Press reports that Chemical Bank purchased the naming rights for $1.5 million annually for 22 years — for a total of $33 million, an industry record. Chemical Bank pledged $35 million to Duggan's neighborhood initiatives seeking to improve areas beyond downtown and midtown.
TFC Bank and the TFC Center hope to host many free events in the coming years, such as financial management workshops and job training, in order to give back to the community.
Share it now!