The Murder of Truth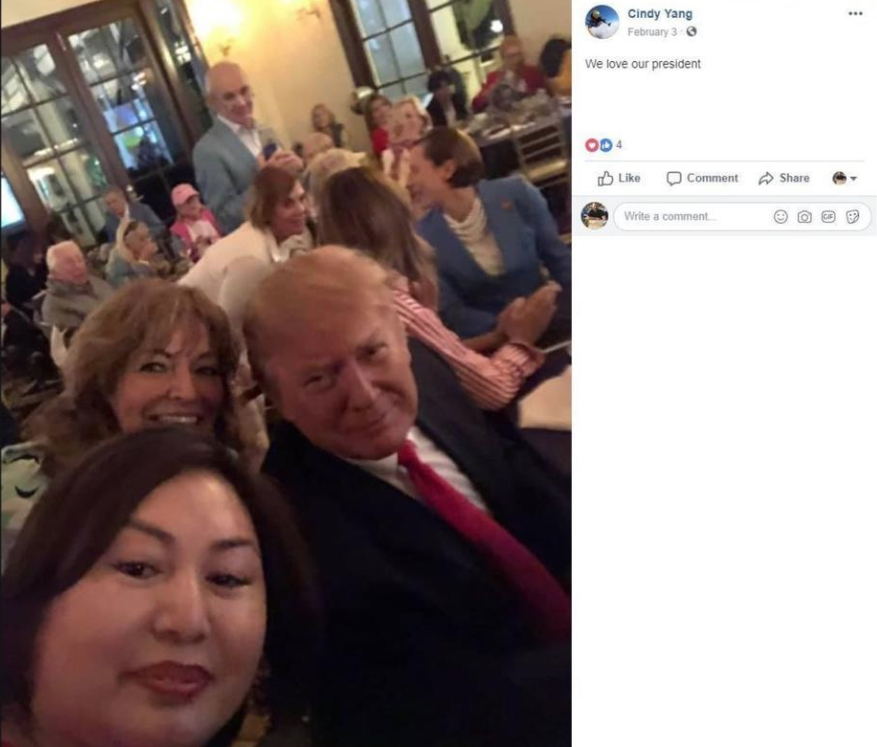 President Trump recently freestyled his way through a presidential record setting 2-hour speech at the Conservative Political Action Conference (CPAC). Why is this important? It's not. It is continued swill that "We the People" spoon up like grandma's homemade chicken noodle soup.
Trump said nothing of note or anything of integrity and still we tuned in. Watched every second. Whether we are a part of Trump's base or the opposers, we watched, we listened, we posted, tweeted and retweeted, and gave traction to the spectacle that is Trump. The spectacle that is the savviest political move in ages. We are part of the problem.
America is suffocating in a pool of lies and instead of treading water we sink and suck in the lies by the gallon. I'm guilty. We are all guillty.
We argue and debate his every word, we lose life-long relationships, we sacrifice family, and for what? "Animal Farm"-like propaganda. The Trump camp has us all right where he wants us. We are so blinded by our hate for one-another that this man is simply running amuck with every tweet and every quote.
Trump hides his enormous lies behind our debate, under our ignorance. He plays us like a fiddle, like the Devil does Johnny in "The Devil Went Down to Georgia," a song by Charlie Daniels, only Johnny doesn't win this time. We are not winning. None of us. Not the Trump base that hangs on every word like he is the second coming of Jesus Christ or the haters, the snowflakes, the self-proclaimed Resisters. We all lose.
The President gives his two-hour speech to a raucous crowd of nothing but his supporters. Trump criticizes the Green New Deal in perfect Trump like fashion saying, "Darling, is the wind blowing? I'd like to watch television."
Trump of course mentions fake news, which is essentially any media source other than Fox News, brags about his red, and white MAGA hats, claiming nasty business deals with Special Investigator Robert Mueller, saying that evening news programs are "mean and horrible," trashes Obama, trashes Clinton, and even mentioning the color of his dyed hair compared to other senators white hair. All of these receive shouts of "I love you" and cheers from the crowd and, equally, social media hatred from the endless sea of Trump haters. All recycling his bullshit.
He tweets, his usual suspects in the last week of "Witch Hunt," "but the Clintons," "but the Obamas," and so on. He has many. This is how Trump constantly controls the narrative.
Let us consider what has transpired in the week leading to, and following, his marathon CPAC dialogue.
Most notably is Michael Cohen's hearing with the House Oversight Committee, the main investigative committee in the House of Representatives. Cohen's testimony was damning. Cohen's testimony provides more smoke than a 5-alarm fire, if not the damn gun.
Let's simply remove the entirety of Cohen's hearsay testimony and focus on the facts he provided. Cohen provided checks that were signed by Donald Trump that provided payment to porn actress Stormy Daniels and Playboy model Karen McDougal, which was used as hush money to keep them silent about alleged affairs with Trump. The payments were meant to secure Trump's standing in the election, and campaign donations have a limit of $2,700 per election, so at the very least, McDougal was paid in excess of that by American Media Inc., a parent company of the National Enquirer, which is a blatant campaign finance violation.
Yet, Trump has not answered this. Not in his marathon speech nor in his beloved Twitter account. He remains silent on the actual crisis that Americans deserve to know about. Need to know about.
Yes. Cohen is a liar. He is a criminal. He is most definitely part of the disease that plagues our country today. However, when Cohen was supplied the opportunity to destroy Trump, he did not, he told the truth. Allegations that Trump hit Melania in an elevator that was caught on tape, Cohen said the tape didn't exist.
In Trump's speech and his tweets, we barely heard of his trip to North Korea. What happened? I mean, besides for solidifying a tyrant dictator's violent rule over the people of North Korea. We have learned that North Korea is restoring some facilities at its long-range rocket launch site, a part of the disarmament steps from last year's visit. Trump left without an agreement but toted his relationship with tyrant Kim Jong Un saying, "We fell in love."
"I was really being tough, and so was he, and we would go back and forth -- and then we fell in love, OK? No, really," he told supporters at a political rally in West Virginia on Sept. 29. "He wrote me beautiful letters, and they're great letters. We fell in love."
Yet there was no deal. There was a reduction in progress. Trump was in Korea for Cohen's testimony. Convenient? Maybe. Trump barely addressed the summit in the record setting CPAC speech or on Twitter.
Since the summit and the speech at CPAC, Trump has been signing bibles in Alabama and seen in selfies with Madam Li Yang, a self-made entrepreneur from China who started a chain of day spas in South Florida, which have gained a reputation for offering sexual services.
During a Super Bowl party at Trump's West Palm Beach Country club the president turned his chair, looked over his right shoulder, and smiled for a photo with Yang. Yang sold Orchids of Asia Day Spa, the massage parlor where New England Patriots Robert Kraft was caught twice, on camera, soliciting a prostitute for sex. Kraft denies breaking the law.
Yang's family still owns several Florida spas. The Tokyo Day Spa branches have attracted at least two local police agencies attention for allegations of prostitution. The spa branches are discussed online as places where men can pay for sexual gratification.
According to the Miami Herald one online commenter posted, "If you're just wanting to get a 'rub and tug' this might be one of the best places in West Palm Beach," referring to the Yang family's Tokyo Day Spa.
Yang also facilitated Chinese business executives to attend a paid fundraiser for Trump in New York City at the end of 2017, according to a source who was present at the event.
As Trump took to Twitter to celebrate and honor women on International Women's Day, the irony of this was not missed. In fact, it was soaked up by people in droves all while missing the point.
Trump has often attacked the Clintons and other high-profile Democrats saying that they are a part of an international sex trafficking ring that was based in the basement of a pizza place. The pizza place doesn't even have a basement. This could have always been just another expert deflection by the president.
That is the point. We are chomping at the wrong bits. Trump's base, sometimes referred to as "Trumplicans" or "Cult 45" blindly soaks in these outlandish statements like the sun of a midsummer day on the beach. but so are the resisters. The anti-Trump left claims to be more intelligent but they are getting sucked in the same quicksand as the supporters do.
Trump's opposers will call him stupid. Trump's supporters will call him a gift from god. Trump, in the respect of misdirection, is brilliant. He uses blatant untruths to confuse people. He shouts from his fingers on Twitter and from the podium during speeches gossip and ridicule as fact and truth indisputable. He does this every day. He repeats his brainwashing rhetoric over and over until the supporters believe nothing else and his opposers can focus on nothing else but the lies. While the truth is floating down the river of his propaganda.
This president has mastered the art. He is a magician casting spells of delusion on us with terrible grammar and spelling. Meanwhile, we lose sight of the truth. We lose our peripheral vision.
It is no wonder that this president will only talk to one media outlet, the Fox News Network, where reporters are given phone interviews and access to the president that other media organizations are denied. Trump has created a state-run media in a democratic and free speech society.
We are witnessing one of the greatest travesties in American history. Hate and confusion are on the rise, but we are pretending to have knowledge and love. We are pretending to know. Because admitting ignorance would be too difficult.
We must wake up. We must see this for what it is. We are masochists to the rumors and propaganda. All of us. Democracy is being murdered and each of us is holding the murder weapon in our hand.
In his book, "Media Control: The Spectacular Achievements of Propaganda," Noam Chomsky said it best: "Propaganda is to a democracy what the bludgeon is to a totalitarian state."