Boxing for the Future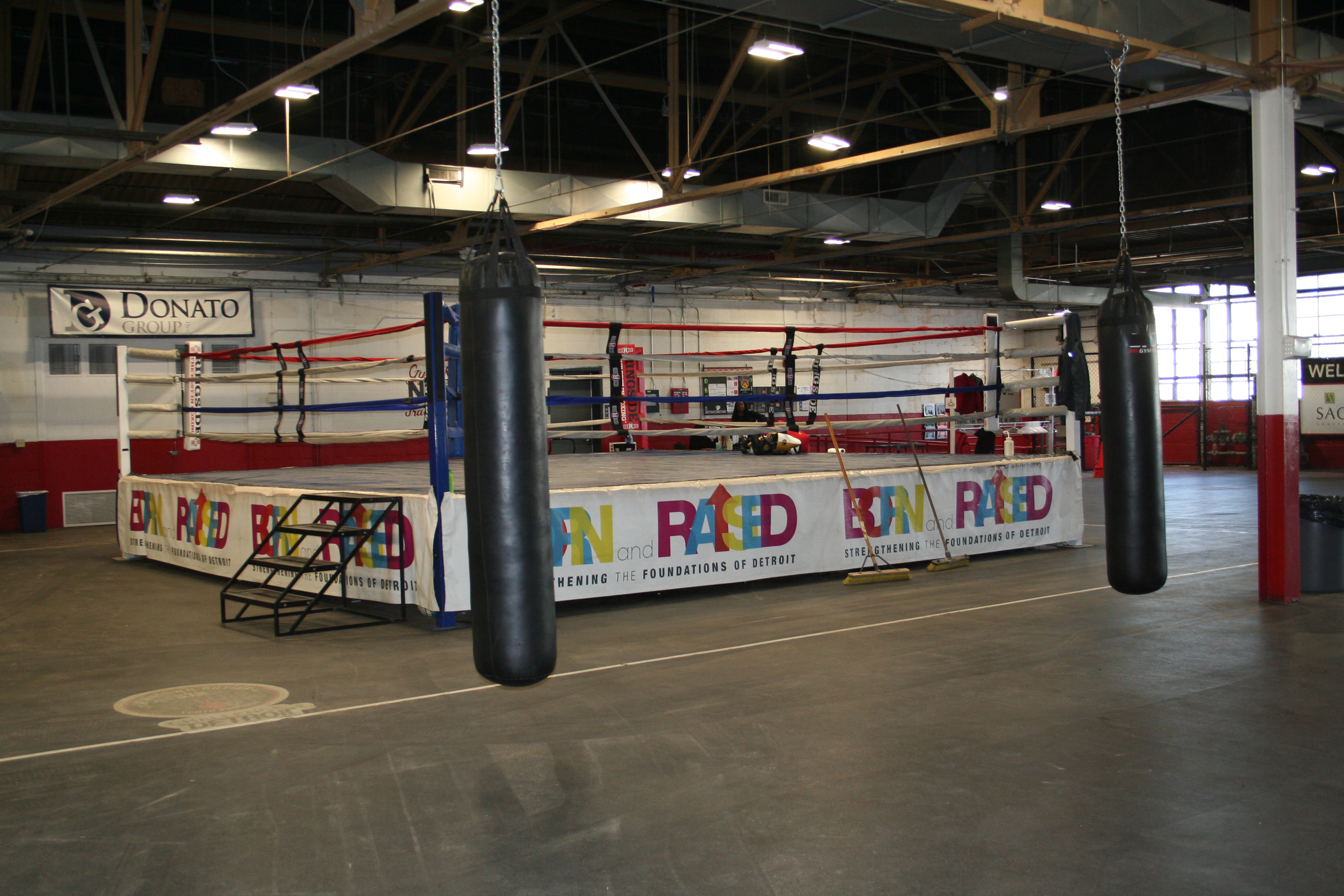 Photo by Mirror News Staff
The Downtown Boxing Gym offers children in the Metro Detroit area a "path to success" by offering an extensive after-school tutoring program, enrichment programs, and basic needs support.
Founder Khali Sweeney originally opened the gym in 2007, in a smaller, 4,000 square foot location on Detroit's east side. He eventually met Jessica Hauser, who was able to help the gym acquire nonprofit status in 2011, and helped to attract media coverage and raise funds. They were eventually able to make the move to the current 27,000 square foot location on Vernor Hwy.
The gym quickly gained national attention, earning visits and donations from Detroit natives Madonna and Eminem. In 2015, celebrity chef Rachael Ray presented the gym with a newly-renovated lunchroom and kitchen.
Although the draw for many students may be the boxing aspect, the gym follows the philosophy of "books before boxing," placing a much larger emphasis on education over sports.
"I tell them nobody in this room will become a professional boxer. And if you did, you'd hardly make any money at it. But if you have an education, the sky is the limit, and you can do whatever you want," Sweeney told the Detroit Metro Times in 2015. "Any yahoo can throw punches, but I'm saying to educate your mind and be good and disciplined in that."
In a 2017 interview with Crain's Detroit Business, Sweeney said that he feels literacy is the key to success. "For me, it's always been 'What is it that will make you a more successful and productive person?' For me, that's literacy," he said. "You can then do your own fact-finding. It's books before any sports, for that matter."
This focus on literacy is especially important in Detroit, as the Michigan League for Public Policy published a report in 2018, which found that more than eight in ten African-American students and two-thirds of Latino students are not reading proficiently by the end of third grade. In addition, the report found that children who are "economically disadvantaged" in Michigan are far more likely to drop out of high school.
In 2016, several Detroit public school students filed a class-action lawsuit accusing the state of Michigan of "systemic, persistent and deliberate failure to deliver instruction and tools essential for access to literacy – which serve almost exclusively low-income children of color," citing the state's underfunding, mismanagement, and discrimination. In July last year, Judge Stephen J. Murphy III ruled that education was "not a fundamental right," making literacy programs like Downtown Boxing Gym, which currently boasts a high school graduation rate of 100 percent, especially important.
The gym, which is free for participants, currently hosts about 150 students and has a waiting list of over 800. Its facilities include multiple tutoring rooms, a science, technology, engineering, art and math (STEAM) lab, and a computer lab.
In addition to providing extensive after-school tutoring programs, the Downtown Boxing Gym provides students additional athletic programs, such as yoga and soccer, healthy meals, creative outlets like a music studio, and more. The gym does everything they can to assist the children in their program, including offering transportation to their students, who come from 30 different zip codes and 57 schools across Detroit and its suburbs.
Hauser said to the Detroit Metro Times, "We're really working hard to support these kids. We know every kid and we know every kid's story, and so we can tailor what we do to meet their needs. If we know a kid doesn't have a school uniform, we make sure we get him a school uniform. Or books. We found ways to get them free driver's training in exchange for community service."