New Child Care Center to Open in Spring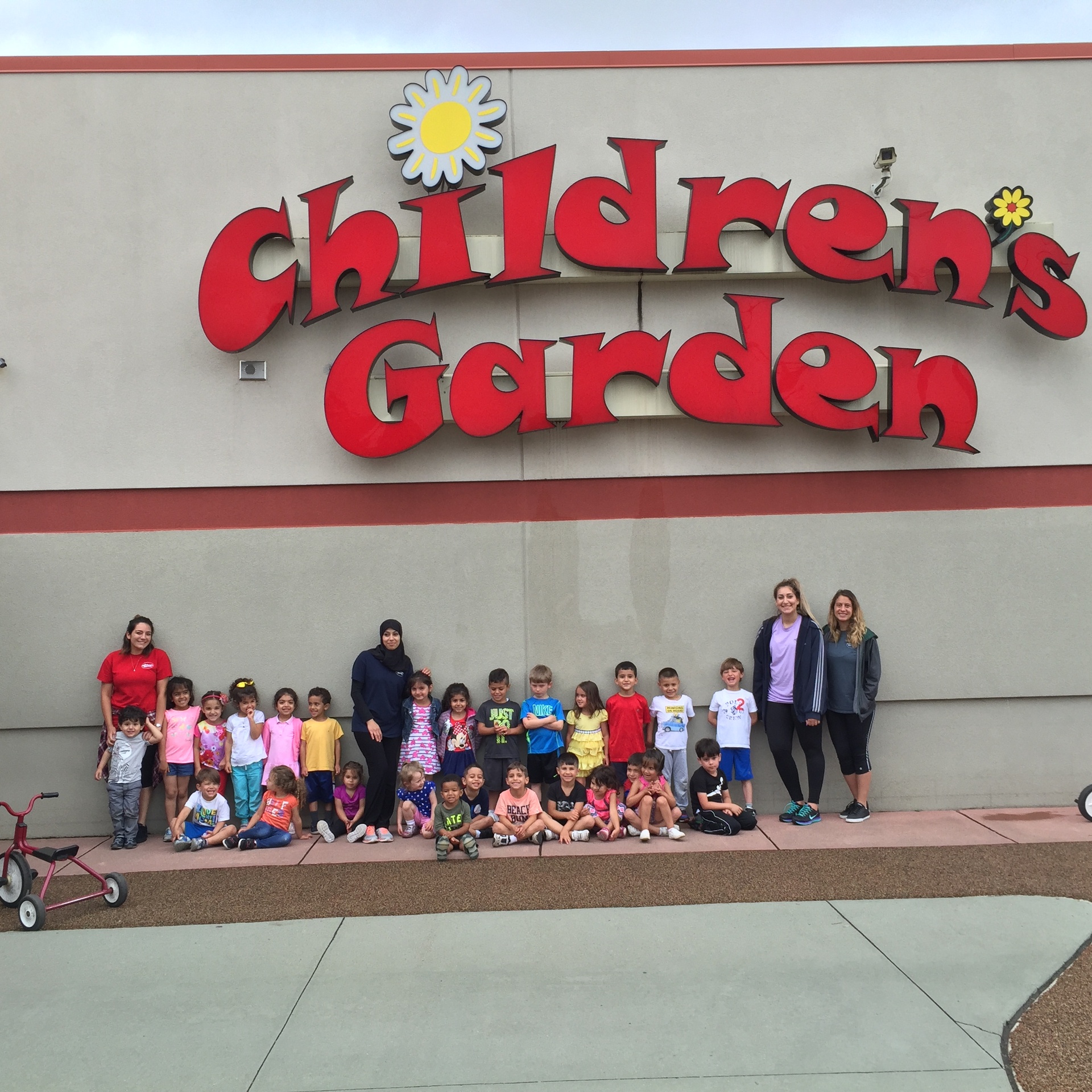 After over 20 years of service, Henry Ford College's Child Care Center closed in June of 2015. Plans to reopen the facility under new management began last year. There were many reasons to choose Children's Garden over other local day care providers. It was much less expensive, open until 10:00 p.m. for students and community members, and their main focus was getting young students interested in education in a family-like environment.
Current Henry Ford College Pre-Education Coordinator Patricia Lanzon had very positive words regarding the previous Child Development Center that was run by the college: "My own daughter attended the HFCC Child Care Center from age two and a half until she was ten. My daughter went to the after school program while I was attending doctoral classes at Wayne State University."
This opportunity gave such a wide range of parents the chance to continue their education in a place where they can focus on their studies and not worry about the hands their child is in. In case of emergencies, the Child Development Center was on the grounds of the college's main campus.
The number of college students who are parents of young children increased from 3.2 million in 1995 to 4.8 million in 2012, according to the Institute for Women's Policy Research, and 43 percent of students who are parents are single mothers, a majority of whom are low-income.
Angela Delpiero is a Henry Ford College student with two young daughters (3 and 7), going back to school to pursue a nursing degree after over five years. She stressed that "moms should be able to go to school too." Delpiero heavily relies on her mother to babysit while at school because otherwise she wouldn't continue her education. Delpiero says that she struggles to make ends meet, working long nights to pay bills, so she doesn't have the time or money to take her children to a daycare.
According to a 2014 Census Report, 23 percent of single mothers are unemployed, and of those who are employed, they earn an average income of $26,000. Compared with the median income of a married, two parent family – $84,000 – the struggle single moms face to provide for their families becomes readily apparent. The expense of child care poses a barrier for many parents who debate whether or not to continue their education.
Dr. Pamela Pallas, the director of the Baby Gator Child Development and Research Centers at the University of Florida, explains that with nearly 5 million college students raising children, which includes 26 percent of all undergraduate students, it's surprising that we're not seeing changes in the education system to accommodate these students. "It's taking a long time for institutions of higher education to undergo a culture shift that reflects the changing demographics, and to begin to view themselves as organizations that are family-friendly—not just for faculty, but for students," Pallas says.
Delpiero is one student, among many, who have to decide between child care and getting an education. Child care can greatly impact a student's experience on campus, by simplifying their daily routine, ensuring peace-of-mind knowing that their children are safe, and by giving the option of an overall reliable and quality schooling source.
For many students who are parents, daycares on campus are increasingly hard to find. In Child Care for Parents in College: A State-by-State Assessment, Eleanor Eckerson, Lauren Talbourdet, Lindsey Reichlin, Mary Sykes, Elizabeth Noll, and Barbara Gault discuss the decline in child care centers on college campuses: "Despite the growing need for student parent supports, campus child care centers have been closing across the country." They also found that "parents who used child care were nearly three times more likely to graduate or go on to pursue a B.A. within 3 years of enrollment." The authors also observe that when college budgets are cut, funding for child care services may not look like a priority. "Institutions are looking desperately for places to cut. Because there's so little awareness of the prevalence of students with children, I think it often ends up looking like something that's an extra rather than something that's essential," Barbara Gault states.
Dr. Lanzon commented on the opening of Children's Garden this spring: "We are so blessed that we will once again have a state of the art child care facility that is based on early childhood best practices." The new center is owned by Mitch Hazime, who also owns the Children's Garden on Ford Road, which has a Five Star Rating from the State of Michigan due to its focus on early childhood growth and development.
Children's Garden was contacted regarding pricing at its Henry Ford College location but did not respond in time for this story. Similar programs are offered at other institutions, Schoolcraft College offers full time programs that range between $240-$290 weekly, depending on the age of your child, or $65-$70 daily. Macomb Community College has contracted with Kindercare to provide a 10 percent discount to Macomb students for child care services. Prices at Kindercare range from $334- $379.00 per week, depending on the age of the child. MCC's website lists places in Macomb County that "provide free diapers, formula, maternity and children's clothes, food, pregnancy tests and services, health and nutritional education, and more," intended to help parents who may not have access to some of these resources otherwise.
At the Children's Garden on Ford Road, the curriculum focuses predominantly on early childhood growth and development. The same curriculum is expected at the Henry Ford College location. Information on the Children's Garden curriculum is available at: https://www.childrensgardendearborn1.com.
HFC students can expect the new Children's Garden child care center to offer programs for children up to the age of preschool who are not eligible for kindergarten or young 5's programs through their local school district. Inquiries about enrolling your child at the Children's Garden at HFC can be made using the following form: https://goo.gl/forms/eVcJByUc8py50HAK2
Share it now!