Rough Start for Lady Hawks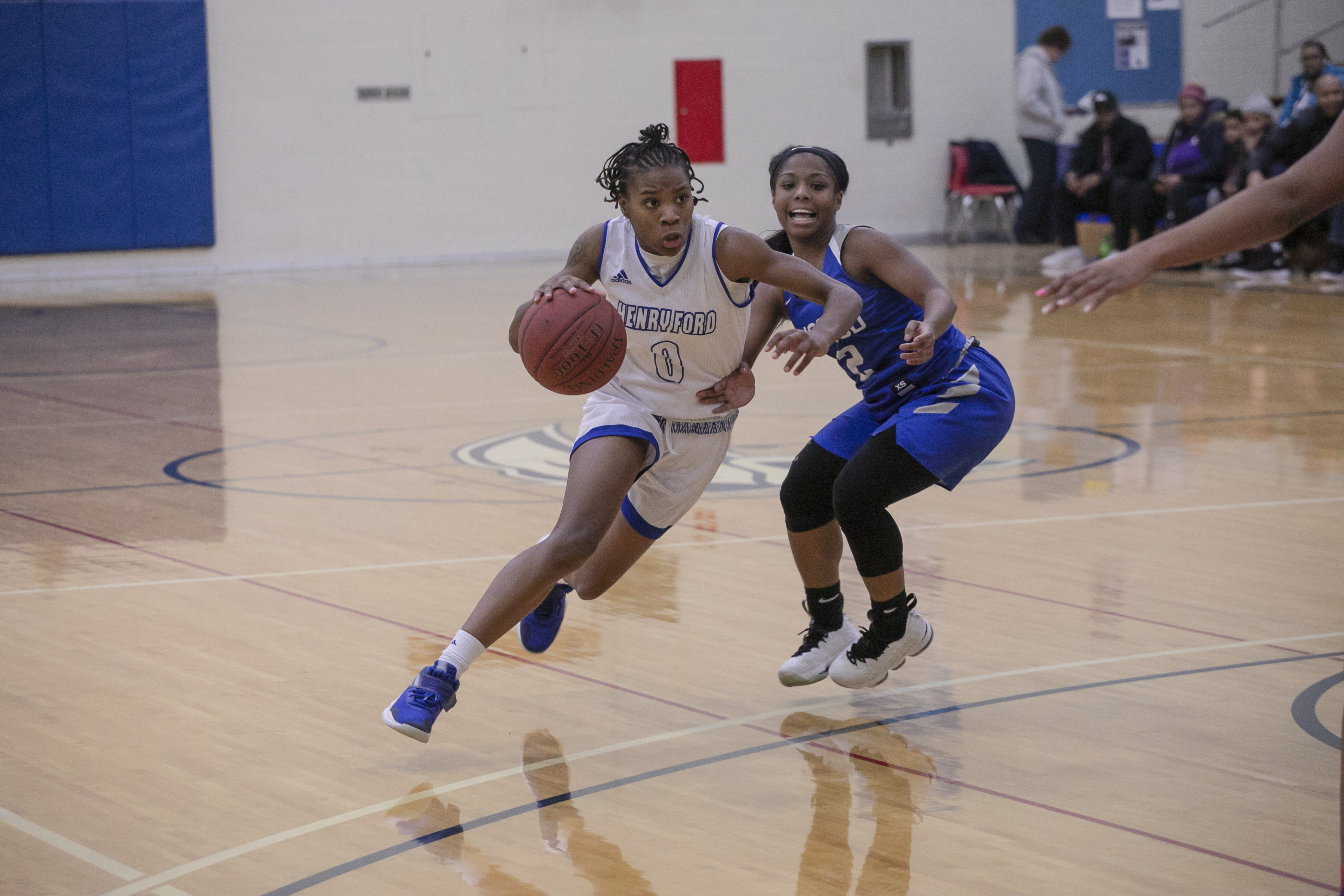 Guard Mariah Mitchell gets around WCCCD defender | Photo by Joshua Tufts
Henry Ford College women's basketball team has returned, but not without a couple of challenges, as evident in their 77-43 home game loss against Wayne County Community College last Wednesday. The women's game was the first of a double header with the men's team playing immediately after. Both teams were collecting donations for Henry Ford College's Hawks Nest food pantry, which provides supplemental food assistance to students.
WCCCD went into the match 3-3 in the Michigan Community College Athletic Association, ahead of HFC's 1-6 record. The Lady Hawks had a rough start, immediately falling behind in the first quarter. Tensions seemed high between the players and coaches as the team struggled to find momentum. First year head coach Gwen Burton was ejected from the game for arguing with the referees.
The team has overcome several challenges throughout the course of the season. "Since the beginning, we really didn't have the right coaching staff and people kept quitting," said freshman shooting guard Mariah Mitchell. "We overcame that by practicing hard every day." As time goes on, the Lady Hawks are learning to become more comfortable with one another on the court through strong defense and lots of communication. "We've accomplished being a better team by talking and playing better defense. It's not good, but it's getting better," Mitchell noted.
Mitchell is ranked third in the league for points per game, averaging 24.5 ppg. Following this season, she plans on playing at the Division I level. "After that, I either want to go overseas or to the WNBA," she said.
Share it now!