The Rise of Trend 45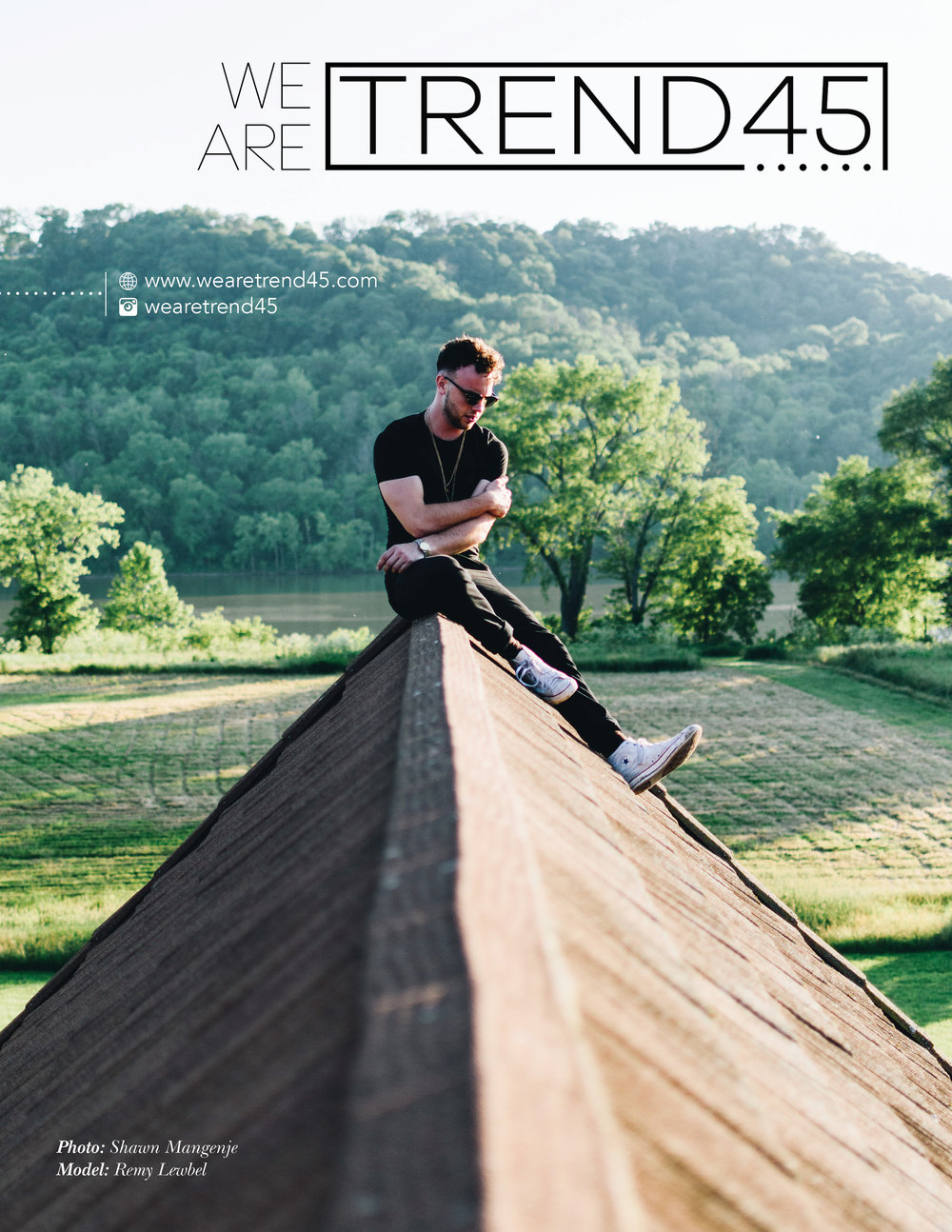 Remy Lewbel is 22 years old, attending Western Michigan University. Originally from Birmingham, Michigan, he is currently a junior pursuing a double major in sales and marketing, with a minor in communications. All of this schooling has helped him succeed in his career as the Trend45 CEO.
Based out of Detroit and founded in 2017, Trend45 offers artists exposure and creative opportunities. Lewbel states, "This is a place where imagination comes to reality. A brand that strives to bring out the most extravagant photography and art products as artists."
Trend45 creates events to help connect artists and models and businesses. All events normally have a cap of 50 artists who sign up, so the events do not get over crowded. The tickets typically sell out quickly. After an event is over, Trend45 will promote the artists through print and online publications.
Trend45 has traveled all over the world, having multiple events in Michigan, Ohio, Indiana and Illinois in less than one year. The company has recently extended to Los Angeles. A trip to Bali, Indonesia is planned for March 2. Lewbel plans to go to Greece in May, then the Dominican Republic in June.
On the Trend45 website, you will find a tab of "Events" where you would buy your tickets. Food, transportation, including airfare if needed to and from the event location, luxury housing, excursions, and exclusives with artists are included. An example of an event was in September 2018, the company created a "Modern Gatsby" themed photo shoot where models and artists recreated the roaring 1920s.
As CEO and founder, Lewbel decided that Trend45 will donate 50 percent of all proceeds from all events to help women recover who have been sexually assaulted by paying for their therapy and treatment. Lewbel states, "I love giving back."
With company projections reaching the millions in the next two years, Lewbel credits that success by helping others succeed. For Lewbel, "Trend 45 ultimate goal is putting the creative in a perfect scenario to create and network. I have had artists start at Trend who had no experience and became professionals in their field."
Some statements taken from the Trend 45 site:
"Trend45 to me is a family; it's a safe place, it's a place where you can be yourself, it's a place to create, it's a place to be you." - Nadia Black
"In just two years we went from underestimated to praised. We built an empire not to just raise awareness for a good cause but also provide and experience you will not find anywhere else. That's Trend45" - Jared Micheal Scott
"Models, photographers, creatives, etc: are you interested in a luxury experience paired with otherworldly excursions while networking with likeminded individuals? Ask me about traveling to Bali, Indonesia with the most fun creative family of all." - Brooklyn Caldwell
"Trend45 is a great opportunity to meet new photographers and connect but its also a way to find a family of people just like you who matter. Wonderful experience and good friends." -Adara Tran
"Honestly, it's all about how bad you want it. Trend45 is an opportunity. A place where you can come and create the art that could potentially change the course of your career. Our creatives are innovative trend setting artists. We define the art for tomorrow" - Sarafina Johnson
You can view more photos of Trend 45 here, or visit their website at https://www.wearetrend45.com.
Share it now!