Hawks Women's Basketball off to Slow Start, Men's 5-2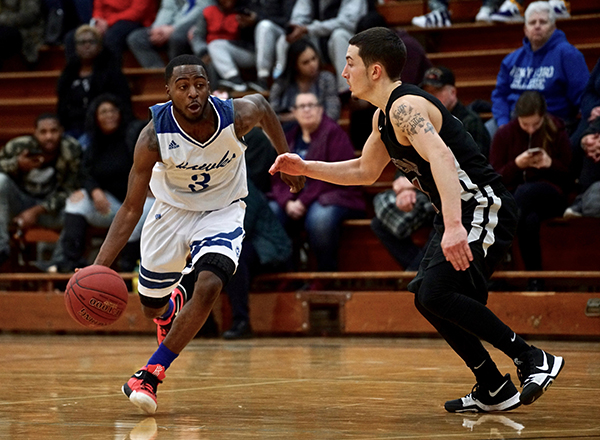 Photo Courtesy of Michigan Basketball
The men's and women's basketball teams at Henry Ford College measure success in different ways.
Men's basketball
Men's basketball has picked back up where they left off last season, as they have started the season 5-2. The team is led by Leon Ayers who is averaging 11.6 points a game in the first seven games.
The team also has sophomore leader Andre Johnson who said on the early success that every time we step on the floor our team chemistry just keeps getting better. The team currently is just below the top 20 in the league. Freshman guard Ra'hasaan Pope said that to keep up the good start, the team needs to stay focused on what's ahead of them.
Johnson said that playing under Coach Shepard has been great, with the best part being learning every detail that the coaching staff teaches. Seven of the next eight games are on the road. This may be tough for some teams, but Johnson said they can keep up this pace by staying hungry and that they understand that it is only up from this point, although it's early in the season.
The Hawks played in Niagara County as part of the Thunderwolves Classic on Dec. 15. The Hawks return home to host Alpena on Jan. 3.
Women's Basketball
The Lady Hawks have returned after not playing the last three seasons. Their 0-3 record is not a reflection of the hard work to bring back the team as a varsity sport. Coach Gwendolyn Burton said on the 0-3 start, "We made tremendous improvements in being competitive and development. Soon, our confidence will increase because of it. Our success isn't focused on wins and loses." It's never easy bringing back a program, and it's even harder when your whole team are first year students. Coach Burton said, "Our growth is what is important with a young team. This is how we keep them focused as freshmen." An early bright spot for the team is guard Mariah Mitchell, who is averaging 24.7 points per game.
The women's team played on Dec. 15 at Niagara County to take part in the Thunderwolves Classic. The Lady Hawks will be back home after the New Year as they will host Alpena on Jan. 3.