Ponyride Delivers Opportunities for Local Entrepreneurs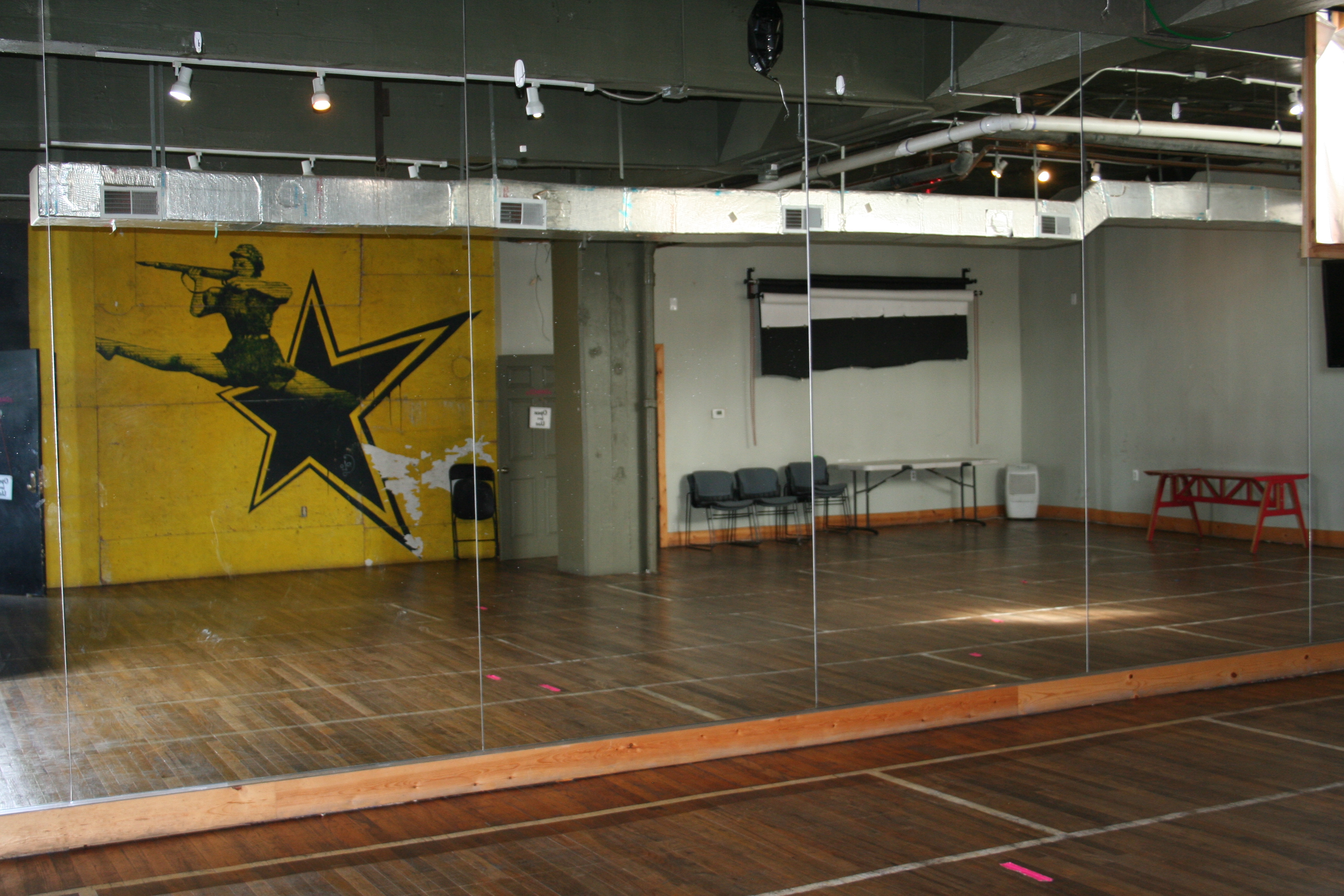 On Vermont St. in Detroit, creative incubator Ponyride offers local organizations and artists room to grow their businesses. Ponyride was started by Phil Cooley, who purchased the building in 2011 for $100,000 to use as a home and woodshop. The building is approximately 30,000 feet and hosts a variety of residents, including local artists and entrepreneurs.
Jon Biedron, associate director of Ponyride, says that their goal is to provide local entrepreneurs with an opportunity to grow themselves without taking a huge risk: "The name Ponyride comes from the idea that this place is an easy, safe place to sort of get started and get your hands dirty. We want people to feel comfortable taking chances and maybe working on an idea that's kind of irregular."
One way Ponyride does this is by offering affordable rent to its residents at approximately 65 cents per square foot per month, with a 25 percent increase after 18 months.
Noah Elliot Morrison, director of Ponyride, explains the rent tier policy: "For some of the bigger blocks, it might be two hundred dollars a month more, but if they're in a big block of space, that's really not affecting their bottom line too heavily." Residents get the same rent increase every year, he says, "so they sort of know what to expect; they can plan for it and it just helps give them a little bit more incentive to you know, move on to the next phase."
Ponyride does have stipulations about who they accept as a resident. Ponyride only allows Detroit-based businesses and artists who make physical products. Biedron says that they want "someone who lives in the city and wants to stay here." They also look for those who have some sort of social impact, "whether it's volunteering a certain amount of hours per month, or maybe it's built into the scope of the work they're doing," he says.
One example of a former resident who centers social impact in their work is The Empowerment Plan. Started by Veronika Scott, The Empowerment Plan is a non-profit which creates the EMPWR coat, which doubles as a sleeping bag for the homeless. According to their website, they hire "single parents from local shelters and provide them with training and full-time employment as seamstresses so that they can earn a stable income, find secure housing, and regain their independence." In addition to providing jobs, The Empowerment Plan provides their workers with GED courses, financial literacy classes, and more. Morrison explains that The Empowerment Plan got started at Ponyride: "They were in Ponyride from the infancy of their business with one cell of just Veronika," he says, adding that The Empowerment Plan now "owns a building almost the size of Ponyride."
In addition to offering residents their own spaces, Ponyride also provides a 1,200 square foot dance studio used by several different organizations, including Heritage Works, Detroit Public Theater, and Collective Sweat Detroit, which is also rented out as a public event space. In addition to the dance studio, Ponyride offers a 1,895 square foot co-working space for $65 a month, which includes two conference rooms and a lounge, and a woodshop, which has been occupied by Paul Karas Design, Line Studio and Faster Skates.
Teresa Muller, a coordinator of Collective Sweat Detroit, says that they formed about a year ago in Nov. 2017, and that they first got involved with Ponyride in May 2018. She explains that after a few months in their space, they felt a change was necessary. They were already familiar with Ponyride, and a few of the members, she says, were past renters. After attending some of the weekly tours, they decided they wanted to make the move to Ponyride. They were drawn to Ponyride especially due to their like-minded ideals: "As a collective that strives to serve its community, we hold many of the same ideals as Ponyride as an organization." Collective Sweat Detroit is a "community-lead collective of dancers interested in advancing the rigor and relevance of dance in Detroit." It is comprised of "six, female-identified dance artists who have chosen to make Detroit our home and community," she continues.
Muller says they have had a great experience with Ponyride so far and that they have been very accommodating: "We feel safe in the environment Ponyride provides, and we can hold our weekly classes without interruption. They have been supportive of us and our endeavors by advertising us on their social media and assisting us as we apply for grants and funding."
Eleanor Oakes, founder of current Ponyride resident Darkroom Detroit, says that she first got involved with Ponyride when she was awarded an artist residency with them about two years ago, and the relationship grew from there. Oakes, who founded the non-profit in 2016, says their mission is to "increase access to photography," as well as photography education and visual literacy. They do so by hosting workshops and classes that are either free or on a sliding scale. They have their own location on East Grand Boulevard in Detroit, but host events at Ponyride about once per month. Oakes appreciates how Ponyride works to support both "individuals and community" through their work.
Ponyride also hosts an annual Holiday Market, which hosts 50 vendors from around the city. Current residents are invited to participate, Morrison says, but they also accept vendors from elsewhere. For the market, Morrison explains that they look for primarily "handmade goods" and "products that are sustainable," focusing on people who use green processes or source responsibly.
Ponyride's Holiday Market will be held on Dec. 8 from 10:00 a.m. to 6:00 p.m. at 1401 Vermont St. For more information about Ponyride, visit https://www.ponyride.org/.
Share it now!