Muslim Women in Congress: A Historic Double First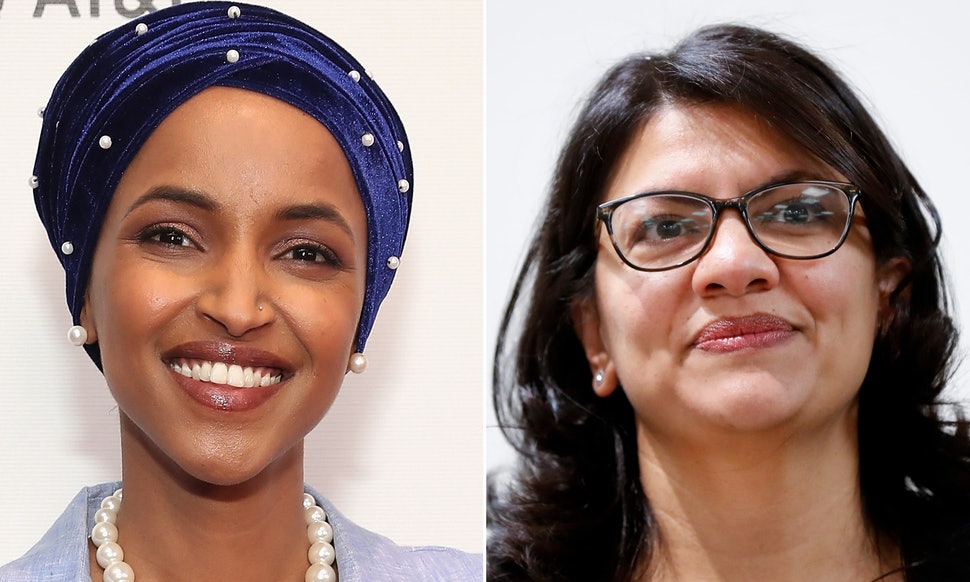 Ilhan Omar (photo by Astrid Stawiarz) | Rashida Tlaib (photo by Paul Sancya)
The 2018 midterm elections attest to the accomplishments of women across the political spectrum. Joining the ranks of women that made history are Rashida Tlaib (D) and Ilhan Omar (D), the first ever Muslim women to be elected to Congress.
Tlaib is a Palestinian-American attorney who was born and raised in Detroit. She comes from a working-class family. Both her parents are Palestinian immigrants. With Medicare for All, a $15 minimum wage, reduction of student debt as part of her platform, Tlaib was elected to represent Michigan's 13th District in the U.S. House of Representatives. Securing 31.2 percent of the vote, she defeated three other candidates including Detroit City Council President Brenda Jones who won the special election to serve as representative for the district for the final months of former U.S. Representative John Conyers' 2017-2018 term.
A former member of the Michigan House of Representatives, Tlaib also made history back in 2009 as the first Muslim woman to be elected to the Michigan Legislature and the first Muslim woman in history to be elected to any U.S. state legislature.
Omar is a Somali-American who was born in Mogadishu, Somalia. She was raised by her father and grandfather. Her grandfather was a civil servant in the then Somali government and her father was an educator. Her family fled the Somali civil war in 1991 when she was 8 years old. They lived in a refugee camp in Kenya until they immigrated to the U.S. in 1995. Omar became a naturalized U.S. citizen at 17.
Omar was elected to Minnesota's state House of Representatives in 2016.
With gun control, single-payer health care, and a pathway to citizenship for undocumented immigrants as part of her platform, Omar was elected to represent Minnesota's 5th District in the US House of Representatives, a seat formerly held by Keith Ellison, who ran to become Minnestoa's next Attorney General. Omar defeated Republican candidate Jennifer Zielinski by an overwhelming 78 percent of the vote.
Omar is the first hijab-wearing Muslim woman elected to Congress. She is also the first woman of color to represent Minnesota, the first Somali-American, the first Muslim refugee and the first African born woman elected to Congress.
In an election cycle replete with Islamophobia, Tlaib's and Omar's victories could not have come at a better time for the Muslim community in America. Not only do they speak to the need for representation, but they also challenge the negative monolithic stereotype of Muslim women in America and beyond.
In a nation polarized along multiple social cleavages, Tlaib and Omar's victory is a quadruple edged sword that takes the fight against the challenges of being a woman, a person of color, a Muslim, and a child of immigrants or a refugee in Trump's America directly to the federal policy formulation table.
According to NPR, results for the U.S. congressional race indicate that at least 121 women representing 23 percent of Congress will serve in the 116th Congress, a record figure that increases the 20 percent currently serving in the 115th Congress. While this new high is still far from achieving gender parity in Congress, it certainly is a step in that direction.
Share it now!