Hawks Volleyball Continues to Improve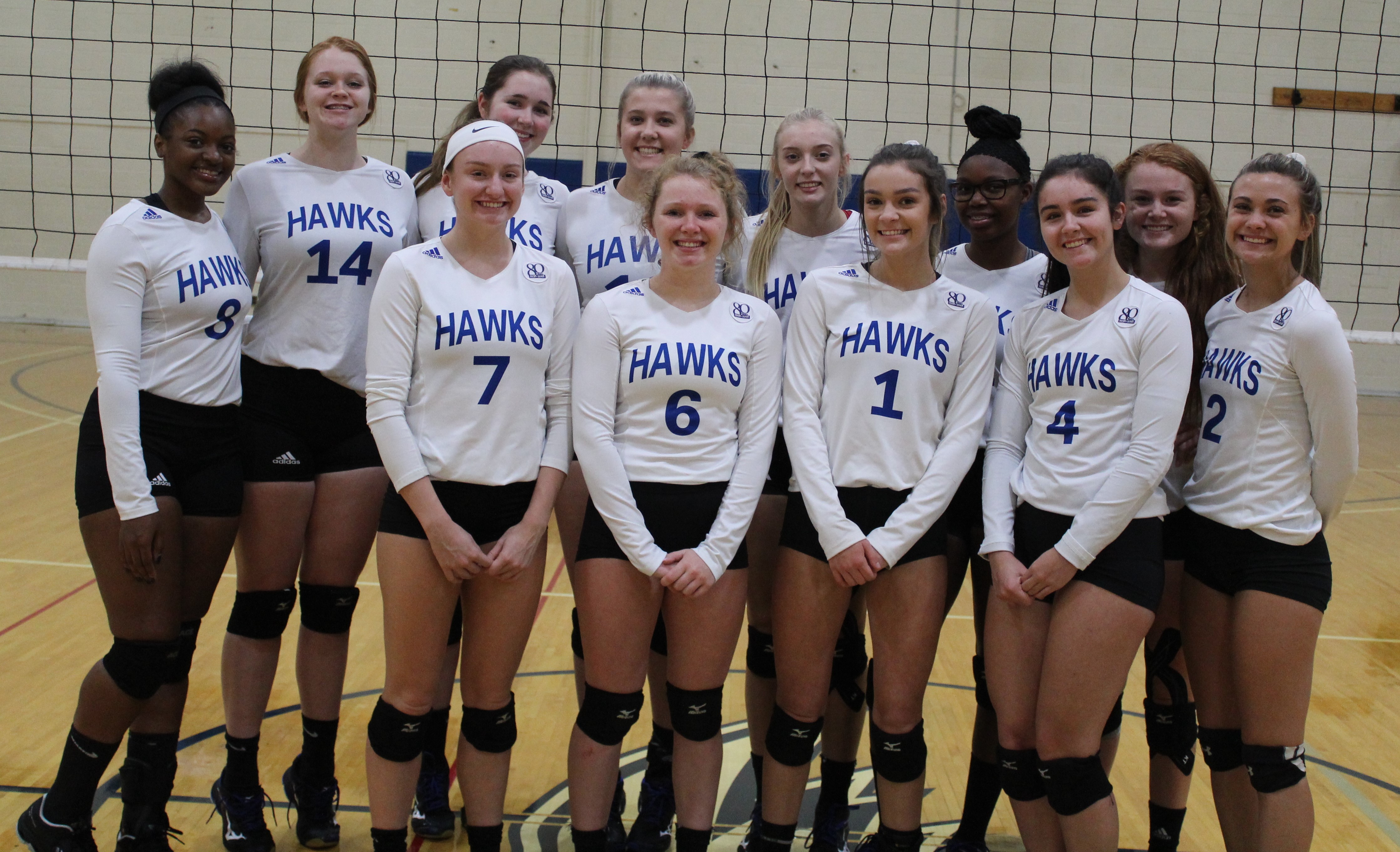 Photo Courtesy of HFC Athletics Department
The Henry Ford College volleyball team hosted Macomb Community College on Oct. 2 and Schoolcraft Community College on Oct. 4, winning both home games 3-0.
The Lady Hawks are nearing the end of league play and won three of their last five games, including beating Oakland Community College last week in a close match. "Our chemistry and passion is what's going to get us there," said captain Katelyn Pinkowski.
The Hawks had a rough start to the season, winning only one out of their first nine games. Things changed when conference play began; on Sept. 15, the Hawks won both of their games against Alpena, 3-1 and 3-2. Currently, they are 5-6 in the league, having lost in very close games to St. Clair County Community College, Oakland Community College, and Mott Community College.
In 2016, Henry Ford College volleyball returned after a three year hiatus. After two years of rebuilding, the Hawks came back as a new team, having added nine freshmen and an assistant coach to the roster. This year's roster includes sophomores Hannah Sullivan, Emily Schroeder, and captain Katelyn Pinkowski, conditioning coach Jean Kouakou, recruiting coach Milton Resh, and head coach Rosemary Motamedi.
Among the recruits is freshmen Halee Dorn, the starting libero for the Hawks. She made her varsity volleyball team at Riverview High School as a freshman and was the starting libero as a sophomore. Within the first couple weeks of the season, Dorn was ranked nationally in the National Junior College Athletic Conference (Division II), ranking 9th in digs per set and 22nd in overall digs. She attributes her success to her high school training, the spring season, and her teammates. "At the end of the day, one person can contribute a lot to one game but ultimately it's what all six people do on the court," Dorn remarked.
Dianne Phillips was added to the coaching staff this season. Prior to Henry Ford, Phillips was an assistant coach at the University of Michigan Dearborn (15 years) and head coach at Notre Dame Preparatory School (8 years) and Dearborn High School (30 years). While at Dearborn High, she had five undefeated conference teams and 22 district titles, 17 of which were consecutive. Her last team at DHS was undefeated in the WWAC and lost in the district final to Churchill. "I felt it was time for a change of leadership at Dearborn High with a younger, more technologically savvy coach that will continue the culture," Phillips says.