Interview with President Kavalhuna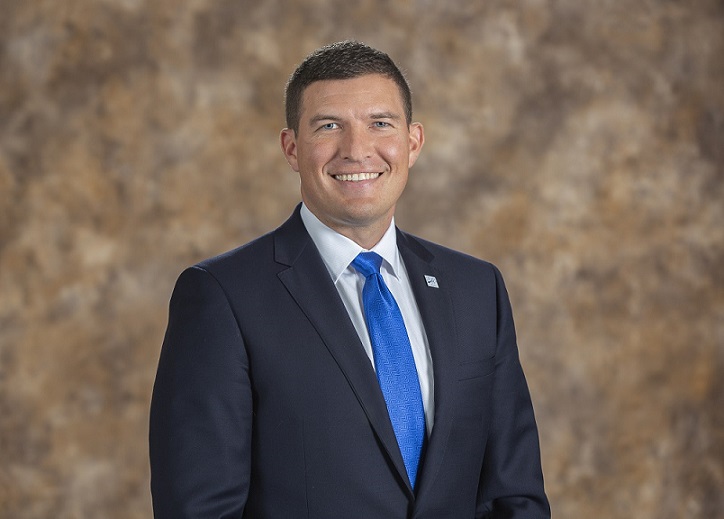 Photo Courtesy of Henry Ford College Foundation
On July 1, Russell A. Kavalhuna joined Henry Ford College as the institution's sixth president.
Kavalhuna graduated from Western Michigan University's College of Aviation, with a bachelor's degree in aviation flight science. He holds a Juris Doctorate from Western Michigan University Cooley Law School, where he later served as an adjunct law professor.
Prior to joining Henry Ford College, he held the position of Executive Director of Flight Operations at Western Michigan University. He is a former airline captain, a licensed attorney, a former federal prosecutor in the Western District of Michigan, and has previously served as Vice Chairman and Chairman of the Aeronautics Commission.
In an interview with the Mirror News, Kavalhuna had this to say:
What was your first impression of HFC?
The College is home to a very diverse community with a consistent message of welcoming people and promoting excellence in education. I actually spent quite a bit of time on campus and in the community before I was hired, meeting students and staff and faculty in the places where they work, learn, and socialize. Meeting people and taking in the campus experience was a strong part of my inspiration to come here.
How has your past work experience prepared you for the work ahead of you here at HFC?
As a lawyer and an airline pilot, I know the importance of working as a team to assure excellence. I've led a major program at a regional University, and I've been on a statewide regulatory commission, so I understand the details of how to lead organizations in a strategic, financially-healthy, student-centered way. Probably the most important preparation, though, is my passion for lifelong learning and for creating access to higher education. Community colleges, and HFC in particular, are poised to serve an even greater role in helping people create fulfilling lives and careers across all professional fields.
How has college changed since you were a student?
Technology plays a much broader role in the educational experience today. For instance, no one had cell phones, and email was a fad when I was in college (a fad that quickly faded!). We didn't have social media – at all.
What do you think is the biggest challenge college students face today?
Juggling multiple demands on their time and financial resources, with very little experience in any of those realms.
What administrative changes are you planning on implementing?
I am not ready to make broad administrative changes yet, because I am currently undertaking a listening tour to understand: 1) what is working well at our college, 2) what could be improved, and 3) what we as leaders can do to help students and staff be more successful. Any changes we make will be based on those findings, and also on an ethic of collaboration and shared purpose, with a student-first focus.
What kinds of innovative programs will you be working on to provide top instructors and administrators for HFC?
We are seeking a truly diverse, highly qualified community of faculty and staff who will serve our students well, both in and beyond the classroom, lab, or studio. The first way we do this is by creating an inclusive, dynamic college community that will attract the best people.
When we have open jobs, we start by promoting them on various websites and using networks to attract the best talent pool. Our Human Resources department follows best practices for hiring qualified people, from creating job postings, evaluating candidates, conducting interviews, following due diligence, and making competitive offers. We ask faculty and staff with relevant expertise to participate on search committees. With executive-level searches, we make sure the finalist interviews are open to the public, so we can be as inclusive as possible.
We also provide ongoing opportunities for professional development and continuing education for faculty and staff, both within and beyond our campus. We make sure our employees maintain fully-updated credentials wherever they are required. Faculty receive support from professional instructional designers, and they participate in ongoing training modules and programs. We encourage continuing education and lifelong learning for all employees, and these are values we instill in our students as well.
How will you foster good relations between the college administration and the student body?
Through active listening, outreach, and invited participation from all stakeholders. As the College's president, I am a member of this community, and it's important for me to know and connect with as many fellow community members as I can.
What are you hoping to accomplish in your first year as HFC President?
To firmly root a culture of collaboration and respect of all stakeholders, where we work together to help students succeed in their lives and professions. HFC is a gem in our region, and we need more people to know that, and to engage in this important work with us. I want students to be excited about their future here.
For me, the key to a successful presidency is true leadership, which means setting lofty, relevant goals and empowering talented people to help achieve those goals. Students will always be at the forefront of everything we do.
What do you like to do outside of work?
Spend time with my family, jog, and read about American history.
What might someone be surprised to know about you?
I'm a pilot; I once was a flight instructor at a university; and I earned 11 varsity letters in high school: 4 in basketball, 4 in track, and 3 in soccer. My father was born in Brazil.
Share it now!