Vista Maria Helping Girls for over 135 Years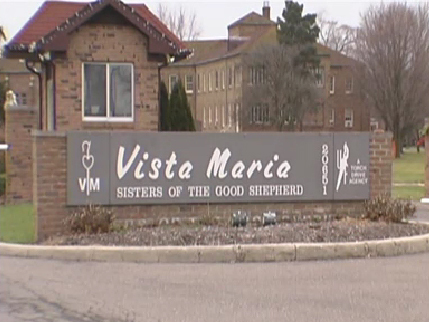 Photo Courtesy of CBS Detroit
Vista Maria is a residential safe haven for 11-18-year-old women whose experienced severe abuse, neglect or trauma, referred by Michigan's courts. "Our goal is that they feel safe, comfortable, love, and like a kid again," says Becky Hermann, manager of volunteer resources. Hermann informed me that her goal is to make sure the girls have a good stay while in their care. Her success story was painting pumpkins for Halloween one year and one of the young ladies whose identity is concealed for her safety said, "I haven't been 15 in a really long time."
Vista Maria was found in 1883 by The Sisters of The Good Shepherd, originally in France. The Sisters saw the greater need for women and children to have safe havens around the world. So Sisters were sent out across North America to help children and parents. Vista Maria's 37-acre campus in Dearborn Heights is thanks in large part to the generosity of Clara and Henry Ford. Clara Bryant Ford (Henry Ford's wife), who was a big advocate for women's rights and helping children, convinced her husband to sell the land to Vista Maria for $1.
Now the beautiful land has two community high schools, one for young men and one for young women, including transitional living programs on campus, with 22 studio apartments for 18-24-year olds who have aged out of foster care systems.
Vista Maria provides one of the only two treatment centers for adolescent female victims of human trafficking.
Vista Maria hopes to build a new treatment building, and to continue to develop outside independent living partnerships and services in mental health, treatment for substance abuse and trauma, programs for cognitive impairment, and juvenile justice.
Visit VistaMaria.org for information on upcoming events and ways to help, or email info@vistamaria.org.
Share it now!