"On My Block"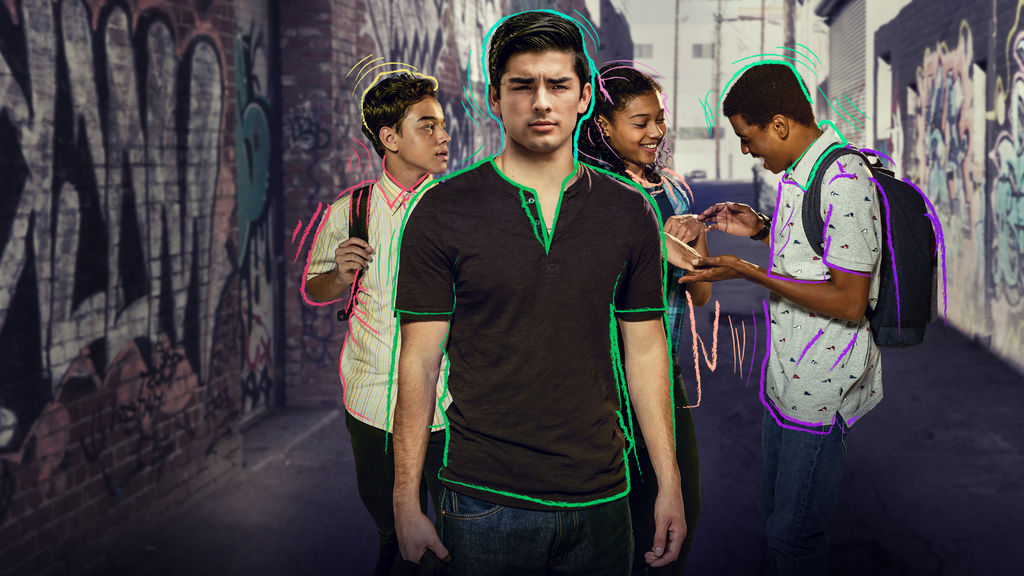 "On My Block" courtesy Netflix
"On My Block" is a comedic Netflix series about a group of teenage friends who are just starting high school in the inner city of South Central Los Angeles. The series interweaves topics such as race, poverty and gang violence through the lives of the main characters: Jamal Turner, Monse Finnie, Cesar Diaz and Ruby Martinez. Between the characters' diverse personalities and chemistry is the realistic representation of the working class..
Jamal, Monse, Cesar, Ruby and Olivia are about to start high school. Monse leaves for writing camp over the summer and returns to find that things have changed among her group of friends that threaten to spiral them in different directions with Cesar at the core of the budding trouble. In addition to Cesar's circumstances, each of the young characters are handling their individual awkward stages of adolescence from developing bodies, figuring out who they are and dating as they grow into young adults.
Jamal is a witty, honest to a fault, African American young man who's willing to do whatever it takes to avoid taking part in his father's football legacy. Monse is a strong willed, bold, afro-Latina who lives with her dad who is often away for work. There are moments we witness her softness with her friends through the fierceness of her care for each of them.
Cesar is a young Latino boy who reluctantly joins the gang of his older brother Oscar who recently got out of jail. Cesar feels it's pointless to try to fight against the pull of his brother's gang activity which is unfortunately a too real experience for many people who are born around gang violence. Ruby is a Latino boy who is incredibly intelligent but unfortunately uses his intelligence towards trying and failing to be more suave than what comes naturally to him. Olivia is a Latina who recently joins the friend group after her parents are deported and she moves in with her "play cousin" Ruby.
Each of these characters represent a minority that typically would be considered a side character on most mainstream sitcoms. We are witnessing an important change in the narrative for minorities, away from the stereotypes that typically define and limit these characters.
The South Central Los Angeles setting for the show is in an area that is often the source for media stories about gun violence and crime, which is what makes "On My Block" so vital. "On My Block" is serving realistic urban scenarios and delivering it without alienating other demographics or sensationalizing the urban setting. The camera has turned its attention to an underrepresented side of society with compassion and comedy. We might start to think of "their" stories as our stories on our block.
Share it now!