Hawks Play at Willie Horton Field of Dreams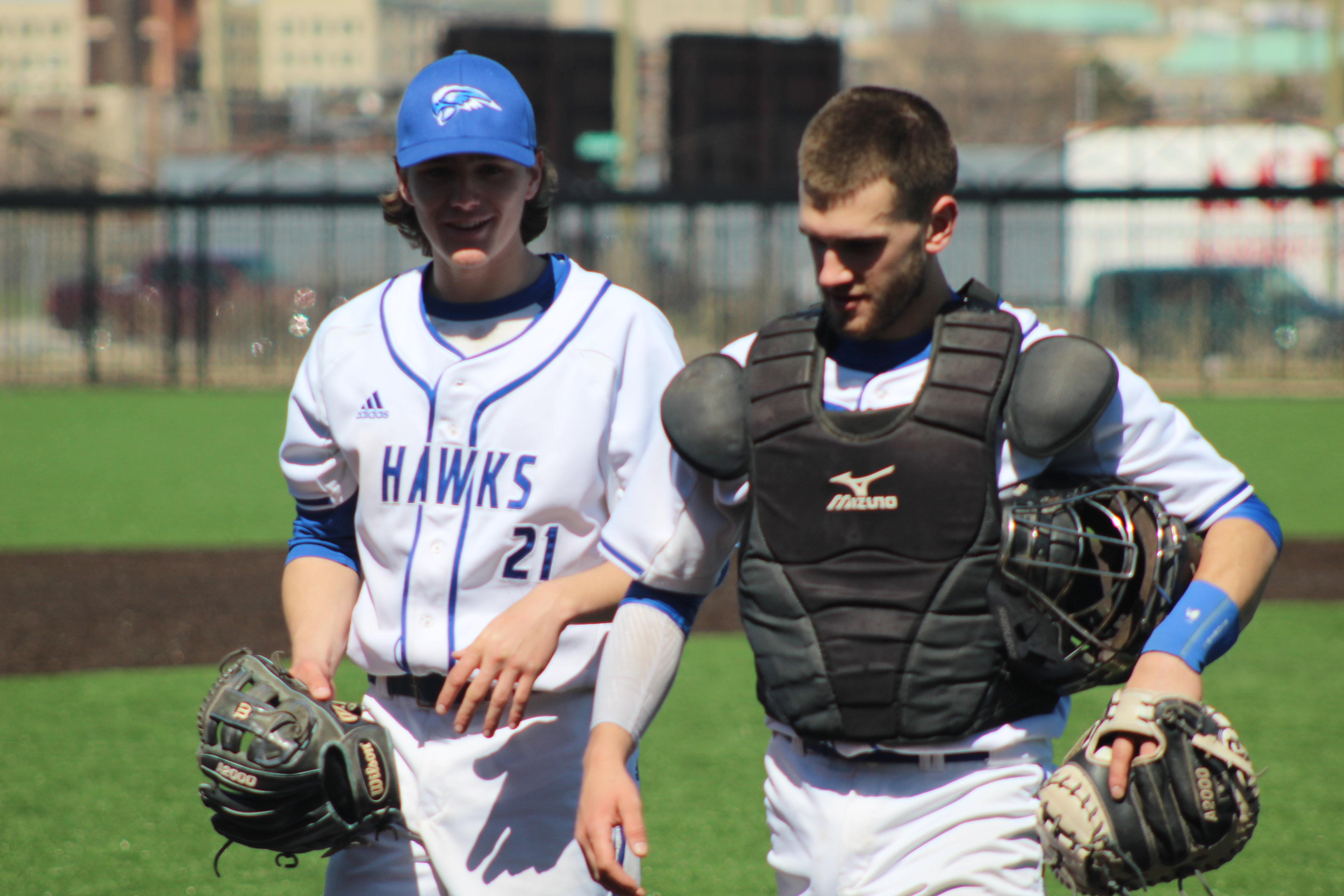 On April 20, the Willie Horton Field of Dreams acted as the home field for the Henry Ford College baseball team. The Hawks split a doubleheader against Mott Community College. Hawks pitcher Tyler Kelly said "It was awesome, knowing so many Tiger legends have played there." Kelly got the start on the mound in one of the day's games and of that he said, "Being on the mound pitching a game in downtown Detroit is something that I will remember for the rest of my life."
Located at the corner of Michigan and Trumbull in Detroit, the Field of Dreams hosted its first game on March 24, when high school teams Detroit King played West Bloomfield.
In addition to hosting games, the Willie Horton Field of Dreams is the home diamond for the University of Michigan-Dearborn baseball team.
The Detroit Police Athletic League put $21 million into building the new stadium. The field has the same outfield dimensions as Tiger Stadium, which hosted its last pro baseball game in 1999. It also has the flagpole in the field of play like Tiger Stadium did.
Youth can now play at the historic site of Tiger Stadium where Hall of Famers Al Kaline, Alan Trammell and Jack Morris won World Series titles. Horton said of the project in an interview with MLive, "Think about the future of of these young kids, that's what this field is going to be about...the future."
The field is named after former Tiger great and Detroit native Willie Horton, who is recognized as a champion for the city of Detroit, from his attempts to stop the 1967 riots while he was still in uniform after a game, to being a driving force in helping the Tigers win a World Series in 1968. Horton has a statue in the outfield of Comerica Park, and his number 23 is retired by the Tigers.
The future of the site of Tiger Stadium was bleak until Detroit PAL decided to buy the land which die-hard fans voluntarily helped to maintain. After the stadium was torn down in 2009, a group of volunteers called the "Navin Field Grounds Crew" began to maintain the field. Navin Field was where the Tigers first played before Briggs Stadium was built, which would then become Tiger Stadium. The Navin Grounds Crew was started by Tom Derry, who along with about 30 others made sure "The Corner," as fans called it, looked great from the time the stadium was torn down in 2010 until construction on the Willie Horton Field of Dreams began in 2016.
Derry in an interview with the Detroit Free Press said, "We knew it wouldn't last forever. We've been honored to be the temporary caretakers of that field." The new field is composed of turf, meaning there is no more cutting grass at the field, and games can be played in just about any condition.
Thanks to the efforts of Derry, volunteers, Detroit PAL, and devoted fans, metro Detroiters will be able to make new memories at The Corner. There are talks about adding a Tigers museum to help commemorate the historic site.
Share it now!