Class of 2018, Congratulations!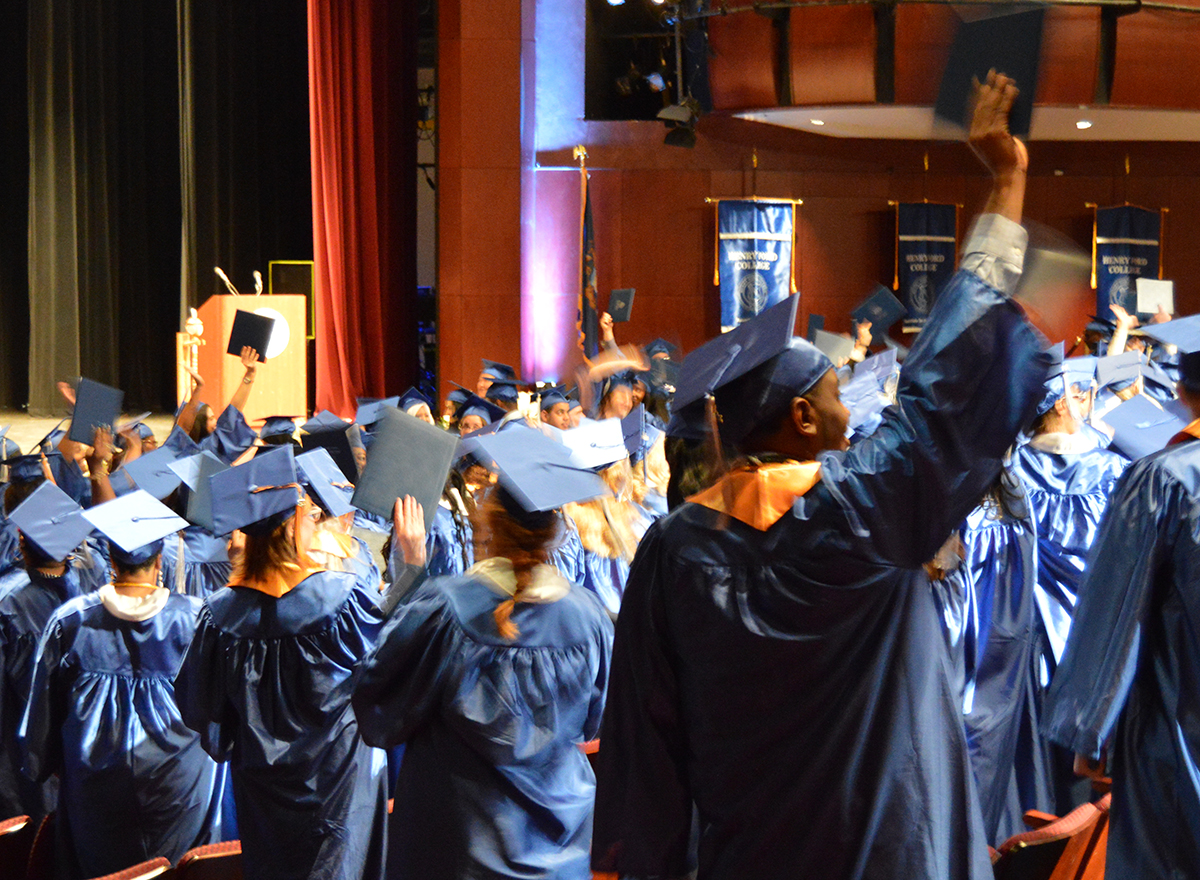 Photo courtesy Henry Ford College
On May 5, Henry Ford College students will march in the commencement procession at the Ford Community and Performing Arts Center and emerge as freshly minted college graduates.
To those that are graduating, congratulations! Whether you are a traditional student or a non-traditional student, whether you are receiving an associate degree or a bachelor's degree, graduating from college is a big deal. It has been a long, arduous road and you have endured mountains of coursework, endless assignments, late night study sessions, and tough exams to emerge victorious!
As you walk through the corridor of faculty members and make your way into the auditorium, set aside your worries about all you have had to endure, and cherish the moment. As you walk across the stage to receive your diploma, enjoy that feeling of accomplishment; you have earned it. As you move your tassel from the right side of your mortarboard to the left, do so with pride. You are a college graduate!
The elating congratulatory hugs and pats on the back will follow, and for some, so will an unsettling feeling of fear and uncertainty. This is a major milestone in your life, but what comes next?
For those that have it already figured out, stay your course. For those that are uncertain, there are a number of options to explore: You could continue your education and enter a bachelor's or master's program; you could take a gap year to travel or engage in service work while you figure out what you would like to do next; you could take an internship to gain some work experience and beef up your resume; or you could get a job and set off on your chosen career path. Whatever you decide to do, graduation marks the beginning of the next chapter in your life.
As you celebrate your academic achievements and acknowledge those that have played a role in your journey – your family, your friends, your mentors, your peers, faculty and staff, and everyone else you can think of – take a moment to thank them. How you choose to thank them is entirely up to you.
You have been part of the Henry Ford College family for the past two to four years, maybe more. You are no longer HFC students, but as alumni, you are still members of the college community. Join the Henry Ford College Alumni Association to maintain the relationships you have built, to foster fellowship, and to give back to the those who may follow in your foot steps. Grab a copy of the Mirror News or visit our website or the college site for campus news. Do not forget where you are coming from. Stay connected.
As you venture forth into the world, hold on to the fact that while the education you have attained and the knowledge and skills you have gained cannot be taken away from you, learning is a lifelong process and your lessons will continue far beyond the classroom.
We at the Mirror News wish you all the best.
Share it now!